Boom you receive a message from Whatsapp, messenger,Facebook or some other messaging app and you realize that all your messages are appearing on screen in Bubbles on the Galaxy S10.
Well you are not alone and this feature is called Smart Pop-up view and its a new feature. Sad thing is you may not have enabled it intentionally and you want it gone like right now.
On the other hand you may have seen the feature and want it on your device. Whatever the reason we have the answer here on how to enable or disable Smart Pop-up view on the Galaxy S10.
What is smart Pop-up view?
Well smart popup view is a feature that allows you to receive messages from any messaging apps in the form of a convenient bubble that pops up on screen.
By tapping on the message a cool window will appear on screen or over apps and you can reply conveniently in real time without leaving what you were doing before.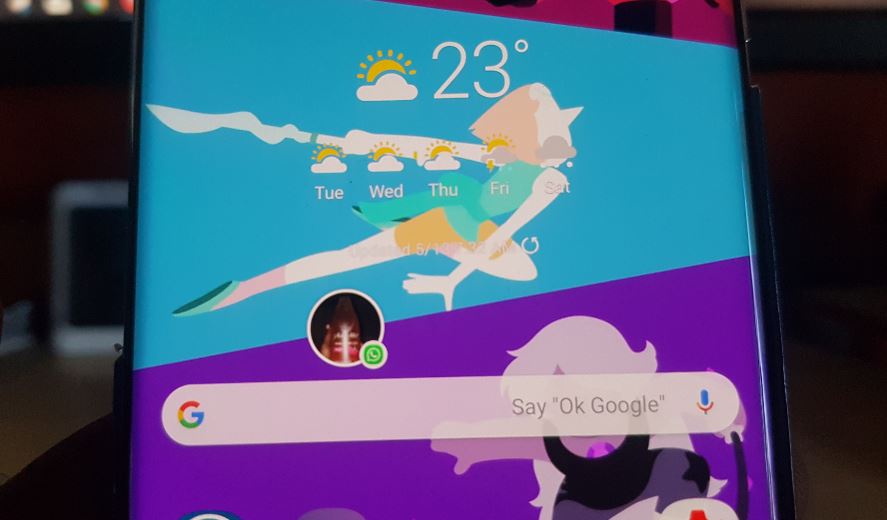 The feature is very similar to Facebook's Messaging bubble (Chat Heads) but with Samsung's twist on the feature. You can also choose which apps use the feature and turn it off for others.
How to Enable Smart Pop-up View Galaxy S10:
Here we go
1.Go to settings on your Smartphone.
2.Next choose Advanced features.
3.Now choose Smart pop-up view.
4.Finally the easy part:Turn on the feature for any app you like. I recommend it for messaging or social media apps especially Whatsapp.
Video Demonstration:
watch the video and see what to do here:
How to Disable Message Bubble (Pop-up View)
In order to disable the pop Bubbles for your messaging apps which is called Pop-up view :
1.Go to settings and then Advanced features.
2.Select Smart Pop-up view.
3.Now disabled the feature for the app that's popping up or disable all options that's enabled.
That's it problem solved and you will not have any more pop-ups again.
That's about It friends
That's it on Galaxy S10 Disable Message Bubble as well as how to enable the feature. Please share this, comment below if you can and if you have a few extra minutes check out our other articles.