In today's post we will be looking at how you can Fix Temporary sending SMS block in Facebook. The issue can happen in Facebook chat or Messenger where when you try to contact a person by sending them a message in Messenger you get the message: Send Failed and the error message as seen below. If you are using Facebook chat you may see Action Blocked.
The error or Message:
Send Failed
You have been temporarily blocked from performing this action. With the options for Delete or OK. You might also see beside the message : Message could not be sent tap to …
The message and wording may also vary so you may want to keep that in mind as you follow this tutorial.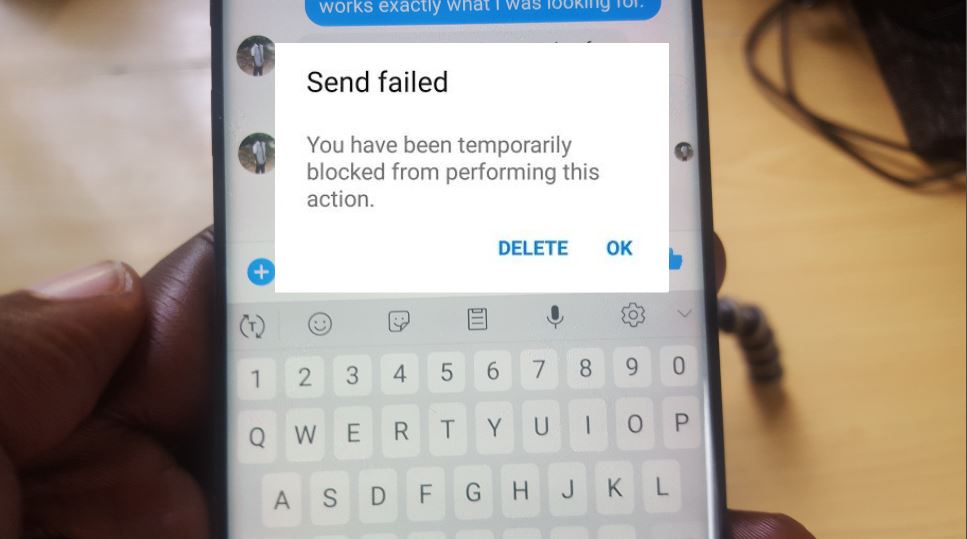 Unblock Temporary sending SMS block in Facebook
So today we will be looking at how to Fix or unblock temporary sending SMS block in Facebook  or Action Blocked.
1.Launch Facebook and make sure you are logged in.
2.Click on the menu option which looks like three horizontal lines stacked on each other.
3.Now select report a Problem.
4.Next select:Something isn't working and select from the list :Messenger or chat .
5.Finally on the last screen write as clearly as possible in English and explain your situation and also take a screenshot of the problem and attach it to the message and when finished send.
Now as long as you did not do anything wrong or against the rules to get blocked them Facebook should deal with the issue in a short period and you should be able to send messages or SMS again.
Final Thoughts
So that's it guys on How to Fix Temporary sending SMS block in Facebook please ask any question you like below in the comments as well as check out our other articles as well and please do share with your friend on Facebook.