Have you ever wished you could still continue to watch a Video online after you exit the browser or minimize the open tab.  On most Android device you cant do this by default but with the following tutorial and your Android device you should be able to do this quite easily as shown below. Also after reading the article be sure to share your views on this article below in the comments.
What devices does this work for?
This works for the all Android devices, but you should have everything you need already installed on newer devices such as the Galaxy S8 and S9 and so on.
Video Assistant or Pop-up Player
Allows users on the Samsung Internet browser to Switch to the pop-up Player or cast videos to your TV effortlessly while watching Videos online.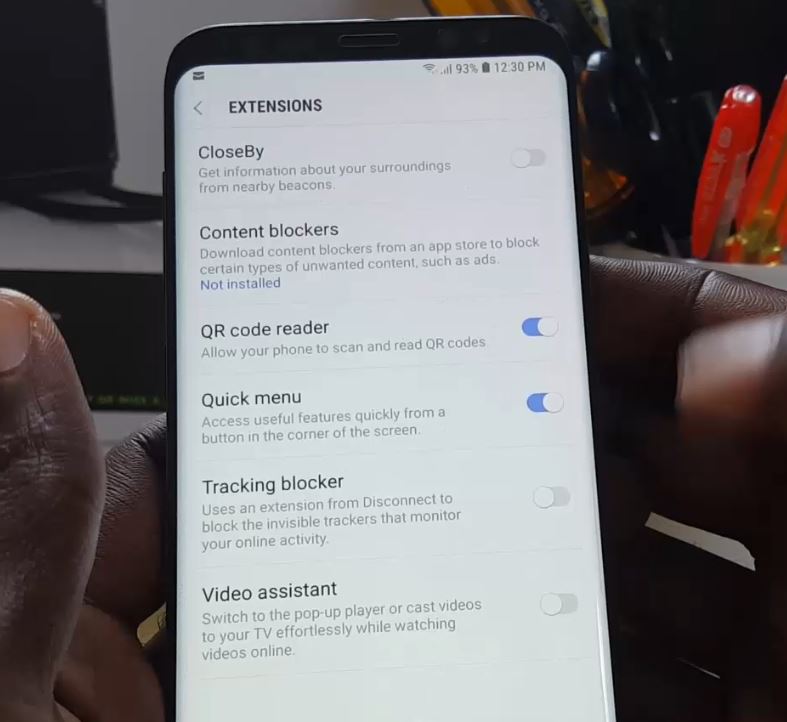 What you will need:
1.Download the Samsung Internet browser here. if you have a Galaxy S8 or S9 it's already Installed on your device.
2.Internet Access.
Video Demonstration:
Watch the video below top see what to do.
Enable Video Pop-up Player
1.Launch the Samsung Internet.
2.Click on the three dots in the upper right.From the menu go to extensions.
3.Under Extensions go to and enable Video Assistant.
4.Now find any Video online such as one from YouTube and play it.
5. A Blue icon should appear on-screen with a play icon in it go ahead and click on it. Next select View in Pop-up Player and that's it the video will float on-screen. If you minimize the browser the player will continue to lay the video which is great for multitasking.
Final Thoughts
That's it basically for the Pop-up Player which is a part of the video assistant, please take the time to comment, share and check out even more content here on the website. And as always feel to also donate if you like.