If you are Playing God of War 4 which is a really good Game you may realize that by default the Game does not show in full screen or there are black borders to the edges of the display all around.If you are thinking something must be wrong you are correct as the Game has to be calibrated to your display. In this article I will be showing you how to Set God of War 4 to full screen or Remove Black Borders Fix. So if you are not getting full screen as you should then follow these directions to fix the issue.
Why the Black Borders or No full screen?
Well all displays are different and for the Game to show best on your display you will have to adjust and configure the screen settings on your console to match the dimension of your TV set. So once you know how to find the settings you can as shown below adjust your Game so that the display area fits the entirety of your screen.The display area settings as shown below only applies to some Games, so if you have God of War 4 or some other game that does not show full screen and with black borders this fix should still apply.
Once you adjust the setting once it will apply to all games from here on out unless you reset your PS4 console completely.
How to Set God of War 4 to full screen or Remove Black Borders Fix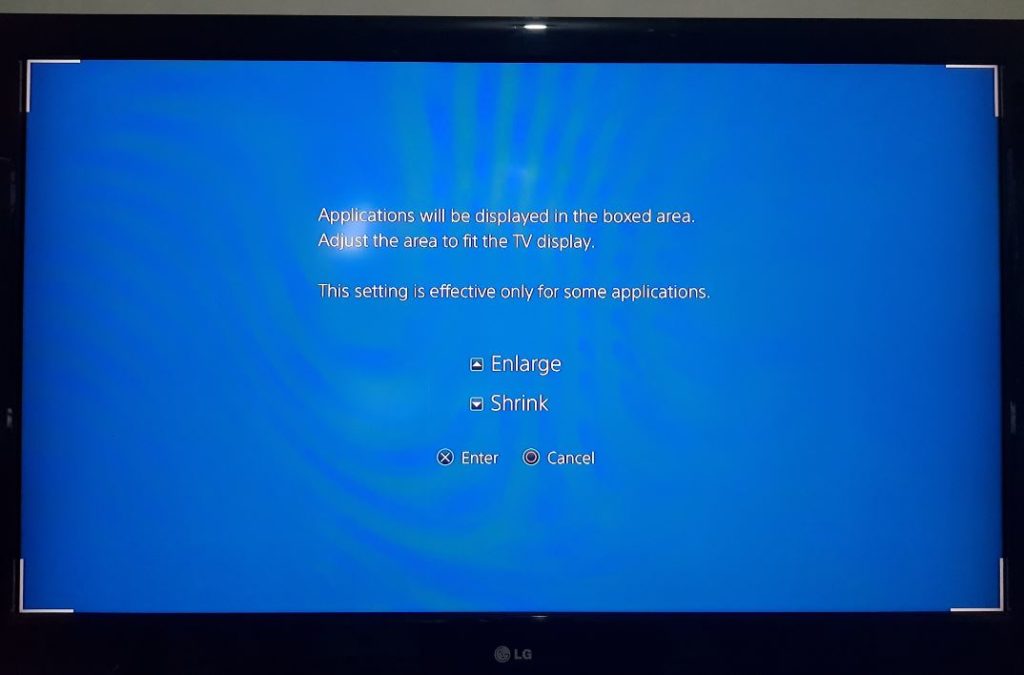 So lets begin
1.Go back to the Home screen of your PlayStation 4 and then go to settings.
2.Now go to sound and screen.
3.Now go down to display area settings.
4.Press up to enlarge the area and down to shrink it. So press up repeatedly and the blue area will grow and remove the black borders, stop only when all the black border is removed completely. When this happens you can press enter.
5.From here you can go back to your Game and everything will be OK as the Game should cover the entirety of the TV screen.
Video Demonstration:
Watch the detailed video below to see how its done.
Additional Tips
In addition, to make sure your Television is set to the max resolution for the best display experience. Go back to settings, sound and screen and then :Video output settings. From here make sure the resolution is set to the Maximum or your TV set. In a few cases this too can cause display related issues or prevent you from enjoying the max resolution of your Game.
Final Thoughts
So did this tutorial help you regarding how to Set God of War 4 to full screen or Remove Black Borders Fix. Please let me know below in the comments and please share this article. I also have plenty of other articles I would like to share with you guys so be sure to check those out here on the website.