In today's article we will be looking at Fortnite Login Error Fix and what you can do in case you are trying to log into your account to start playing and you can't. Believe me I know the frustration and below I show you all the things you can try in order to fix the problem 100%.
The Fortnite Error
The login Error for Fortnite can happen at various times but for some users it usually happens after doing an update which tend to be rolled out quite frequently. This can happen on Consoles, PC and even mobile.
The error may read: Unable to login to Fortnite servers. Please try again later or Client not responding or any other error relating to Fortnite or connecting to the Fortnite servers. Even if your error is not the same once you are having login errors then do try this.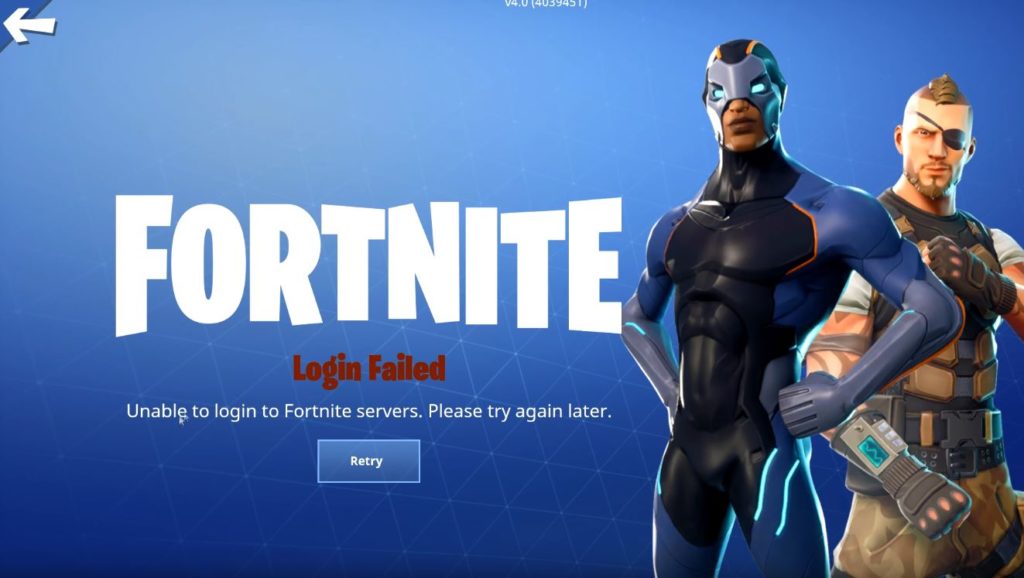 Fortnite Login Error Fix
1.Sign out of your account and sign back in once more afresh.Often times doing this is enough to fix the issue and is your first option seeing how simple it is.
2.For Console such as the PS4,XBox and so on, go ahead and hold down the power button and completely power down your Console and then unplug once finished. After this power up and try logging in once more.
3. Play another Game a Disc version would be preferred and once loaded quit and go back to Fortnite and try to login once again. Doing this often clears the Game totally out of memory and gives the game a chance to start up afresh.
For those on PC
1.Logout of your account for Fortnite. Go to control Panel and go to Network and Internet. Next go to Internet options and then connections, LAN settings. Now uncheck the Proxy server option if its has a check mark and select OK. Launch Fortnite and login again and you should be good now.
2.If the above did not work then try going to Network Settings, then Select Network reset and after the reset go ahead and restart your computer and try logging back in.
Slow or Unstable Internet Connection
If you have a slow or unstable internet connection the Game at times will not let you login. Also if you have a good connection make sure its running as it should by doing a speed test. Also doing a restart on your router may help in some situations. Also use a Wired versus a Wireless connection when possible.
Fortnite May be Having Server Issues
While unlikely its possible that Fortnite may be having a server issue. You can check online for information in which case you would not be able to login as normal. Give it a few hours in such a case and try again later.
Final Thoughts
So this tutorial should easily cover your Fortnite error issues and how to deal with them across all major platforms on which you play on the daily.Please if this is useful then try sharing with friends and do check out even more of our articles here on the website.