So for those that own the DZ09 Smartwatch while the device is useful when paired with your Smartphone it would be nice if you could download and play some extra games.Well there is a Game Center on the DZ09 and its in a secret menu that can be accessed by a secret code. So if you are interested be sure to try this out and see if you can download some games for your device. After all that's why the feature was added to the device for.
What you will need?
You will need to have your DZ09 of course and you will also need a third generation SIM card along with internet access on it. The SIM card must be inside the device and working for this to work.
How to Download and Install Games on the DZ09 Smartwatch?
In order to install games on your DZ09 Smartwatch go ahead and:
1.Open your DZ09 and go to the dialer and type the following code  *#00000000#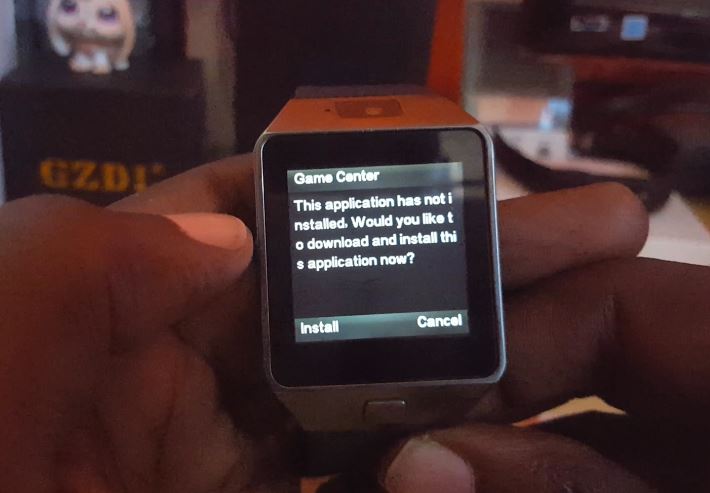 2.This will bring up a screen with two options in most cases that should say: Game center, ZM Entertainment or something else.The other option beneath it should be SSC info.Go ahead and select Game center option.
3.On the next screen it should say application not installed. Go ahead and install it, if your internet is working the Game center should now load.
4.You can download a Game and try it out now and that's it.
Code is Not Working:
If the code given above is not working for you then
1.You did not type the *#00000000# code properly there should be eight (8) zeroes.
2.You don't have a SIM card installed in your device.
3.The manufacturer of your DZ09 may have disabled the feature or not included it, unlikely but possible.
4.If your issue is with installing the app you may not have internet access or your carriers SIM is incompatible and not third gen SIM card that can deliver internet to the Smartwatch.
Final Thoughts
So that's it for How to Download and Install Games on the DZ09 Smartwatch. Please share this article with friends and also be sure to add any tips you may have in the comments below.