Today's tutorial will be geared towards those who use Netflix and encountering Netflix will not play Videos in Google Chrome issue.The message might say : Whoops, something went wrong…Missing component we could not find all the required components to play Netflix on this device…. and you may also see an error code such as Error Code: H7111-1931-100033,Error Code: M7111-1935-205053 or so on. If this sounds like you then go ahead and try the solutions below.
Netflix will not play Videos in Google Chrome fix
You can try the following to fix the issue:
1.If you don't mind you can switch to another browser such as Firefox and try logging in and watching your show on Netflix from there.
2. You can also type into your Chrome Browser chrome://components/ and look for Widevine Content Decryption Module and check for update and it will download the latest updates if they have not already been downloaded. You can try the play your Video in Netflix once more.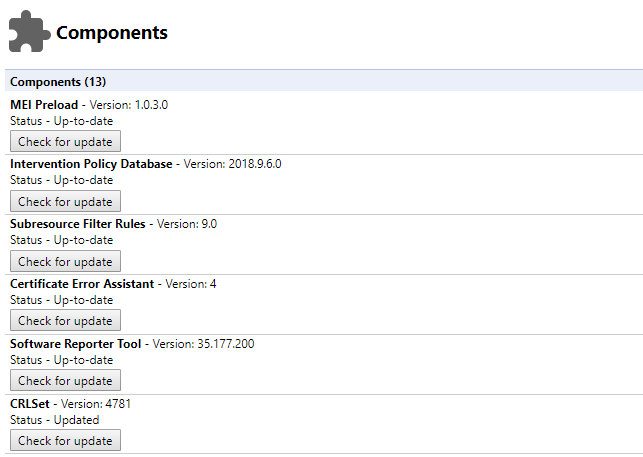 3.Go ahead and clear the browser cache and uninstall and then reinstall chrome. In some case this may be enough to fix the problem for you. You may also want to backup your bookmarks and so on before uninstalling Google chrome.
Why did this Work?
If option 2 above worked for you then the reason for this is that the Widevine Content Decryption Module is used for decoding video in the browser and the reason Netflix may not be working for you is because the module may be outdated and need updating as was shown how to do above.
Clearing browser cache and uninstalling may also work because when you uninstall and reinstall everything a new this is always a great way of fixing a variety of problems faced by most users with any application.
Final Thoughts
So lets hope you were able to fix the issue of Netflix will not play Videos in Google Chrome as we directed above. So you should now be able to get back to watching your content as before without that annoying error preventing you from doing so. Please share this article and remember to leave a comment and check out more content here on the blog.