Today a friend of mine showed me a iPhone that was not receiving calls. He told me he had no idea what was going on as it was working one minute and then suddenly he found that the phone would not ring when he or others attempted to ring the phone. Also there was a crescent moon shaped icon beside the Alarm symbol and Battery percentage. So today we will look at iPhone Not Receiving Calls Moon shaped icon shown fix.
What was happening to his device?
Well if you do not know the iPhone has a Do not disturb feature that when activated it will stop all incoming calls and messages as the name suggests Do not Disturb. The feature is marked with the shape of a crescent moon.So it seems that the feature which my friend had never used before was somehow accidentally activated and he had no clue as to what was taking place.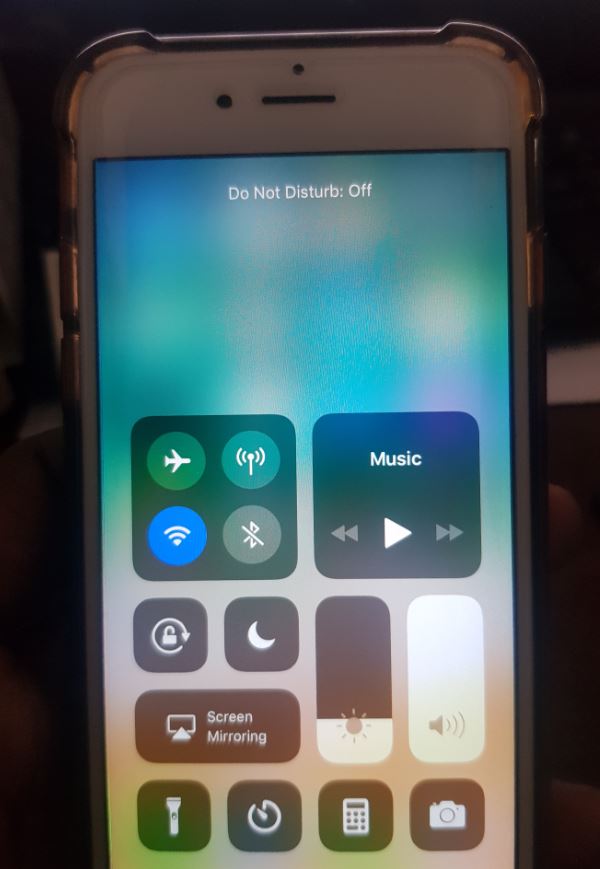 What iPhone's does this apply to?
This applies to all iPhone's, whether they are newer models or older ones this can also happen to them especially if you are not aware of the feature which is meant to be used in situations where you don't want calls or messages coming in or you don't want to be disturbed.
iPhone Not Receiving Calls Moon shaped icon shown fix
1.Make sure you are on the home screen.
2.Now bring up the control center on your iPhone, usually by swiping up from the bottom of the screen. It may be slightly different for some iPhone's.
3. Now look for the moon icon (Crescent shaped Moon) which controls the Do not Disturb mode and tap it once.
Believe it or not that's it and your calls and messages will come in as normal.
Video Demonstration
Watch the following video to see what you should do in order to fix the issue as easily as possible.
Final Thoughts
So this one was a very quick one to resolve the iPhone Not Receiving Calls Moon shaped icon shown problem. So guys please share this post and take the time to comment and check out even more articles on the blog.