If for some reason you are not receiving your Whatsapp Notifications or messages as you should then you may want to try the tips as shown below. This is a common issue were many users are unaware that they have any messages as they are not being Notified, so join me as we look at how to fix the Not receiving Whatsapp Notifications Problem for your Android device.
The Issue
If you are not receiving Whatsapp notifications then this is not good and may cause serious issue especially if someone send you a time sensitive message and you don't see them or do so on time as you are not notified. Find out how you can fix notifications for Whatsapp if you are having issues.
Not receiving Whatsapp Notifications Problem Fix
This problem in most cases is caused by a simple setting that only needs to be readjusted for your Notifications to start coming through once again.
1.On your Android device Go to settings and then Apps.
2.Next find Whatsapp in the list of apps and select it.
3.Now you want to go to Notifications. Now make sure Notifications is On or Not blocked, Also check the individual settings in this section to make sure nothing is blocked that may affect messages coming through.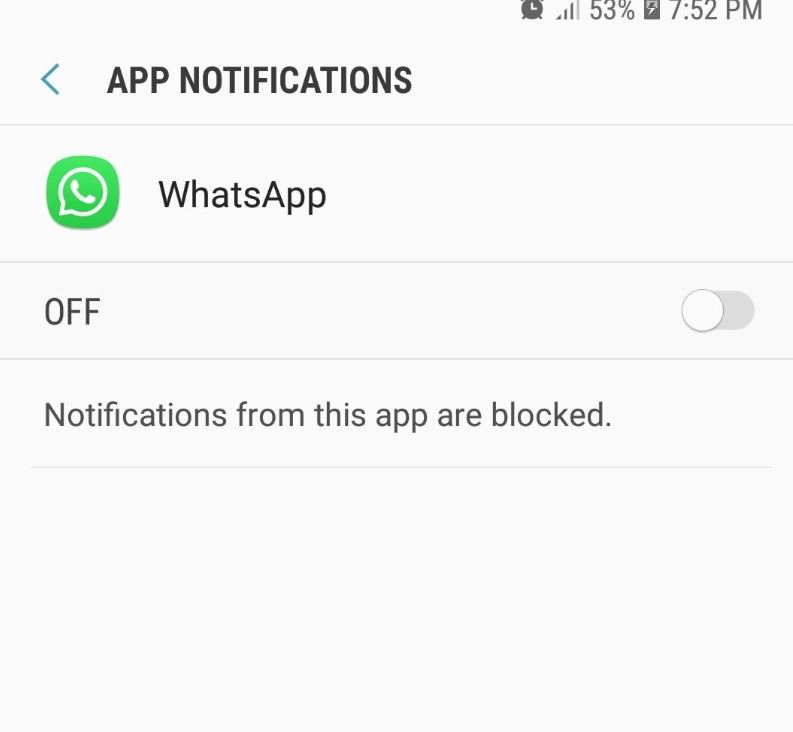 4.In Whatsapp go to settings,notifications. Now check your Notification tone and then also check Vibrate and you can set this to Short or long to better help with seeing notifications.
5.Finally Make sure that both Notifications is check for high priority Notifications.
Video Demonstration:
Watch the following video and see exactly what to do in order to fix the problem.
Before you Go!
Your help is needed with sharing this article so others may see it as well. If this article was of use to you then please share it right now with a friend. If you have any questions then ask them below and do remember to also check out our other articles on this and other issues.