So we just got our hands on the brand new Note 10 Plus and we decided to do a review for you guys. Its always exciting when we get a new gadgets and we just had to do a review.
This will be our Galaxy Note 10 Plus review and this will also apply to the Note 10 as well.
Button Placement
One of the first thing that caught our eye about the new Note 10 is that the power button and volume button have all been placed on one side.
This is a great change as it means you can operate your device with one hand without needing to stretch to the other side of what is a already a gigantic screen as on all Note devices.
This was a nice modification and one that is welcomed. Also there is no Bixby button and you can rest assured that some users really love that.
There is also no headphone jack which may be a sign of things to come for the future.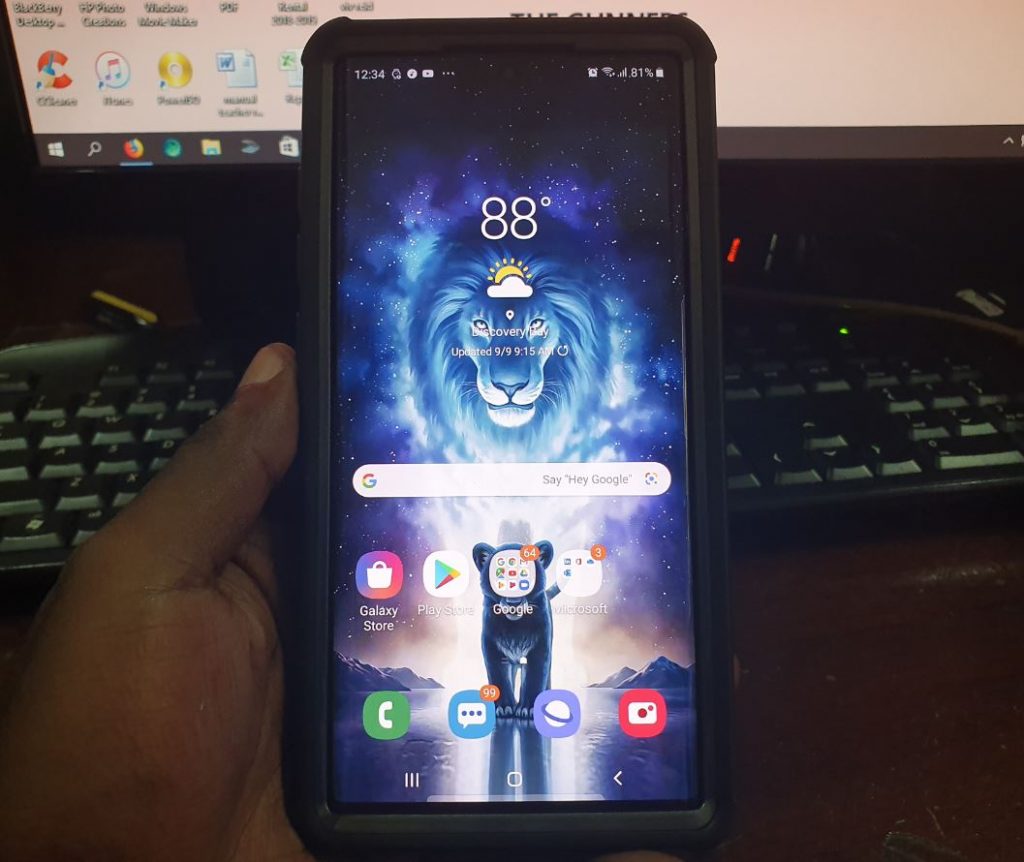 The Cameras
There is a new depth of filed sensor and you can also appreciate the usual sensors such as Flash and so on. The new depth of field sensor should help with creating images with blurred background and make notable improvements overall.
The three lenses are all present in 12MP,12MP and 16 MP respectively for the Wide angle,Zoom and Ultra wide lens. The picture quality has seen a slight improvement over the Galaxy S10 but nothing much to talk about.
Video Review:
Check out our video review and see all that this device has to offer first hand.
Software
Other than a bump in the One UI Version to 1.5 and a few software small tweaks such as a on-screen power button option in the quick toggle area and a few other settings its the same familiar software.This should make you feel right at home.
The software is pretty much the same as on the S10 line of phones. You will be right at home as everything is in its usual location so to speak.
The S-Pen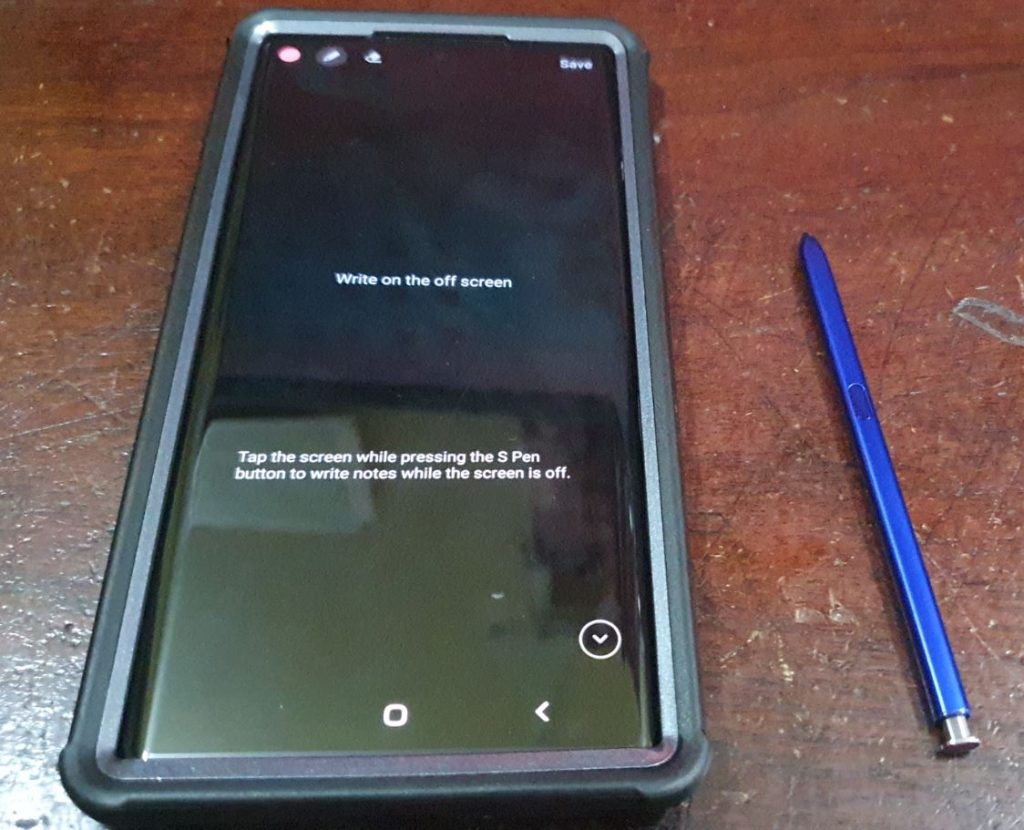 The S-pen is pretty much the standard with all the features you have come to know and with other tweaks. Overall Samsung has learned from past mistakes and the S-Pen is now a refine hallmark of the Note line.
General Observations:
The 4300 mAh battery is a nice capacity and should easily give a day or power or more. Unless you are a insane power user who is always on your phone you should have no issues here.
The thinner bezels are easily noticeable and you can expect Samsung to have a bezel less display soon. All this really ads to the immersion and user experience.
The front Camera central placement is a nice touch as gives the Note 10 a unique look. I can already see the many new wallpapers to make use of this coming out by creative owners.
The headphone jack will be missed and there is no Bixby button which some users will rejoice about. The new Aura colors are a nice touch and is something you don't see everyday. My favorite is the Aura Glow.
These are all the major things I have noticed off the bat on the Note 10 Plus that really stood out.
All that's New in the Note 10+
You will find that the changes in the Note 10 in comparison to the S10 are subtle at best.
1.Larger 6.8 inch Screen for the Note 10 Plus model.
2.Inclusion of the S-Pen.
3.Large 4300 mAh battery.
4.Small Slim Bezels.
5.Slight Improvement in Camera Quality.
6.Front 10 MP Dual Pixel camera placed to the center of the display.
7.Power and Volume buttons to one side.
8.New Aura colors.
9.Performance and improved Hardware.
What has been Removed?
1.The Headphone Jack has been removed.
2.No Bixby Button.
Conclusion
If you own any Galaxy S10, especially the Galaxy S10 Plus then the Note 10 is not for you as you will be trading up only for minor improvements.
If you however have been holding out from the Note 8 or the Galaxy S8 then you definitely should upgrade as it will be more than worth it. The new Note 10 will appeal in ever way to hardened Note fans.
Overall the phone is a power house with a large display and a massive battery. Its a power users dream come true. Samsung has used the lessons of the past and culminated them into one grand device that is the Note 10 Plus.
So if you have been waiting as indicated above now is the time to buy. If you have a newer device don't upgrade unless you need the Note features such as the S-Pen.
Buy it Now:
You can purchase this great device below and if you are up for it I suggest the Galaxy Note 10+ as it offers the best of the best in features.
Share your views below in the comments on this device and you can even ask direct questions about the product and I will gladly answer them.