If you don't own Wireless Earbuds by now you are truly missing out on a great experience.Trust me on this, also Samsung makes a very nice pair in the form of the Samsung Galaxy Buds True Wireless Earbuds which we will be reviewing today.
It never been a better time to get a pair of Wireless earbuds especially one from Samsung. Its a bonus if you own a Samsung or Android device. Especially now that the Note 10 does not have a headphone jack. You can expect future devices too to be missing the same jack.
So continue reading our review of this great device from Samsung and be sure you are covered for the future.
Design and Setup
The Samsung Galaxy Buds True Wireless Earbuds is really a true wireless earbuds. They are snail shell shaped and this makes them the perfect shape for sitting in the curves of your ear.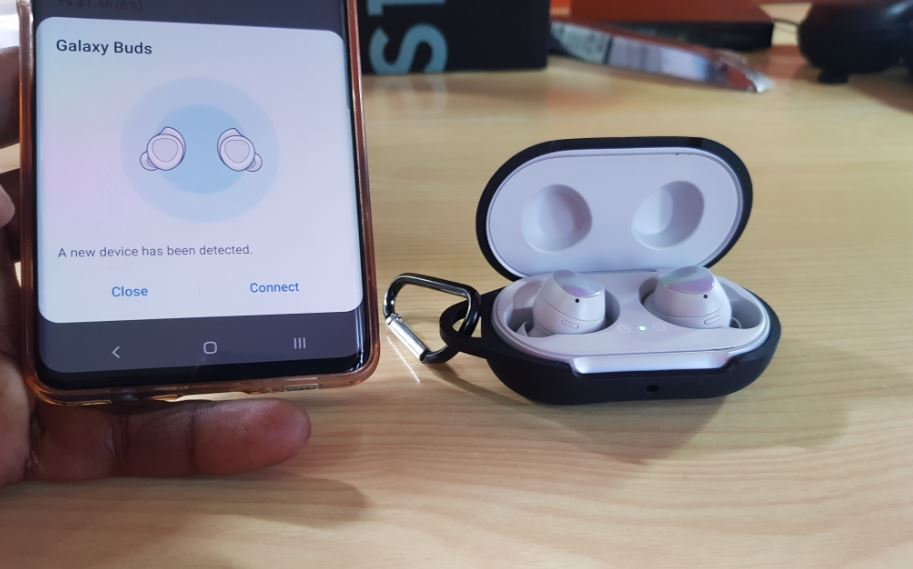 This works because the ear readily accommodates them and as such they are very comfortable and does not cause earaches. The case also doubles as a charge station for extending battery life as they charge from in their case.
They are also labeled so you will not mix up the right and left ear. Plus they are so small and don't have any protrusions or gimmicky connections to hide a battery or antenna.
They are simply small and what you always dreamed a wireless earbuds to be.They are also automatically detected by your Samsung Galaxy phones and setup easily and conveniently.
Video Review:
Watch the following video review and see what to expect from this device.
Sound Quality and Performance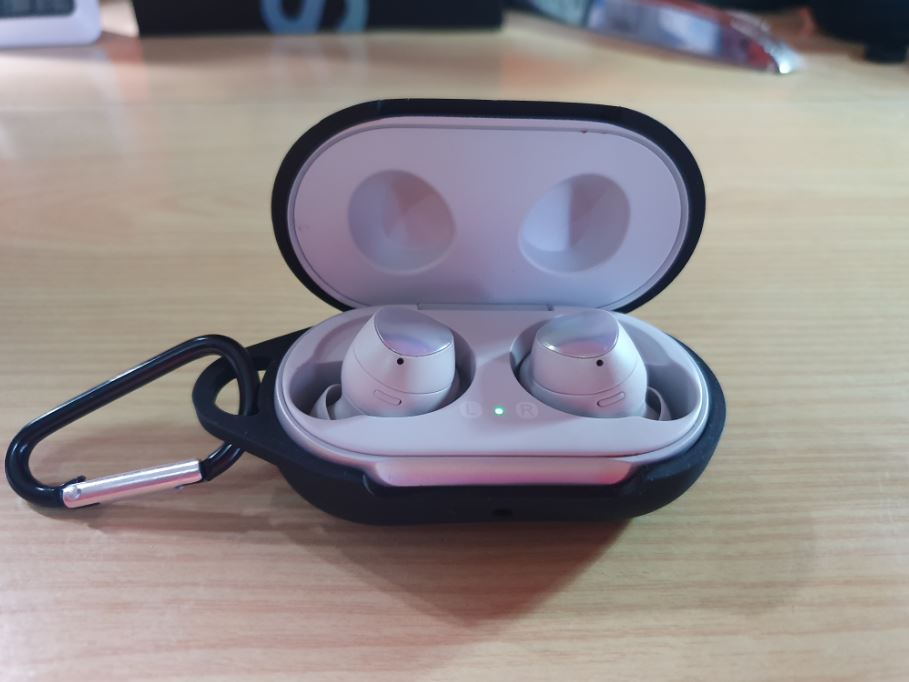 The sound quality from the Galaxy Buds is really good. They do say on the case sound by AKG which has been the branding on all headphones from Samsung from as of late.
I found the device charges easily as it uses a USB type-C connection for convenience and speed. The sound is clear and you are able to hear clean and crisp audio. The bass is not overly powerful and you can tweak these as you like with the Equalizer which offers:soft, dynamic,Bass Boost,clear and Treble boost.
These earbuds are very flexible and you will enjoy super audio quality when listening to your favorite music.
Battery Life
Battery life is very good and the charge case plays a very big role in this. You can expect hours of music playback and enjoying your favorite content.
I love that these are also lightweight and a ease to carry around as you travel. You can expect about 5 hours of music playback give or take and a additional 6 hours if you consider the case give or take again.
Galaxy Buds Best Features
The Galaxy Buds are well made and offers lots of features to love:
1.They are comfortable to wear and fits the ears perfectly.
2.They are lightweight and look really good.
3.Produces good quality Audio.
4.Easy to setup.
5.Good battery life with Case.
Should you get it or not?
The main reason or buying point I can think of for not getting this would be the price. Its on the pricey side but it does comes with lots of features that justify the price.
However ultimately you will have to decide weather to get it or not. As for me I think its well worth the price and find the features and sound quality to be among the best out there easily.
So in my opinion buy it if you can afford it and consider a case as well so you don't loose them while on the go.
Where to buy yours:
You can purchase your Samsung Galaxy Buds below.
Also be sure to get a case for your new Galaxy buds now. This case will protect your expensive Earbuds and prevent from getting lost easily.
What do you think?
So what do you think of the Galaxy Buds from Samsung? you can share your feedback or ask your questions in the comments section below.
Continue Reading we have even more Tips for you: