So if you are trying from the Instagram app to signup and you are unable to then you are not alone. In this article right now I will be showing you How to Fix Instagram Sign Up Error.
So for those that cant signup for an account as the process wont go through then simply follow my directions as to What you can do from your Android device to get the app to allow you to sign up.
Video Tutorial:
Watch the following video tutorial and see how its all done step by step.
How to Fix the Instagram Signup Problem?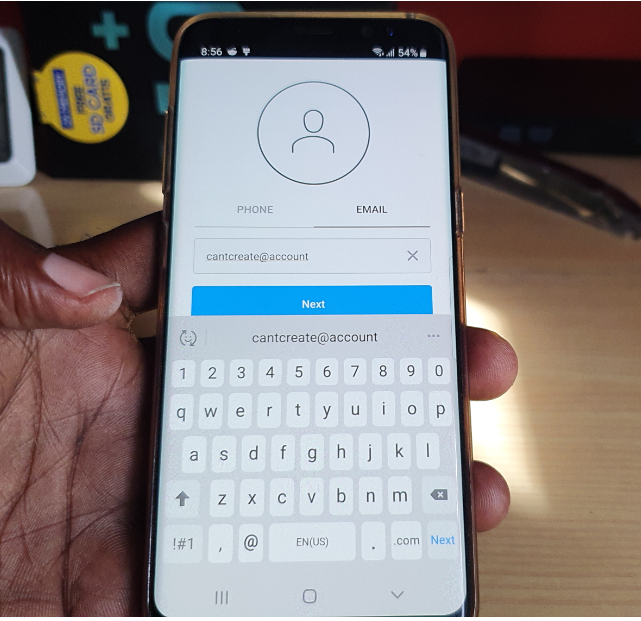 1.Go to and launch Google Play and search for Instagram. make sure that the there are no new updates for the App. If there is a update then update your device.
2. Next go to settings,Apps and search for Instagram and go to storage and clear cache and clear data. After this force stop the app and reboot your phone. Power on again and see if everything is OK with signing up again.
3.Go to settings again, apps and search for Instagram. Next go to Permissions and make sure that all permissions are turned on for Instagram to access your Camera and other features it will need.
4.Try signing up using your phones web browser or from a Laptop or desktop. If you are able to do so then try signing in to the app.
5..Give it some time, Instagram may be having a rare bug or outage that preventing users to signup so give it a few hours and try again later on.
After doing the above your Instagram app should allow you to signup once more without issue.
Why did this Work?
Well most times the issue with users being unable to signup is because the version of Instagram they have is outdated and needs updating or its a simple cache problem that preventing signing up.
Before you Go
Before you leave please tell me what worked for you and also please take the time to share this article. I also have plenty of other articles on the website here so please take some time and see them for yourself.