Today we will be looking at the Acer CB3-532 Chromebook. In my experience there are two ways you get one of these. Its either you bought it in error as is the case most of the time thinking its a normal Windows Laptop or You know exactly what you were getting into.
In this case I hope its the latter. Now I must say that allot has changed since I last saw a Chromebook but so much is still the same.
Features of this Product:
The Acer CB3-532 Chromebook 15 features a 15.6 inch notouch screen; Intel HD Graphics 400 with shared graphics memory, Intel Celeron Dual-Core N3060 1.6 GHz, Up to 2.48GHz, 2GB DDR3L 1600 MHz; 16GB eMMC Flash Memory, No Optical drive, SD card reader; 1 x USB 2.0; 1 x USB 3.0; 1 x HDMI; 1 x Headphone, output/Microphone input combo. Bluetooth4.0, 802.11ac, HD Webcam ,Chrome OS and it only weighs 2.76 lb.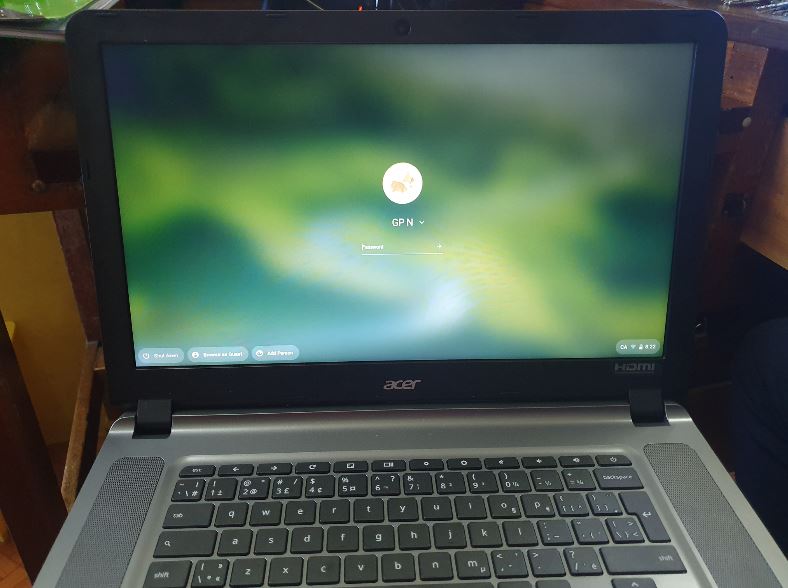 Overall the product looks like a traditional Laptop the only difference though is the Chrome Operating System and very small storage which is due mainly to the lightweight Operating system and that all its services are online.
Video Review:
Watch the video overview of this product and see exactly what to expect from it. This includes the software and hardware.
My User Experience
My experience with the Acer CB3-532 Chromebook is that for what it is, it can be a good device. That is using Google Services such as web browsing, watching or streaming Video online and using various web enabled services.
If online is the way you consume allot of content no problems here. You can easily use the very large online storage of 1000 GB Google drive storage to supplement the measly 16 Gigabyte of local storage you get easily. You will need to have a internet connection constantly though to have full functionality.
To be honest I really don't see the appeal of the Chromebooks. They are cheap yes but the only way to get some functionality especially offline is to add Android apps which are not officially supported as far as I know to add some functionality. Some people simply want offline word processing as they are not always online to use the one given to use by the device which works online by default. You can place the Chromebook in offline mode but only after going online and rummaging through setting to turn on the offline features if you know how.
My Conclusion:
If you only want a device to browse the internet and stream then this should do and do so quite affordably. If you pick up things fast the Chrome OS is no issue especially if you already love and use Google services allot.
If you need a robust Laptop and cant be bothered or you are not too Tech savvy then this product is not for you unless you constantly have a internet connection and use Google based services for word processing and everything.
So if you have one of the above leaning the choice should be clear as to either getting a Chromebook or going with a regular Windows Laptop or something similar from Apple.
Where to Buy?
You can purchase this device if you would like to below
I hope the above was able to make your choice that much easier. I would like to know what you think and you can do that below by sharing your thoughts below in the comments.