The KolanKa USB 3.0 Card Reader is the product I will be reviewing today for you guys. The product itself is a small but really handy deice that you will need in cases where you have allot of Memory cards from smartphones or Video cameras lying around that you need to access the footage from on your computer.
I personally love these small gadgets as when you don't have one and need to access files on them it can be really annoying. So check out this product for this yourself.
What Inside the Package or Box?
Packaged with this product you get a Quick user guide to get to know your product, Welcome card from the manufacturer, USB 3.0/USB Type- cable to USB Connection.
You also get the Card reader and its all packaged and protected by a plastic sleeve.
The USB 3.0 Card Reader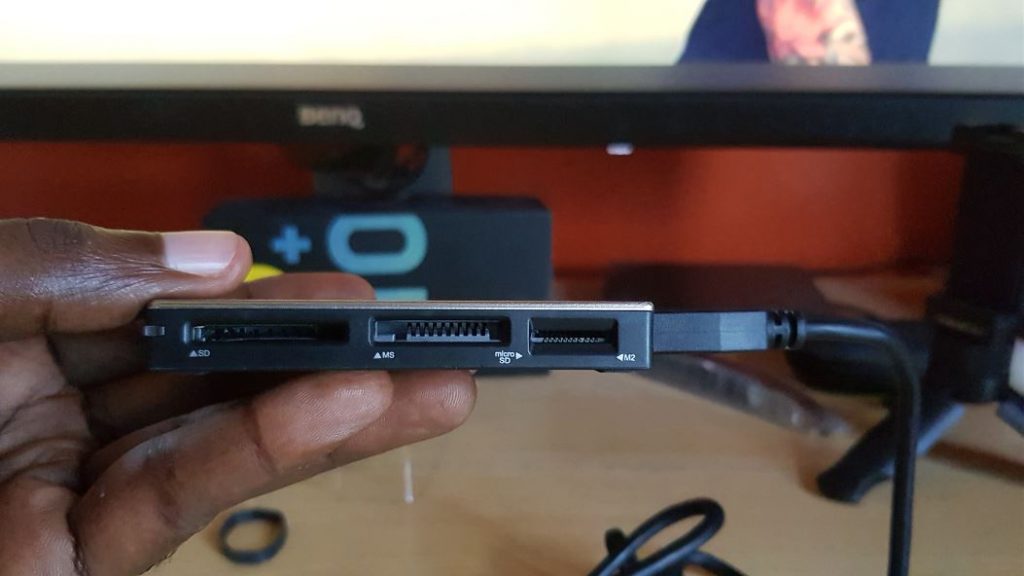 The card reader is made from plastic and Aluminum. On the front is the KolanKa name. The Aluminum side which is on top has a brushed look with plastic at its base. The slots for card readers are four (4) in total with the names: SD,MS, MicroSD,M2 and CF.
I like that the card reader can be connected to the PC by USB 3.0 or Type C connection which is achieved by a adapter. My favorite thing about this device is that I only need to place a Micro SD card for example in and I am good to go.
As soon as the card reader is connected it is recognized and a minute later you can place your card in and its read. All files show up and then can be transferred to your PC. Its simply works and does so very well.
Video Review:
Watch the video review and see the product for yourself.
Buy It Now:
Go ahead and buy yours now
Why you should buy this Product?
1.Great Price.
2.Has Four (4) slots for various Memory Cards.
3.Made out of Aluminum and Plastic.
4.Connects to any Computer with Flexible USB cable.
5.Allows for fast data speeds.
Conclusion
If you want a quick and hassle free way to read various types of Memory cards from your PC then be sure to KolanKa USB 3.0 Card Reader. Its well made and simply works especially with Windows PC out of the box.
You have plenty of connection options and you can read just about any Memory Card that you will possibly run into. What else can I Say than definitely get this one.
Continue Reading we have even more Tips for you: