With a new version of Android brings with it a variety of new features. One of these new features to date is the addition of a Time Limit on Apps. These features are now baked into Android 10.
With the feature you can specify how long you want to limit your usage of some apps.As long as you are actively using said apps the time will count down and you will be given time reminders.
Once the time has expired the apps will be greyed out. You can add more time if you want or remove the limiter but its a great way to monitor your Apps or social media usage.
Video Tutorial:
Watch my video tutorial and see what to do on your device right now in order to set time limit on apps and the best part is that you don't need to download anything at all.
How to Set a Time Limit on Apps?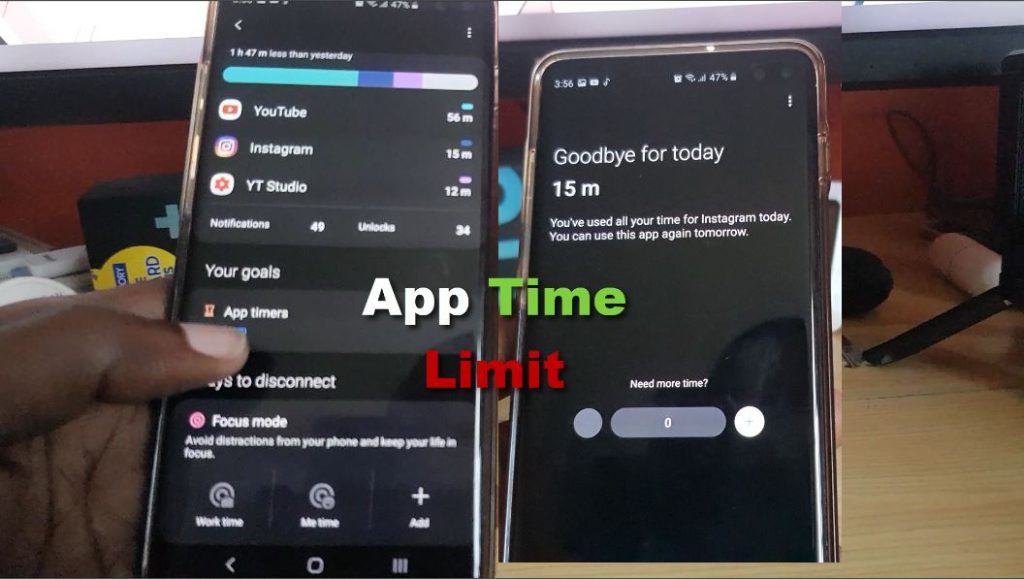 1.Go ahead and go to settings.
2.Now select Digital wellbeing and parental controls.
3.Now look for App timers.
4.Now look through the list for the specific App you want to add a time to and select the No time drop down to select a set or customize a time.
Once you do that the timer will go ahead and count down in the background once you are using the app. Do note if you don't use the app the timer will not count down or be counted against the time.
How can I use this Feature?
A cool way you can use this feature is to monitor your usage and control or reduce the time spent on some addictive apps that exist on your device. It may be towards a goal of being more productive or spending less time on social media daily.
Before you Go
Please do me a big favor and share this article here with some friends. Also share your opinions below in the comments and lets have a discussion. Do note we have other articles as well for you to check out.
Continue Reading we have even more Tips for you: