Here are two features you would never think would be in a single product. Well when you think about it the Integration of Wireless Charging and Wireless Speakers makes perfect sense right.
Well ChoeTech was innovative enough to merge the two into what they are calling the ChoeTech Wireless Speaker with Wireless Charger.
Well this will be a look at this product and all it has to offer. Lets dive right into it.
What Inside the Box?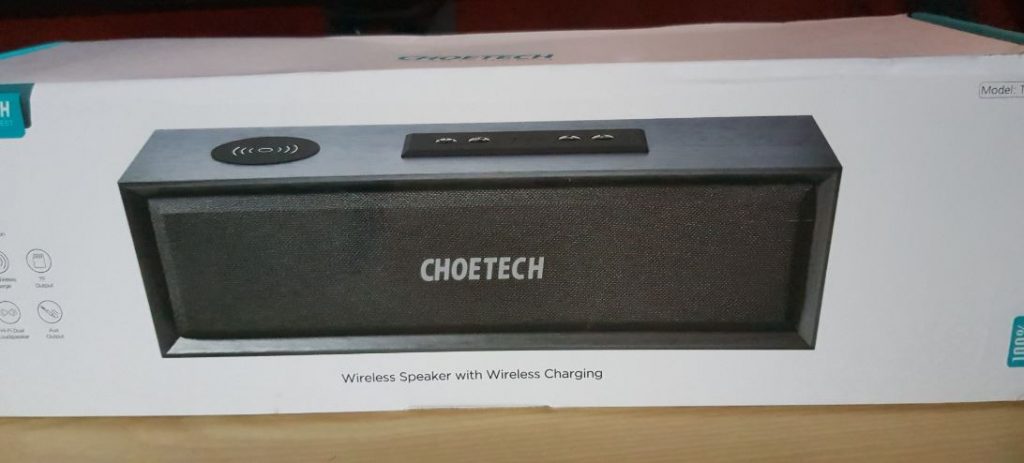 Inside this box among a number of things you will find that there is a user manual, AUX Cable, Adapter and the ChoeTech Wireless Speaker with Wireless Charging Model T561-S.
The Wireless speakers comes with a Wood exterior with a stained black finish that's really classy to look at. The main controls and panel at the back is rubberized. Also there is a clear placement area marked for the Wireless Charger.
Video Unboxing and Review
If Video is more your style then do check out the Video unboxing and review of this Product to better see what you are in for on purchasing.
My Experience with the Product
I must say I was really happy on receiving this item for review due to the share uniqueness of the product. All and all this is product has a really classic look to it that makes it ideal as part of any Home entertainment center.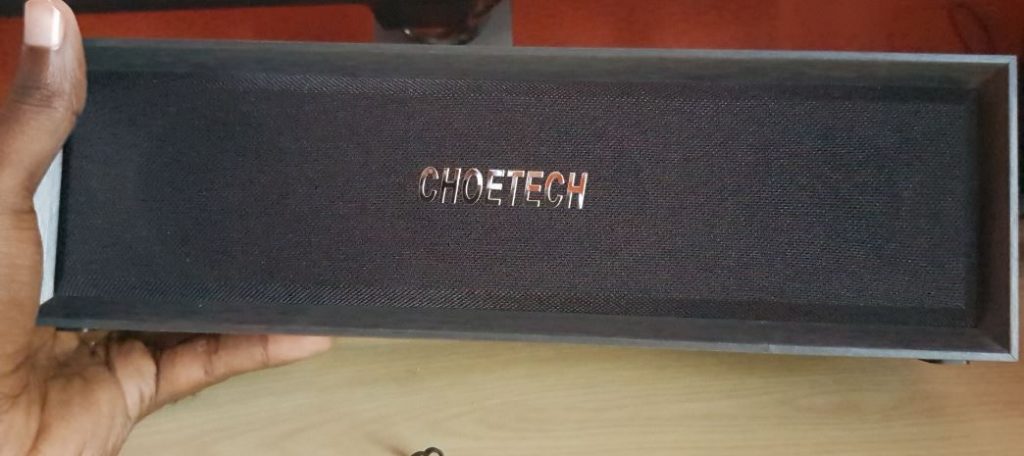 It Functions perfectly as a standalone device if you add a TF card or you can couple it with your phone or other Bluetooth device and play your music. Personally I use my phone and have it plugged in at the wall. It does not have a built in battery making this is stationary device for use mainly round the house.
I wished they had included a built in battery but that can be forgiven. You can control volume from the device or your music player on your phone. Bluetooth was easy to pair and I had no issues.
There is a LED on the back that indicates power and other states of the player. The speakers in front are covered by a soft fabric.
The Wireless Qi-enabled charger outputs up to 10 Watts to charge most smartphone that supports the standard as well. My phone was able to charge all while playing some good music and when I was ready I could simply pick up my phone and go.
Sound and Music Performance
I was able to enjoy a full range of sound from these loudspeakers. The volume level was also very loud considering the size of the speakers.
I really enjoy listening to my favorite songs and you can attach this to a Laptop using the AUX cable through the headphone jack or your TV and it easy produces better sound than your Laptop or TV could ever do.
The included cable for power is not bad in length and works nicely.
Where to Buy:
Purchase link coming soon.
Why Buy this Product?
1.Premium Wood Finish for a classy look.
2.Produces Loud Sounds.
3.Connects to various devices wired and Wirelessly.
4.Comes with Built in Wireless QI-enabled Charging.
5. Supports TF Card Playback.
Why Skip this One
1.The one think I wished is that this had a built in battery. Not a deal breaker but would have made this product just perfect.
Conclusion
Its very hard to find unique product that really innovate today and Choetech has made it possible to have two product that work pretty well in one convenient device.
Its the combination you did not know you needed until you saw it and it just oozes classy. I love everything about this product especially the superb music playback. Personally I connect my smartphone and I off to listen my favorite music from my collection on my phone. I do hope you enjoy this T561-S Bluetooth Speaker with Wireless Charging as well as I did.