The WD 2TB Elements Portable External Hard Drive is one of the best external Hard drives that money can buy. If you are in the market for a High capacity drive to backup or store important file then this is the perfect drive for you.
I have personally bought a few of these and this 2 TB version has roughly 2000 Plus Gigs of storage. You can even pick it up in greater capacities such as 5-14 TB of storage which is a whole lot of storage space for your Pictures, Videos and special files such as CAD (computer Aided Design) files and so much more.
Why Wait? Buy this External Hard Drive Now.
What devices does this work with?
This one works with Windows computers and Mac. Overall you can expect that will cover most of the computers out there.
Whats Inside the package?
You do get with this a 3.0 Blue USB data capable for faster data transfers, A Quick Start Guide and documentation and the Hard drive in a shock proof plastic housing.
Everything comes well contained and guaranteeing the Drive will arrive safely.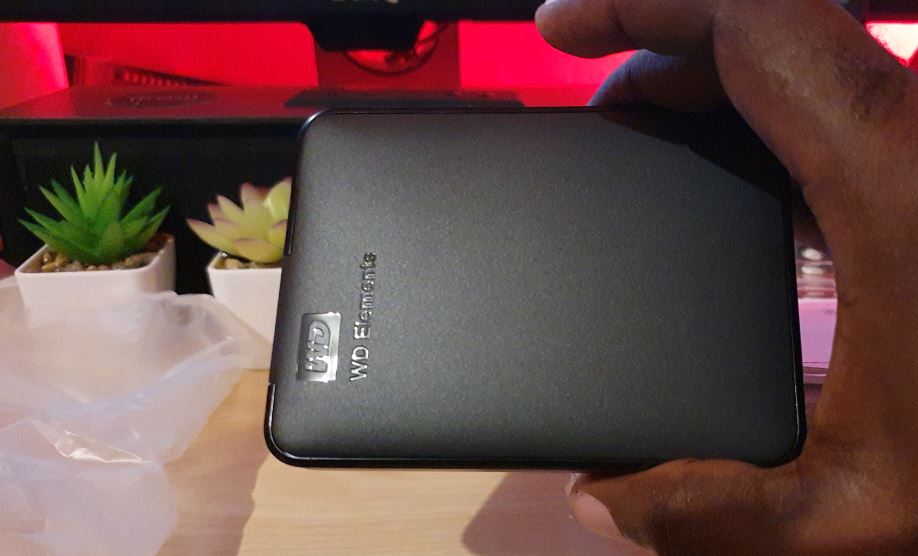 Video of the Product:
You can watch this video to see what the product is like and learn more about it.
Features of this product:
The features of this product include
1.USB 3.0 and USB 2.0 Compatibility Fast data transfers Improve PC Performance High Capacity.
2. Compatibility Formatted NTFS for Windows 10, Windows 8.1, Windows 7; Reformatting may be required for other operating systems.
3. Compatibility may vary depending on user's hardware configuration and operating system 2 year manufacturer's limited warranty.
What I think about this product?
Personally I love this WD 2TB Elements Portable External Hard Drive and I personally use it to store large file that would otherwise sit on my computer Hard drive and fill it up.
I also can't afford to loose these files if my computer were to crash as they cant be replaced. With that in mind I needed this external hard drive to backup my file which is a small price to pay all things considered.
The drive is very small and portable and its hard to believe Western Digital (WD) was able to fit so much storage in such a small form factor. I highly recommend you get a carrying case for the drive as the last thing you need is for you to drop the drive.
The case can prevent damage in case the drive were to fall as its well padded. Setup is dead easy and the data transfer speeds is quite quick if you have a blue USB 3.0 port its a simply matter of plugging this in and you are ready.
In some cases you may need to reformat to match your computers operating system but windows users should have the easiest deployment. Mac users as well you have little issues as formatting is easy.
Buy Yours Now
Get your WD 2TB Elements Portable External Hard Drive now and trust me you will thank me later.
Conclusion
I recommend that you purchase this Hard drive as you cant loose. You get lots of storage for backup and it simply works out the box. You have a great range of compatibility and its so small and easy to carry around.
You almost wont notice you have it in hand. The price is also great and with a case you know you will be protected. So if you need something to backup those family pictures, videos or other large files that add up fast get this drive trust me on this.
The other one that I have bought before lasted for years and is still going on strong. You simply cant go wrong with this choice.