I recently had a issue where my Monitor flickering When connected to Laptop. I use a secondary larger Monitor with my laptop when doing some tasks such as Editing videos and so on.
Everything worked fine but recently when I connected my Secondary monitor by HDMI i notice the Laptop monitor went blank and then the secondary monitor started to flicker which was really dazzling to the eyes.
It was unusable and was more triggering me than anything. It stopped when the monitor was disconnected and went back to normal on my Laptop. This was strange as this was the first time this was happening.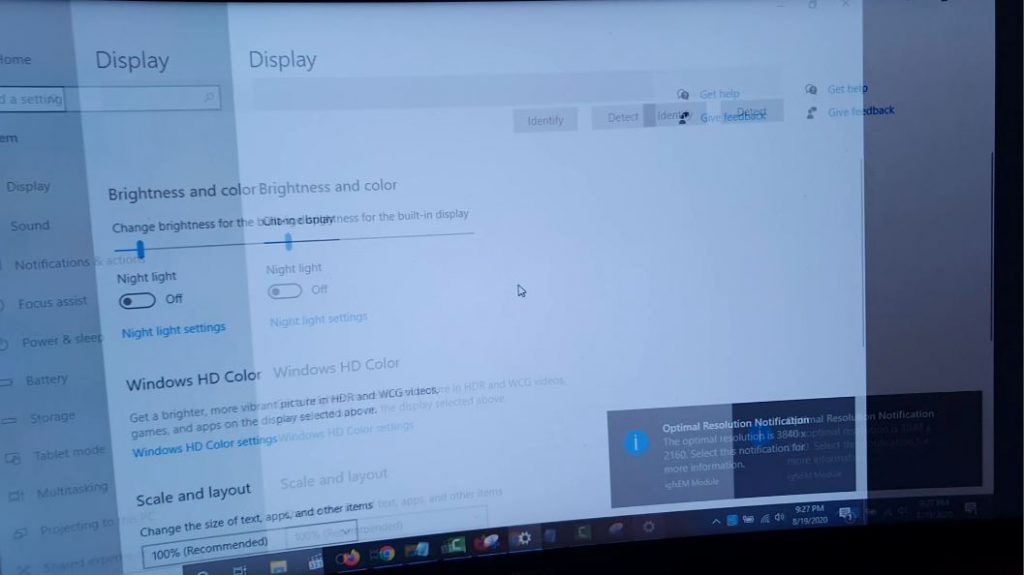 Video Demonstration:
Watch the video that walks you through what to do step by step.
How I fixed this Issue?
I was able to fix this issue by:
1.Right click on your desktop and go to display settings.
2.Scroll down and leave this screen in place. Some settings will only appear when the secondary monitor or display is connected.
3.Plug in the Monitor and the flickering will start. Look carefully although its hard you should see: Multiple displays appear on the settings screen you opened earlier.
Go ahead and click Show only on 2 and then set it to Extend these displays. Its hard to see and navigate but you should see just enough to switch it over. When the option appears click keep setting.
4.That's it in some cases one of the other options may work for you or it may work exactly as it did for me. Watch my video to better see what to do.
Why is this happening?
It seems that the issue in this case is caused by the display drivers on your Laptop. Buggy drivers can cause issues such as flickering. In this case on My Laptop that seems to be the issue.
To fix 100% do a update of the display drivers. If there is no update you will have to do as shown here to get around the issue.
Additional Tips:
Here are some more things to try that may also get your secondary display, TV or Monitor to work with your Laptop or other device.
1.Check your monitors refresh rate, it may be too high and needs to be lowered. You may want to have it at the same rate as your existing main Laptop monitor.
2.Lower your resolution or set it to the same as your main Laptop monitor. Trying another monitor if you have one may help.
3.Update the Drivers on your Laptop for the display.
4.Try another monitor as your secondary monitor then switch back to the current monitor with the issue.
5.Under display settings for Multiple Displays try other settings such as duplicate these displays or so on. One of those settings should work.
6.Check your HDMI or connecting cable. A bad cable or port can result in a similar issue where you have flickering. You can test by changing the cable or see if it stops or gets worse if you move or flex the cable.
Before you go
It would be appreciated if you could share this article and comment below to ask any questions or share feedback. Please also take some time and check out more articles.