If you have the OOSSXX security camera system as seen in this tutorial you may have a problem where you can't figure out which App to use or how to even get your device connected to the App.
This tutorial will show you all you need to know and how to connect your App. This way you can view your security system remotely. Plus its good to have the App as a secondary system so you can have another way to control your DVR system should you loose use of the mouse and can't control input to manipulate the DVR.
My system comes with the monitor built in which is a small 10 inch screen.
What OOSSXX Camera System do I have?
This is the camera system I have as shown below. As you can see it comes with its own monitor and DVR built into one system. The tip should also work for other security systems made by this brand as well.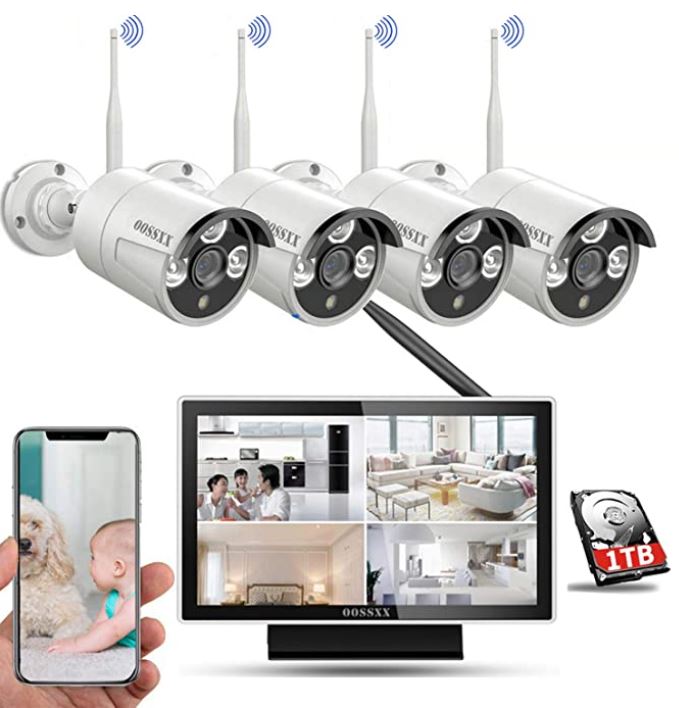 Download the App and Connect your DVR
Please note this should work the same for all OOSSXX Security camera systems.
1.Go ahead and download the EseeCloud App for Android and Apple devices download here. .
2.Create a account and login on your device.
3.Once you login click Add device.and you should get a audible prompt to scan code on your device or screen.This was not possible for me as there was no code on screen or on the device.
4.Go ahead and connect the Ethernet cable to the DVR and the other to your router if you have not already. Click on Other ways to add and from here go ahead and select : LAN Scan.
5.The Scan should find your DVR which is connected, if it finds more than one device it should be normal if you have different cameras connected to the network.
Simply add any device you find until you see one that's shows the same as the DVR monitor. You can later delete any other camera you tried to add as those most likely need a password to connect. Your OOSSXX cameras will not need a password.
Final Thoughts
Your camera system should be good now and fully functional. I do hope the tips here was useful for someone if so I would love to know so please share your thoughts and do share this guide and see more of my content.