Today I am going to look at the problem where a HIKVISION DVR not connecting to the Internet and how to fix it.
In this case the HIKVISION DVR was showing a network cable was connected as the network icon on the DVR lit up. The problem is though when we entered settings network configuration.Then Platform access it was always showing offline.
This was not good as no matter what we did we could not get the DVR to show online so we could remotely access the security camera using the app on our phone which was already setup.
The problem:
As stated HIKVISION DVR not connecting to the Internet and showing offline. Thus preventing the access to the security system for remotely viewing the camera using the mobile app.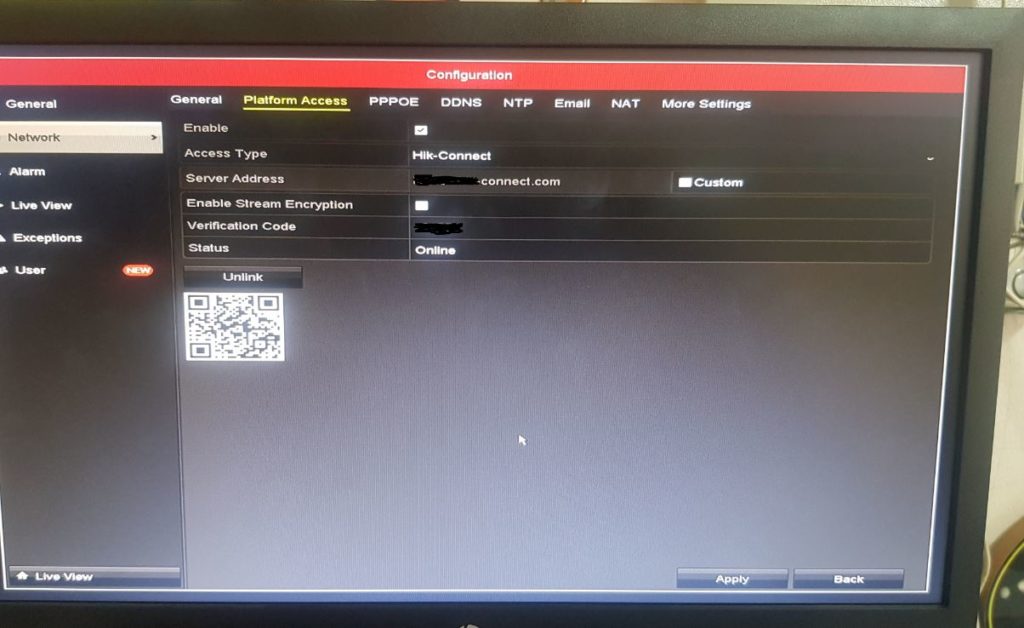 HIKVISION DVR not connecting to the Internet or Offline Fix
1.Make sure the network icon on the front of the DVR is lit indicating the Internet cable is plugged in and working. If its not, change the Internet cable and find one that's working.
2.On the HIKVISION DVR go to settings, network configuration.
3.Now go from the general tab to the :Platform access tab.
4.Status should show offline. Uncheck enable at the top of the screen and apply. Next enable the option again and accept the terms and you should now see the status show:Online.
5.The app should work along with online features. If not you may want to go to the general tab and uncheck the enable there and repeat step 3 and 4 above.
Before you Go
That's it for HIKVISION DVR not connecting to the Internet. If this worked for you please let me know in the comments below. Please also share and check out our other content as well.
Also you may like to also check out our other DVR reviews that we have.