I am sure it will come as a surprise to many that Whatsapp has a built in Fingerprint Lock feature. Well its true the feature was added quietly and you may not even have noticed it.
That's means no third party lock Apps to have privacy on your Whatsapp. All you have to do now is turn the feature on and it will require your fingerprint to view messages or access Whatsapp.
This is a welcomed feature and one users have been asking for some time now.
What does this new Whatsapp Lock feature do?
The new Whatsapp Fingerprint lock uses your smartphones built in Fingerprint scanner and uses it as a personal lock for Whatsapp.
This way anyone who accesses your phone will have to also have to unlock Whatsapp again with your fingerprint if they want to view your messages.
Video Guide
Watch the video right now and see how this is done step by step.
How to Use Whatsapp built in Fingerprint Lock?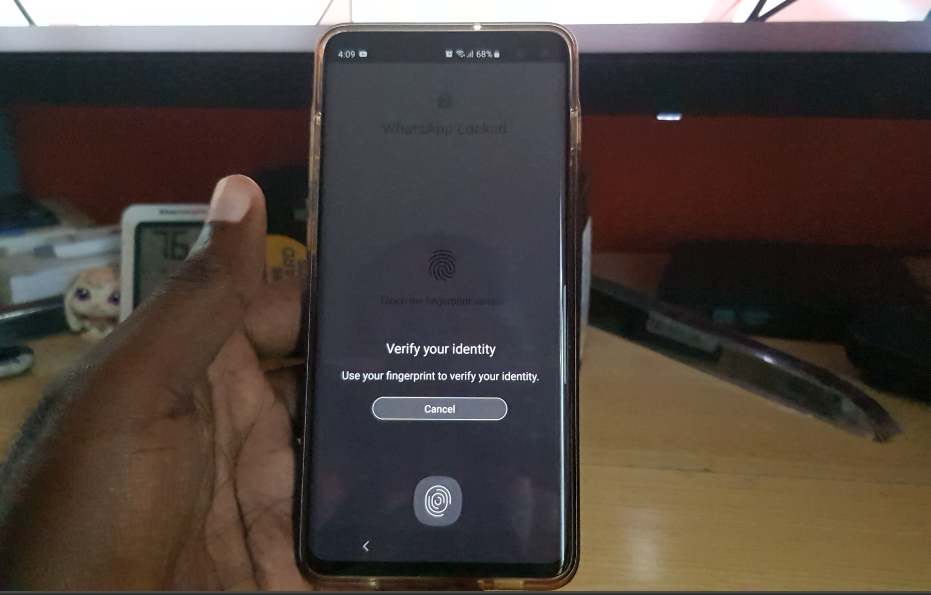 1.Launch Whatsapp.
2.Click the three dots upper right and go to settings.
3.Next select Account.
4.Finally select: privacy.
5.Scroll down to the last option that says Fingerprint Lock and select it. Be sure to turn on the feature.
If you don't want your messages to be seen in Notifications area then turn off: Show content in Notifications. I suggest you also set the Automatically lock to Immediately.
Before you Go
As always please feel free to share this Whatsapp tip with your friends. If you have something to add then use the comments as that would be very nice. Also if you have some extra time then please see our many other articles on various tech problems and solutions.