So you just connected a monitor with speakers or a secondary set of speakers to your Laptop or desktop but Windows keeps playing the audio through the wrong speakers.
You want it to play through the connected speakers but the Audio output did not switch. My guide will show you how to switch Audio devices so you can choose your output device. Now you can choose which device plays audio as you like now without worry.
What will you be doing?
You will be controlling which device control Audio output or which connected device handles the audio playback. This can be handy where your desired speakers are not playing because Windows defaults to the main set of speakers it originally uses and not using the new ones or vise versa.
Video Guide
Watch my video guide now and learn what to do.
How its done?
This is written for those on Windows 11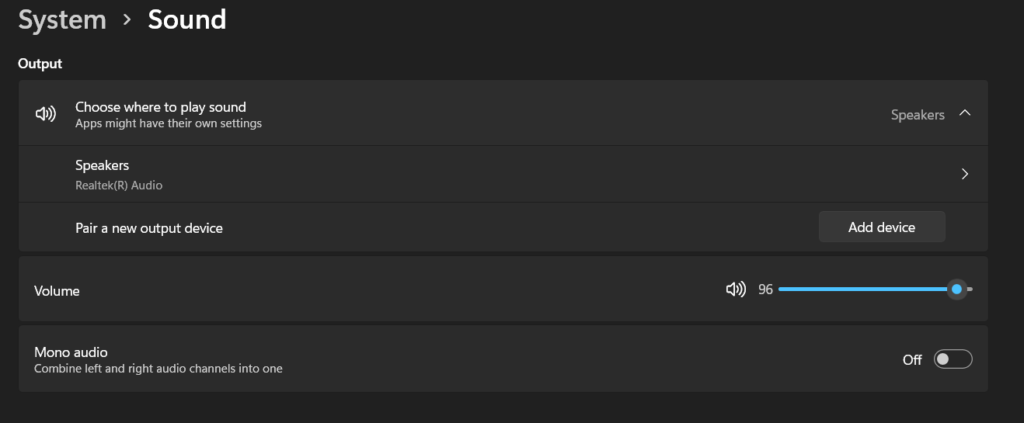 1.Click the Windows logo.
2.Go to settings.
3.Go next to System and select Sound.
4.Under output choose from the available speakers which you want to play the sound and that's it.
OR
A faster way to get to the settings is
1.Right click on the speaker icon bottom right.
2.Choose sound setting.
3.Now choose the output device you want to use.
Have a Question?
Please take the time and ask the question you would like. As always please share this article and see you in the next one.
Continue Reading we have even more Tips for you: