Recently I was in the market for a LED kit to improve the looks of my gaming pc case that was a part of my new Gaming PC build which is now completed but there was something missing and that's when I discovered the NZXT Sleeved LED Kit which blew me away as I was accustomed to using cold cathodes which are now dated and so I needed something modern and more efficient which this sleeved LED kit provided and more.
Nzxt Sleeved LED kit
The Nzxt sleeved led kit comes in five (5) main colors of Blue, Green , Orange, white and red and a size choice of 1 meter or 2 depending on the size of your case. Inside that packaging you will find a 1 meter LED strip of your choice in which case I went with the red to complement my build and a power molex for your power supply along with the control card that fits into a PCI slot on the case. On the controller you will find a power on and off switch and a brightness switch that has three settings. There are also clips that has a sticky side that attaches to the inside of your case.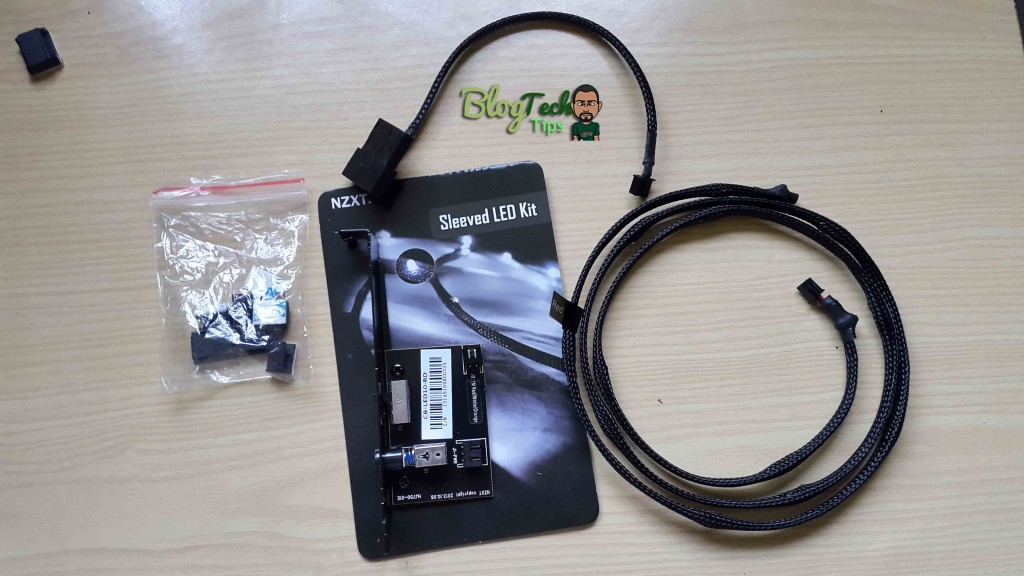 Ease of Installation
It was very easy to install the Nzxt sleeved led kit, it was a simple matter of finding a free slot on the back of the case and installing it with the supplied screw. The Led light strip and the power section attached easily by being plugged into the controller and all I had to do was find a matching section on the power supply and lay the sleeved led strip in the case. The clips were easy to install and all you need to do is consider carefully how you will lay the LEd strips and then place the clips which has a bit of covering that once you remove reveals the sticky layer and that's it.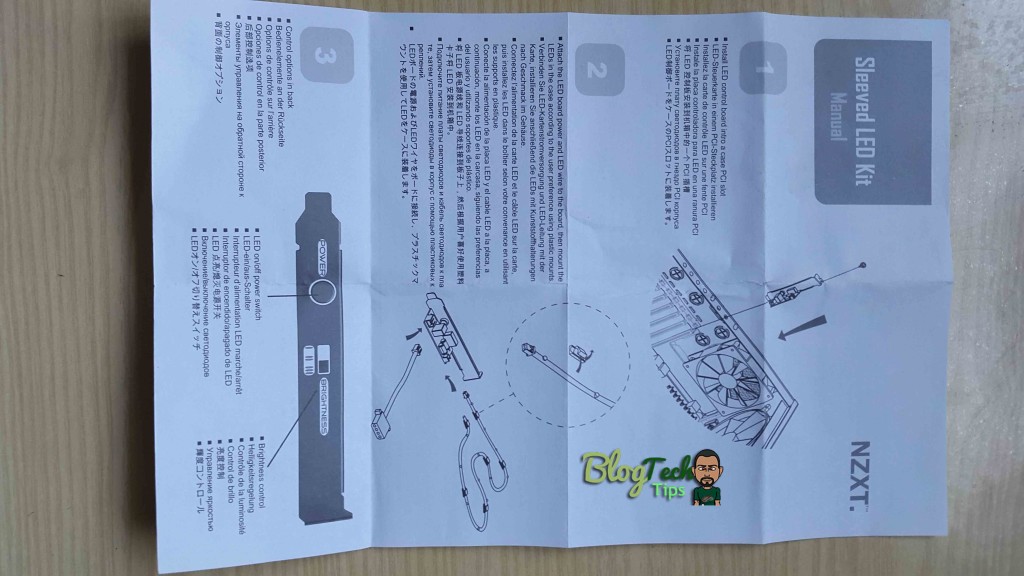 How Bright is the Nzxt sleeved LED kit
When set to the third and brightest setting they are really bright and can be easily seen in the day, but at night is where they really sine but in my situation inside the case was dark and I could not show off my components but not anymore as this LED kit lit up the case even in direct light and gives the case a perfect look that's way better than Cold cathodes which I will never use again, plus these are very reliable compared to cold cathodes which are notorious in failing prematurely.
Also these LED kits are very inexpensive but for what they add to the case its well worth it as you can see from the pictures. I am totally in love with my gaming build and no Gaming PC is complete without a set of these, I recommend that you get the 2 meter kit unless you have a short case. In my situation I used the 1 meter with the Air 540 case which is a wide case as it is not tall and the cable was only able to do half of the case but I strategically placed it so it would light things perfectly.

Price Disclaimer
Build Quality
The sleeving on the cables is nicely done and the LED's have been working perfectly night and day as I never turn them off and they have not failed not even one. I really like the clips as they go into the case easily and the package has everything you will need for an easy installation.
I suggest if you are looking for lights for your PC especially to show off your components through that side windows thats on your case that you get a set of these Nzxt sleeved led kit to make your next or current build perfect. Please tell me what you think of the LED's and my build -do you like the way they look? share your views in the comments below.
Continue Reading we have even more Tips for you: