The Intel Core i5-4690k is not only a top of its line processor but it's also a beast at gaming and ideal for building a high performing Gaming Rig as the one that we are building with the following parts here. The thing is if you think you absolutely need an i7 processor for your next gaming rig then think again, the Intel Core i5-4690k is more than enough to handle any game that you can throw at it when paired with a great Video card and a matching motherboard. being from the 4th generation of Intel processors you know that you are getting the best and latest in Intel features that blows the previous generations out of the water hands down especially if you haven't upgraded in a while it time you take the plunge.
I haven't built a PC in a while and my last processor was from the first generations of core processors and now they are at the 4th generation so you know this is a massive leap in performance. What I am most impressed with is how efficient the new processors are at handling heat compared to the old unit.
Specifications and features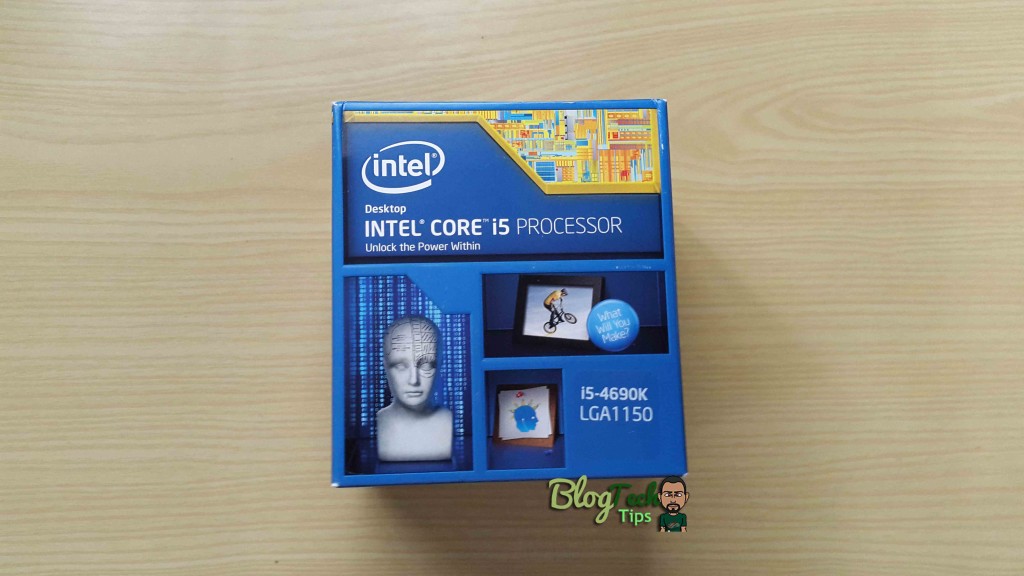 The Intel core i5-4690k comes with the following features right out of the box:
4 cores, 4 threads
Intel HD Graphics 4600 (1200 MHz)
Intel Turbo Boost Technology 2.0
Dynamic Acceleration/Turbo Boost
Supports LGA 1150 socket
6 MB Intel® Smart Cache
2 channel DDR3-1600 memory support
16 PCI Express* 3.0 lanes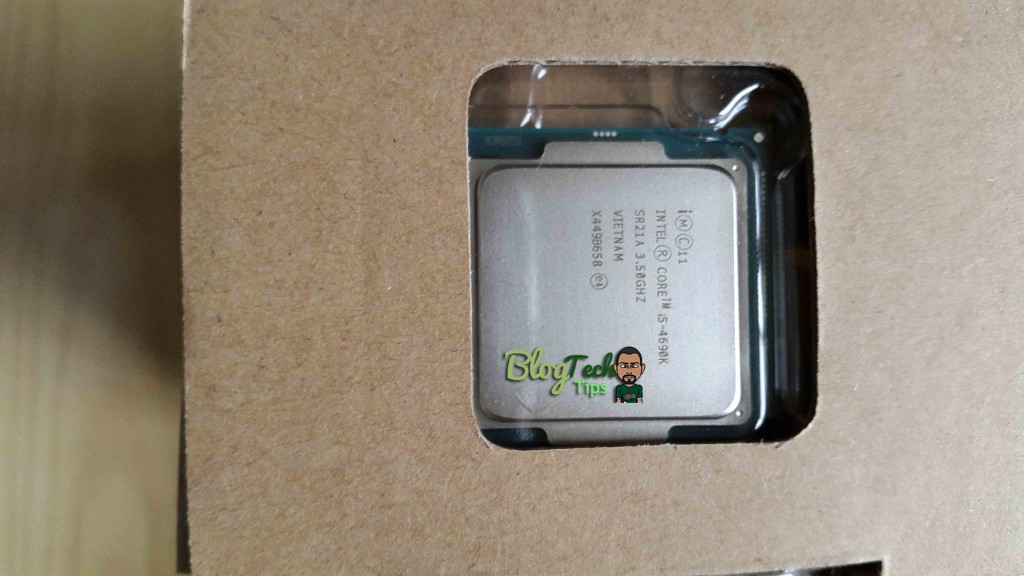 As can be seen above the Intel Core i5-4690k is a true quad-core and has 4 cores, there is also an integrated graphic aspect but we are building a Gaming Rig and we will not be using this aspect of the chip but a much better independent Graphics card from the GTX 900 series. Also the processor is able overclock itself on demand to a Max Turbo frequency of 3.9 Ghz for greater performance under some conditions. I suggest that you ditch the default heat sink provided by Intel and get a cooler such as the H55 from Corsair which gives better cooling which is ideal for overclocking along with a great case for optimum airflow.
Performance and Benchmarking of the Intel core i5-4690k
I could tell you how fast this thing is all day but it would be better to show you the overall benchmarks and make you judge for yourself. Lets start with the Cinebench R15 score: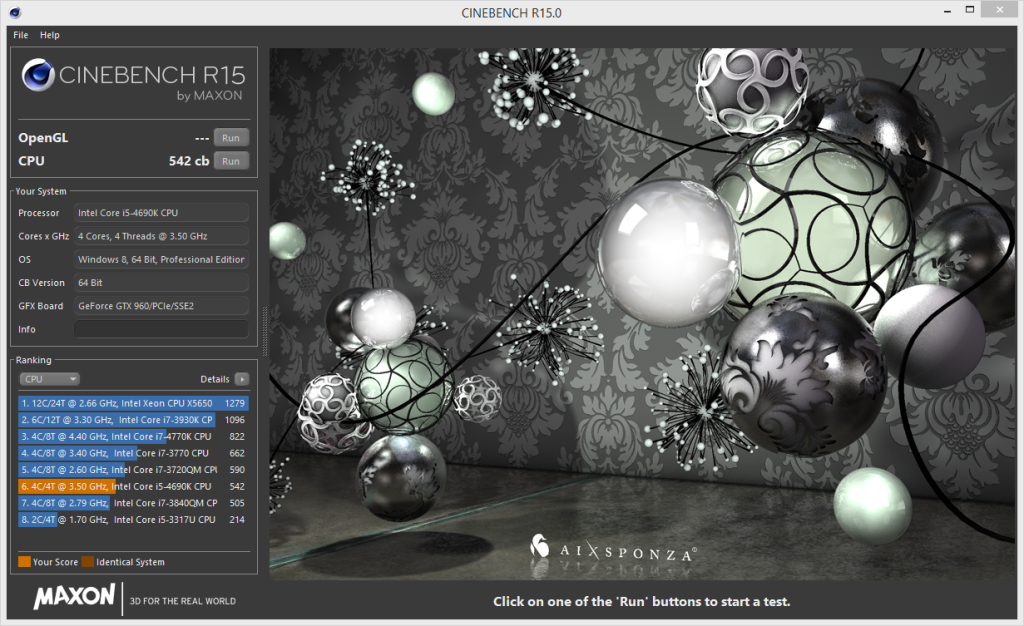 The Cinebench R15 score is a very nice 542 CB as you can see and in the lower left you can see other processors and how it matches up. Also here are the temps that I got when the CPU was idle and under load using RealTemp, please note this was with a liquid cooler installed which you can learn more about here.
Finally here are the reading from a gadget that shows the core and various specs of the processor which is nice: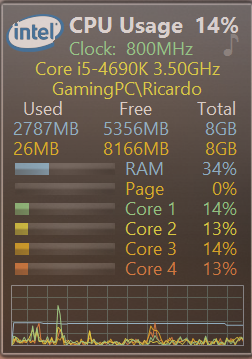 Performance as a Gaming CPU
I am more than impressed with this processor as a gaming processor, its able when paired with my GTX 960 to easily play new titles at Ultra settings no issues, games such as Far Cry 4 and others with very fluid Game play. Also video converting or encoding is very fast and I am able to do these calculations faster than my previous system all in all this has been a long-awaited upgrade and if you would like to see the Gaming build be sure to check out my next article where I will be featuring the build itself.
The processor is also very nicely priced my advise is to get this over the i7 for Gaming and put the $100+ bucks you will save into a better Graphics card and you can check the link below for the best prices on this processor and as always remember to share or leave a comment below.