Trust me you can read the heading of this article again in disbelief but every word of it is true,Epson has actually created a printer it dubs the Epson eco tank which will need an ink refill after you have purchased it in a minimum of about two (2) years, that super long lasting for you. This means big value for consumers and its a little bit strange as if you don't know the printer industries dirty little secret is that while printers under normal circumstances are cheap its the inks that manufacturers usually catch consumers on and where they often make the bulk of their money and profit.
I am sure if you have ever owned a printer it's often more economical to buy a new printer than a new set of ink as the ink cartridges can be so expensive. Now here comes the Epson eco tank printers that are a total game changer to turn the industry on its head.
What Features will you get?
The features will include:
2 years worth of ink right out of box with the starter ink Cartridges which are refillable.
The included ink can print about 4000 black and 6500 color pages
The ink is equivalent to about 20 ink cartridge packs.
Ultra low-cost replacement ink bottles  and easily refillable ink tanks.
Built-in wireless print (Epson Connect) which allows you to print from a tablets or a smartphones.
Its very hard not to be impressed with this printer if you have ever owned one and considering the crazy value we will be getting here and the printer itself has a very small foot print to save on space.
What choices and Models are available?
The line will include the:
1. Epson Expression ET-2500 Wireless Color Photo Printer with Scanner & Copier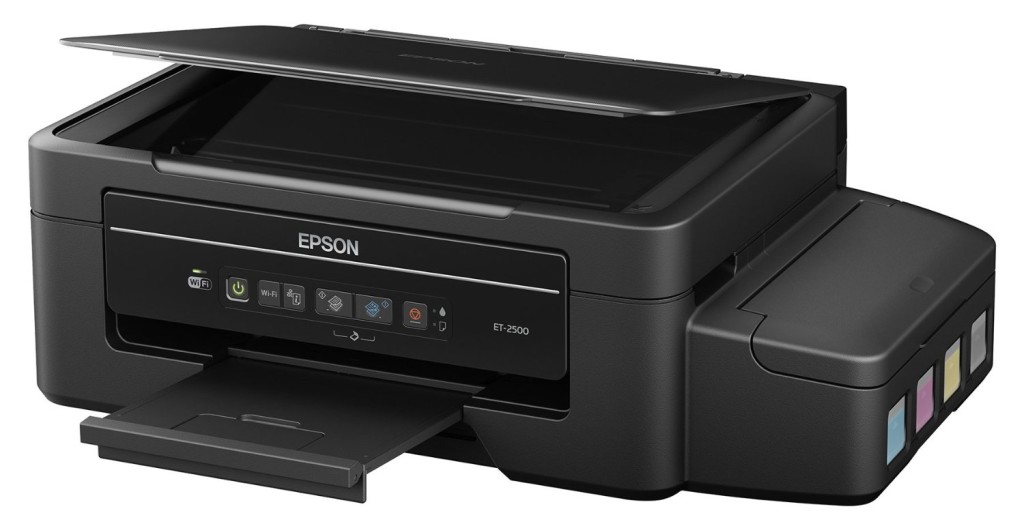 Great for home use, the family and kids can print as much as they desire without worrying about cost. The Epson Expression ET-2500 Wireless Color Photo Printer is the main model and the one referenced above and the unit that boast the best bang for a consumers buck.

2.Epson WorkForce Pro WF-R4640 EcoTank Wireless Supertank All-in-One with Scanner, Copier and Fax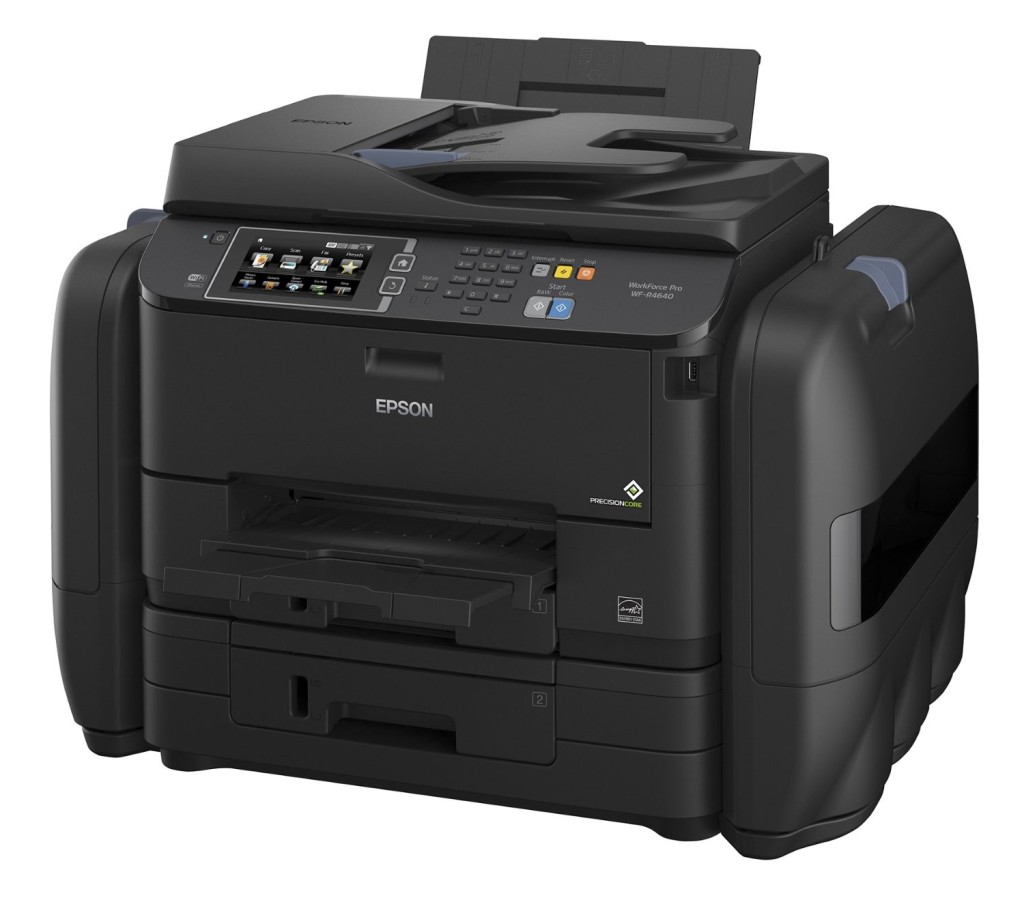 Mainly for office use and a more robust version to bring the great value, convenience and savings to the office. This particular model can print way more sheets and has features best suited for office use.

Related Articles:
A great and Affordable Brother Printer.
When and where can I get one?
The Epson eco tank line of printers will be release on August 24, 2015. and are sure to be a big hit, you can pick up yours with the links provided above at Amazon or pre-order yours right now.
Personally I think the Epson Eco tank is a great idea from Epson that will be a solid value for consumers, to think you will be getting a printer that has enough ink to last or give an average household the value of two years worth of printing in such  a package is unheard of and to think it refillable even makes things better, no other printer manufacturer will do this I guaranteed it.
Plus think of the savings this will bring to the family, I am well aware of the amount of work kids that attend school have to print on a regular basis, plus pet projects or home office work that can be costly on the family, if they invest in one of these all those problems will be a thing of the past as they can print as they like.The unit for the office will also bring similar benefits will a lost cost high yield solution that can save a business allot of money.
What did you think of the new Epson eco tank printers? are you impressed or maybe you are considering to get one soon, do share your thoughts in the comments.
Continue Reading we have even more Tips for you: