History must be repeating itself as the Xbox one is now $299 for this XBox One Black Friday Deal down from its original priced and bundled with Gears of War: Ultimate Edition Bundle which make this one sweet deal. Now I said history must be repeating itself as the PlayStation 4 which we reported on earlier was also having a similar promotion for the exact same price, I guess two can play that Game -right?. But what this means for consumers is that you can pick up either console for a steal for this Black Friday 2015.
Also this Black Friday is already turning out to be one of the Best that I have ever seen, it seems that online stores have gone crazy as we are seeing drastic cuts and price such as $597 on 4K TV sets. But with that aside lets get back to the Xbox One Black Friday Deal bundle and what you will get in this package:
Xbox One Black Friday Deal for $299
Inside this Great deal Bundle you will be getting:
A 500 GB XBox One console.
Gears of War: Ultimate Edition -Digital Download.
XBox One Black Wireless controller.
14 Day Trial XBox Live.
HDMI Cable
Early access to Gears of War 4 Beta
Access older Gears of War titles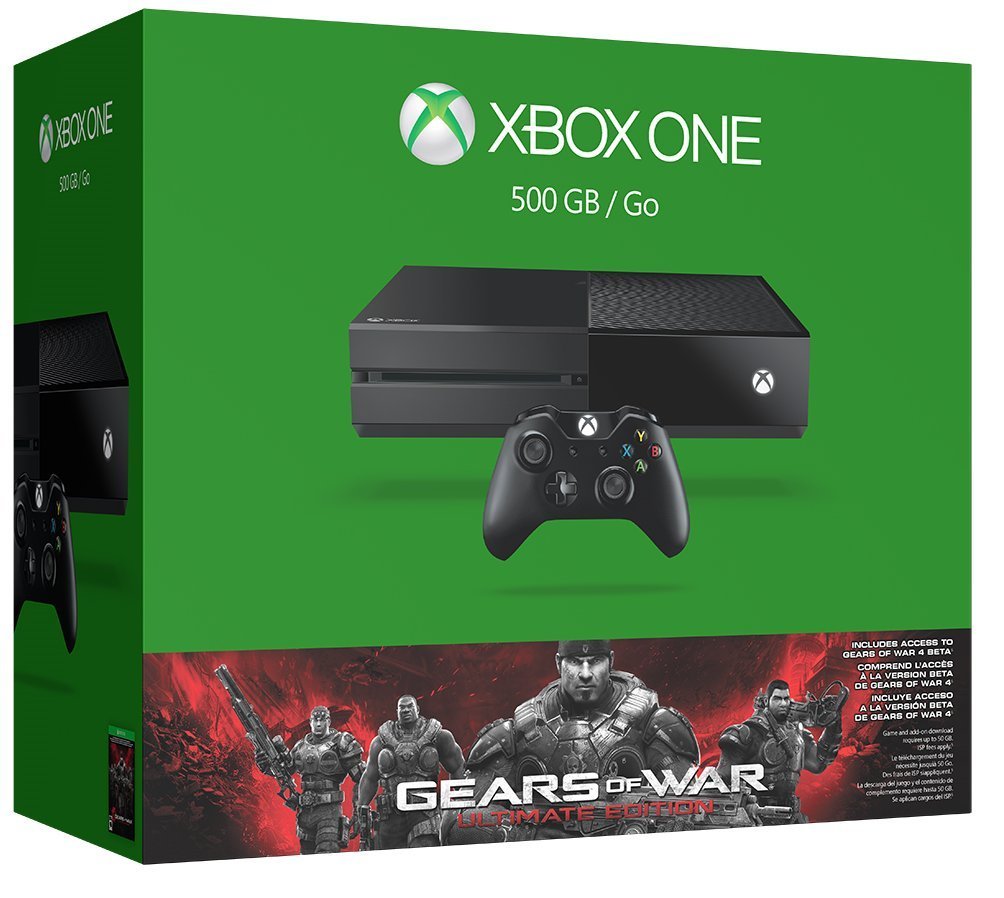 That's it basically for the Black Friday 2015 deals bundle for this console. Its almost the equivalent of the one offered by the PS4  but with a few more perks here and there. Overall its an impressive offer to get the XBox One at these prices and if this is your console of choice I would advise you to take advantage of this deal right now.
The deal on this Bundle is very Good as you will be saving quite a bit compared to the normal price plus you will also be getting the Latest Gears of War Plus early access to the upcoming Gears of War 4 and all at a very low price of $299 for Black Friday, need I say any more.
As always share this deal with a Friend especially if they are fans of the XBox One and have been waiting for a deal to arrive so that they may get the console at a very cheap price, it wont get any better than this my friend which is much cheaper than last years deal prices I assure you.
Continue Reading we have even more Tips for you: