It's another month and with that in mind we have new games to look forward to and the month of April 2016 promises some really good titles across all major platforms such as PC, PlayStation 4,Xbox One, Wii U and the Nintendo 3DS.  So if you are looking for a brand new game to purchase that promises to be really fun for the upcoming month of April then you have come to the right place as we have all the must have titles for this month that includes nothing but the best games to own.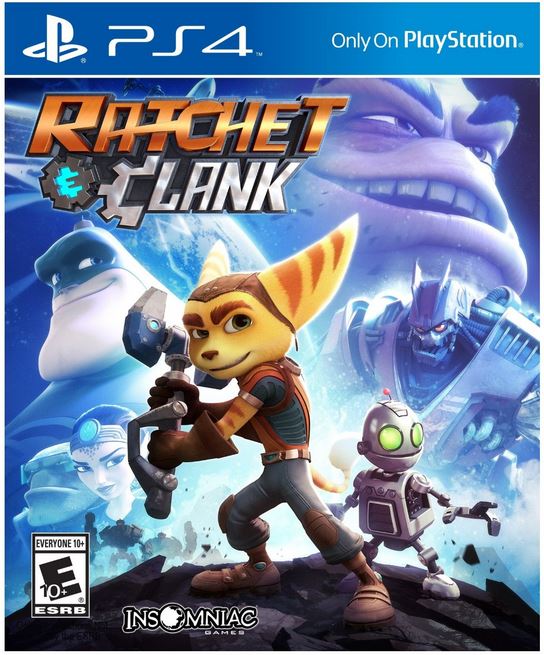 Best New Games of April 2016
1. Dirt Rally:
This title will be released for the Xbox one and the PS4 on April 5, 2016 and don't worry as you can pre-order it right now to be first in line. If you are into rally games then you know that no other rally game comes close to Dirt as you drive at very high speeds through beautiful terrain and get that well tuned car of your messy with you guessed it dirt. It has everything you could want from great graphics to addictive game play and a worth the price you will pay.
2. Ratchet & Clank
I am really excited for this one as this title is a remaking or reimagining of the classic game that most gamers have come to know and love. This is a great chance if you are new to this one to see what the fuss is about on the PS4 or even if you have played the classic version you still will need to get your hand on this bad boy for the improved graphics and nostalgia. You will have tuns of weapons,upgrades, beautiful environments and a memorable story line.Release date will be on April 12, 2016 to be precise.
3. StarFox Zero
Starfox Zero is finally releasing and this is amidst many cancellations but this month you can expect this game on April 22, 2016 for the Wii U exclusively. The game will feature classic game play for Starfox veterans in the house, you will be able to fly around in classic style for some impressive atrial battles and your ship can this time come down to the ground and transform into a mech of sorts for diversified game play.
4. Bravely Second: End Layer
If the handheld Nintendo 3DS is more your thing then check out Bravely Second End Layer, this is a followup to the very cool JRPG by the name:Bravely Default which I highly recommend that you play before playing this one. The events of the current game are set two and a half years into the future and features upgraded look and feel along with all new characters and features,release date will be on April 15, 2016.
5.Quantum Break
Was in the past a Xbox One exclusive game but it will now also be released also for the PC as well which is a great third person shooter that we have been waiting to get our hands on and we can on April 5, 2016 for the Xbox but no word yet on the release date for the PC version.
6. Dark Souls 3
In saving the best for last this month we have the release of Dark Souls 3 on April 12,2016 which will be on the PS4 and Xbox one and trust me when I say that this game needs no introduction. All I can say about this game is that it looks amazing and better than ever before with amazing graphics and epic boss battles and of course that game play difficulty that will make you pull your own hair out in frustration.
I hope you enjoyed the list of Best New Games of April 2016 and found your next game title you will be playing for the month of April, Please share the game you will be purchasing and playing for this month below in the comments and why you chose that one as I would love to know what titles my readers are into.
Continue Reading we have even more Tips for you: