Ever had a Virus on your Android device that you picked up some how that simply refused to move as all the Antivirus's that you used ended up failing to remove it. Then you will want to give Stubborn Trojan Killer a try as its made especially for those hard to remove Viruses, Trojans and other malware that other Antiviruses cannot seem to remove.
I remember recently I had a device with the sexy Virus or Porno Virus that left shortcuts on my home screen and would cause ads to pop up on my device and slow it down. All other Antiviruses would detect it but fail to remove it, worse of all it downloaded other crap unto the phone making things worse. Not even resetting the device was enough as it dug itself in good and would simply come back even after a full wipe of my device.
Whats Stubborn Trojan Killer?
If you are in a situation where you have especially nasty viruses that can't seem to be removed no matter what you try using regular Antiviruses. These Viruses are hard to get rid of as they root themselves into your phone and are notoriously difficult to get rid of and they do all types of crazy things including downloading other problematic malware.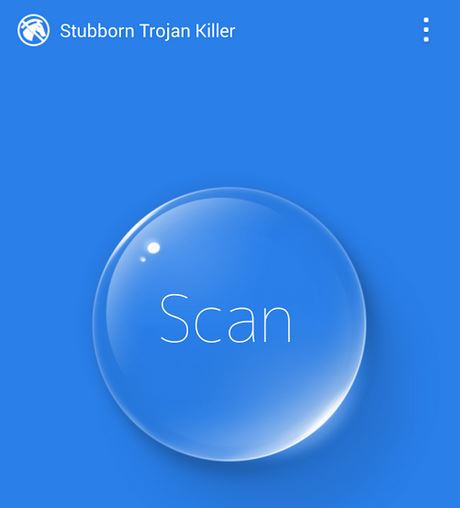 What does it get rid of:
This App will get rid of Ghost push Trojans, Stubborn Trojans, Root nik Trojan and other like them that are very hard to get rid of by normal means.
How to Install and use Stubborn Trojan Killer?
The First thing you will need to do is to root your Android phone. If your phone is already rooted then the hard part is over as Stubborn Trojan Killer will need root access to work.
Download the Antivirus Stubborn Trojan Killer here and install and run the App and do a full scan, the a pop appears on screen and asks for root access for the App allow it.
The hard part is over and it should detect most hard to remove Viruses or Trojans and clean them from your device.
I hope this app Stubborn Trojan Killer was helpful in aiding you in removing the Virus that was causing you issues please share your experience in the comments below and do share this article and check out many more cool tutorials that we have here at BlogTechTips.