Talk about bad luck the last thing you want happening to you is your Samsung Galaxy developing a faulty or broken key. When buttons fail it makes using your phone that much harder. Luckily though if you ever run into the situation here is a workaround or fix if any of your buttons do fail. So this article is a Samsung Galaxy Workaround for Faulty Volume,home,menu and back Key.
What device will this Work on?
This will work on any Samsung Galaxy especially the newer devices. This includes and is not limited to the Samsung Galaxy S7,Galaxy S6 and Note line of phones. This also extends to the Edge variants and much more.
In What situation can I use this?
If for some reason one or both of your volume keys fail this will sill work for you. If also your capacitive touch buttons such as recent apps, back do not respond to touch you can use this. It will also work for the home button and bring the notification panel down. There is even an option for the power menu you get when you tap power key.
Samsung Galaxy Workaround for Faulty Volume,home,menu and back Key
To start you will need to:
1. Go into settings and then go to accessibility.
2. Next you will want to go to Dexterity and interaction.
3. Next choose assistant Menu which should be off, simply turn it on.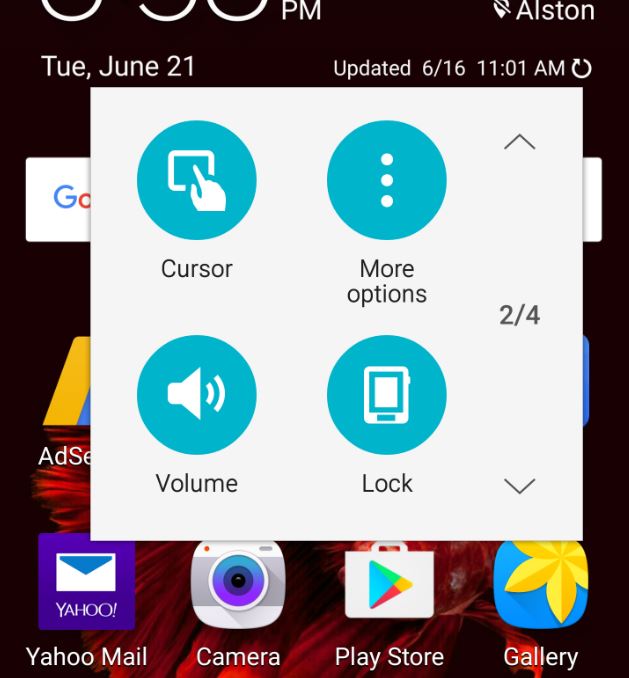 4. A icon will appear on screen floating above all menus that you can move. Simply tap it to see the options.
5. The options include: Screenshots,easy pinch zoom,Device options,menu settings and magnifier.
For volume key issues click Volume to control volume options. The Back,home and recent apps button option will perform the action of there corresponding physical button and so on.
How to Turn Assistant Menu off?
Disabling the above menu is easy all you have to do is:
1.Repeat the steps above and Turn Assistant menu off.
2. (Or) you could tap menu settings from the floating Assistant menu and be taken to the exact option and you can simply toggle the option off.
I do hope this Samsung Galaxy Workaround for Faulty Volume,home,menu and back Key worked for you. There is virtually a option in the menu for every Physical key on your phone which is great should any of them fail all you will need is simply the touch screen for your phone to function as normal.
Please do share this article and consider subscribing to the blog. As always do leave a comment below and go ahead and check out some more articles that you may like.