Today I would like to look at the Nintendo Switch Orange screen of death, ominous sounding name right? Well a few users have been reporting the Orange screen under various conditions and we would like to look at this screen a bit more and what you can do if you get it or at least understand what it is and when it occurs.Also bear in mind that the Nintendo Switch is a new device and there are bound to be issues small and large right out the gate after launch.
Lets also hope you were not among those who had the Joy con issue and did not know how to fix it as well.
What is the Orange Screen of death on the Nintendo Switch?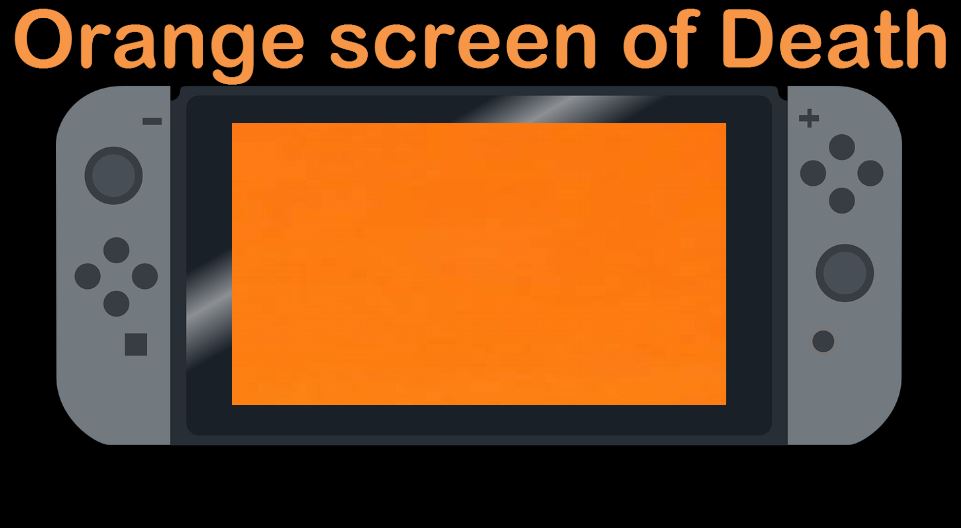 This screen often occurs when you have a slow internet connection or a busy internet connection especially when trying to connect to the Nintendo Switch e-shop. So if your connection is trying over and over to connect but can't you will encounter this screen. No need to panic as the screen will go away as soon as regular internet is restored or after connecting fails outright and you will get an error.
What to do if you get the Orange screen and it's not internet related?
Other users have reported that they have gotten the Orange screen of death and they were not attempting to connect to the e-shop and their internet connection is fine.
In these cases they noticed that the Nintendo switch was unresponsive and would not go into sleep mode or stand bye. They could play games but nothing with powering the system down, sleep or such overall system controls would work.Also the system would behave weird and they were unable to even force power it down by methods such as long pressing power as normal.After this weird behavior the screen was reported to turn Orange as well.
Do you know about the
Switch Joy Con issue
and how to fix it should it happen to you. Knowing about it is the first step to avoiding it happening to you.
How to Fix it?
It seems that in the case with the Orange screen that by allowing the battery on the switch to go dead or drain completely and having it power down,then charging it up again and that seemed to fix the problem. If you have issues with charging after this use the original charger that included or borrow a friends charger to get it charging again.
I have no clue guys if this tip will help any one but I wanted to record the information as it might help someone out in fixing an issue with their Nintendo Switch. If this was helpful please give me a clue in the comments and do share this article with someone you know that has a Nintendo switch.
Continue Reading we have even more Tips for you: