Today I would like to look at how to factory reset every china phone with Chinese Recovery for those who have an Android device that's from a Chinese manufacturer as when you enter Recovery mode you notice the device is in a Chinese language that you do not understand making it next to impossible to navigate or perform a factory reset on your device. Most users do not realize their issue as the normal Android interface of their phone is in English and when they have a problem and need to hard reset with the button combination they find the recovery in Chinese.
What can I use this Guide to do?
In this article I will show you how to navigate said menu on a china phone which recover menu is in Chinese and perform a factory reset on your device to fix various issues such as being stuck on the Android boot screen or logo, too many pattern attempts or forgotten password, stuck in a boot loop or other issues with your device.
Note that this will erase all data store directly on your phone before you proceed if it's not booting up then there is most likely no way to back up your data now and this is your only option.
What devices does this Apply to?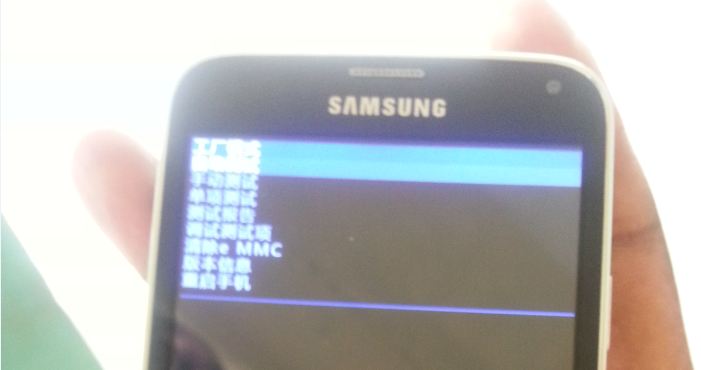 As said most users think there device is totally English or from America only to go into recovery to find the language to be Chines, this can happen in any brand of Android phone or device such as BLU or those Samsung Galaxy Clones, or phones that are manufactured in china. You can buy these phones anywhere and not think twice you only notice when you try to access recovery and notice it's not in English as most Android devices tend to be.
Video Demonstration
Watch the video below to see how its done as I show you step by step instructions on how to reset your device:
How to factory reset every china phone with Chinese Recovery?
How to Navigate the Chinese phone interface:
1. Turn off your China Phone or smartphone.
2. While its off press the volume down key, home key and power button at once and keep holding until you boot into recovery mode.
On some devices there are variations such as holding volume up instead of down and if there is no physical home button on your device leave that out while attempting the button comination.
3. It's from here that you will be seeing Factory reset mode that should be in Chinese, you are most likely scratching your head as you have no clue what all these symbols mean, read on to see what to do:
4. In the order they are given the options  read:
Factory Mode Menu
1. Manual Test
2. Individual Test
3. Test Results
4. Debug Test Options
5. Wipe eMMC
6. Version Info
7. Reboot
The menu might vary a little from device to device with the amount of options available.
5. Use the volume up and down keys to move up and down accordingly and power to select.
6. Go ahead and select the option that's really easy to spot with the Chinese writing with "eMMC" at the end that stands out or in most cases the 5th option which means: Wipe eMMC by navigating to it and tapping the power button to select.
What if my menu is a bit different?
If your menu is a bit different or you don't see the menu option clear or wipe eMMC then read this article here to see exactly what your menu options say.In your case either you are in the wrong menu or the naming of the options have been changed up a bit and the option you are looking for is under a different heading. Who knows it might be another language.
Related Articles
1. How to Factory Reset a Normal Android Phone with Recovery.
2. Too many pattern attempt Fix
It will start the wiping process so give it some time and it should wipe and reboot your device automatically.
That's it on how to factory reset every china phone with Chinese Recovery easily I hope you were successful in getting your device wiped, feel free to leave a comment or two and do check out our other articles we have much more to share.