You must have known this one was coming much like our earlier and very popular article here. Well today we will be looking at how to identify a Fake Note 7 easily or identifying a clone Samsung Galaxy note 7,also known as a China Copy. So if you are thinking of buying or have already bought a Note 7 and wondering if its fake or real then this guide should remove all doubt from your mind as it regards to if your device is real. Also you need to be extra careful as the Samsung Galaxy Note 7 is an extra expensive device and makes it ideal for some scammers to want to pass off a fake as the real deal.
Before you Buy!
If you are on websites such eBay beware of fake sellers that offers prices that are too good to be true or even over priced. Most scams happen on Ebay although there are other sources as well that could potentially send you a fake. There are legitimate phones on eBay and in order to find them only buy from trusted or top rated sellers. Otherwise buy from reputable sources such as this one hereover at Amazon.
How to identify a Fake Galaxy Note 7?
So in case you already bought the device this is how you spot a fake Galaxy Note 7 or identify that the device you are looking at is a Fake.Also bear in mind that there might be multiple fake versions and they do not subscribe to a particular standard so this is a general guide.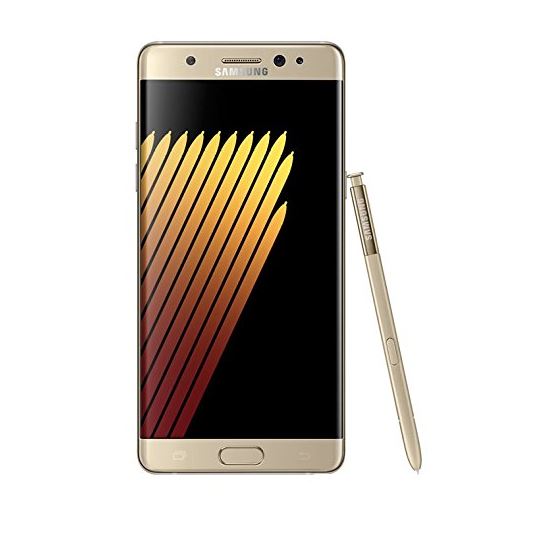 1. The build material of the Fake is usually not made of Glass especially at the back but of Plastic and of a less premium quality. Overall the build quality on close inspection is poor. Aspects like the SIM tray is usually way off as well.
2. A dead give away is the screen quality in all cases. Now the Note 7 screen is really high quality and should be one of the best out right now on any phone.You should be blown away by the high picture quality. The Fakes are made with inferior screens that are LCD's in most cases that don't look as crisp and clean.
The pixels are also very visible when held close to the eyes which should not be possible.
3. The devices are usually not as fast as the real deal and are much more inferior. Your device should be very snappy and responsive.
4. The Camera is also very poor and laggy. Also the camera quality and mega pixel will not match the high quality of Samsung cameras.
5. Another easy way to identify it is that the fakes are not water-resistant.
6. Also in the past I usually did the fingerprint scanner test which still applies here. Simply register a finger and then try unlocking with the wrong finger. The fake will act as if it scanning your finger and still unlock with any finger.
Updated for this test try out the new iris scanner. Figuring if its fake should work similarly to the fingerprint scanner. If the feature is not present this should be a fake as well.
7. You can also use this app here that I have used for a while to identify if a device is Genuine. I usually look for the read out that the phone is genuine or match the hardware info given to the original device based on my model number. Also note that this is not bullet proof as the guys that make fakes are always figuring ways to fool tools and make the fakes look legit.So use multiple methods to verify if you have fake.
I do hope you were able to avoid or identify a potential fake. It's always a good idea to give your new gadgets careful inspection. The Samsung Galaxy is a really high quality device and should be easily distinguishable from a fake once you know what you are looking for. As always please leave a comment below and do share this article and get the word out there and help a friend avoid a fake device.