There is just something magical about Legos they are some of the best toys on the market for kids today. They promote creativity and kids can create just about anything that they can imagine. This is great for a developing mind as they can express themselves by building what they want to. In today's article we are looking at the Best Lego Toys for Kids. These are some really fun toys just for kids and best of all they come in all sorts of themes and sets.
This means you can always find the perfect set for kids that themed after heir favorite kids show. They even have sets for girls as well as boys. They also make for the ultimate gift set that kids will come back to day after day for unique and varied experiences.
Best Lego Sets
1. LEGO Star Wars 75098 Assault on Hoth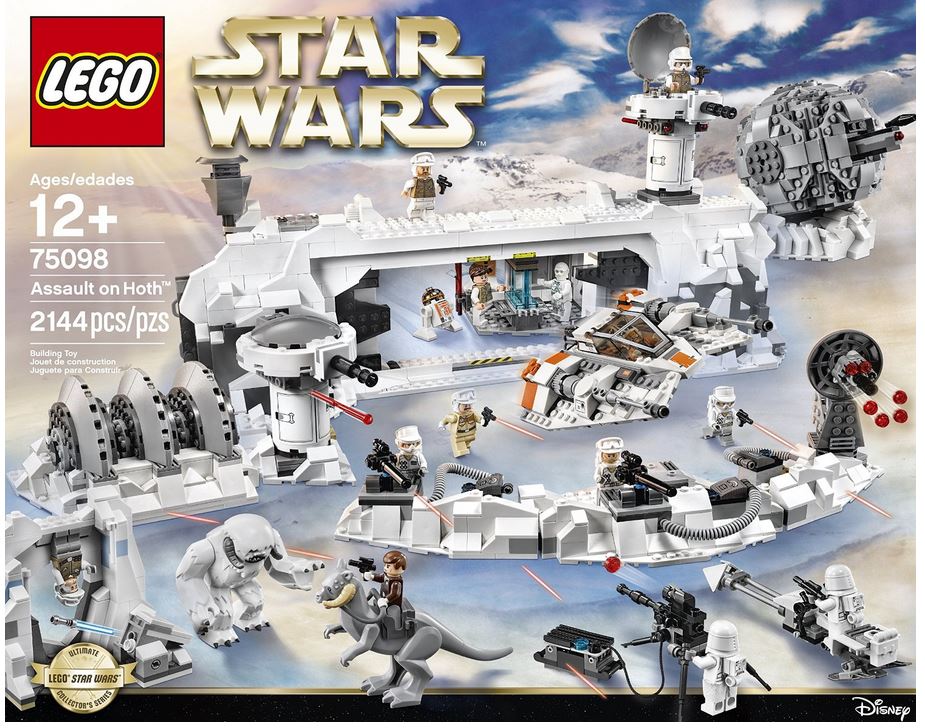 This set is for ages 12 and up. Even adult Star Wars Fans can get in on the action as well. This is a set with lost going on such as slidable doors, cranes, generator, cannon, laser. You get a total of 14 Mini figures with a variety of weapons. Among these figures are notable ones such as Luke, Han solo and others like rebel troopers.
There will never be a dull moment with this set as there is so much going on. Kids can have fun with their friends and siblings as they reenact the classic battle and control the outcome.

2.LEGO Minecraft The Jungle Tree House 21125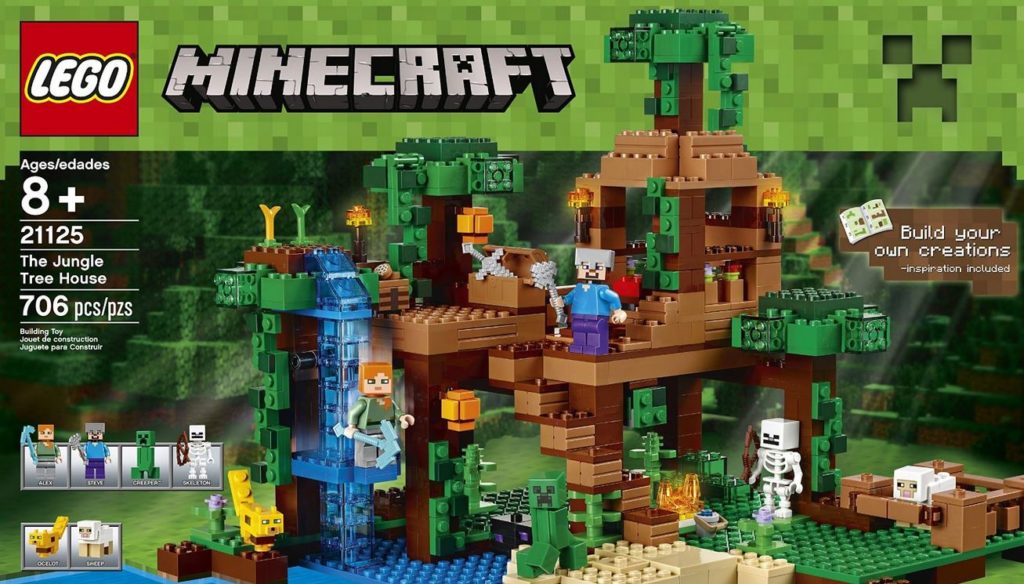 Another of my favorite sets in Lego is the Minecraft set seen here. You can get every kid will have a Minecraft toy on their list of toys they want for this Holiday or as a gift. what makes this set great is how well thought out and interactive it is, so kids will have many opportunities to really enjoy themselves and explore this set. You have creepers, floor traps, removable panels to see deeper into the set and you have a variety of Minecraft tools that you are accustomed to from the Game. So kids will always feel right at home as they play. You will get the characters: Steve, Alex and Creeper. There are also skeleton,ocelot and a sheep to really spice things up.

3.LEGO Jurassic World Raptor Rampage 75917 Building Kit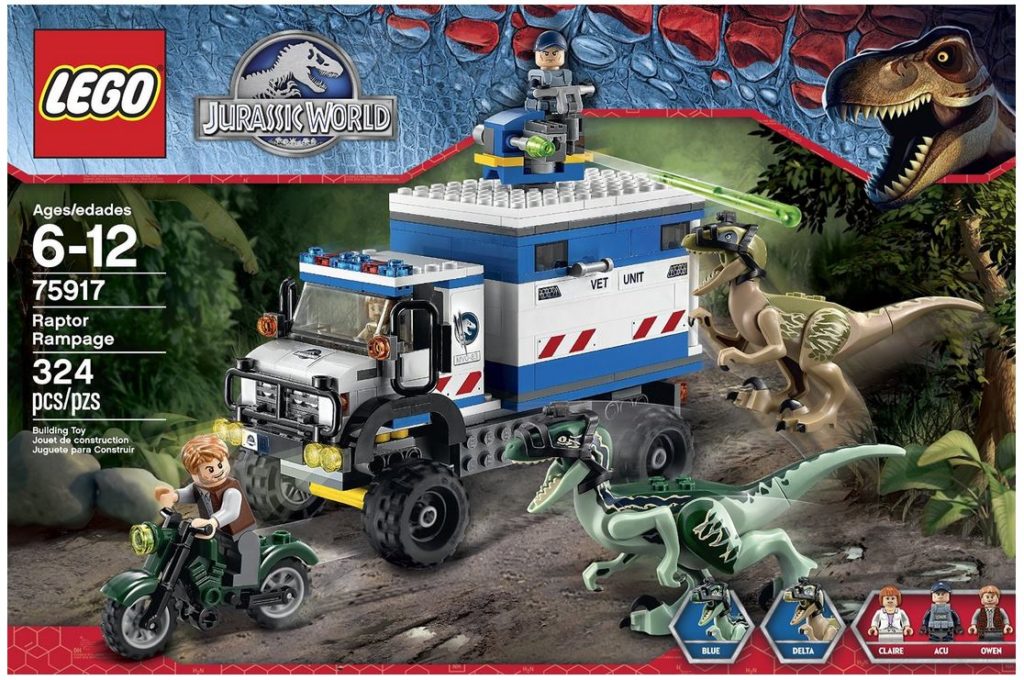 If you and the kids enjoyed the Jurassic world movie then they are going to love this set that they can use to relive the coolest moments of the movie. They will have access to a mobile truck for research, a shooter on the roof and best of all you will have Owen's bike to really have some fun with to have fun with the Dinosaurs. This is one of the most exciting Jurassic park sets to date that you kids will love as gifts.

4. LEGO Scooby-Doo 75903 Haunted Lighthouse Building Kit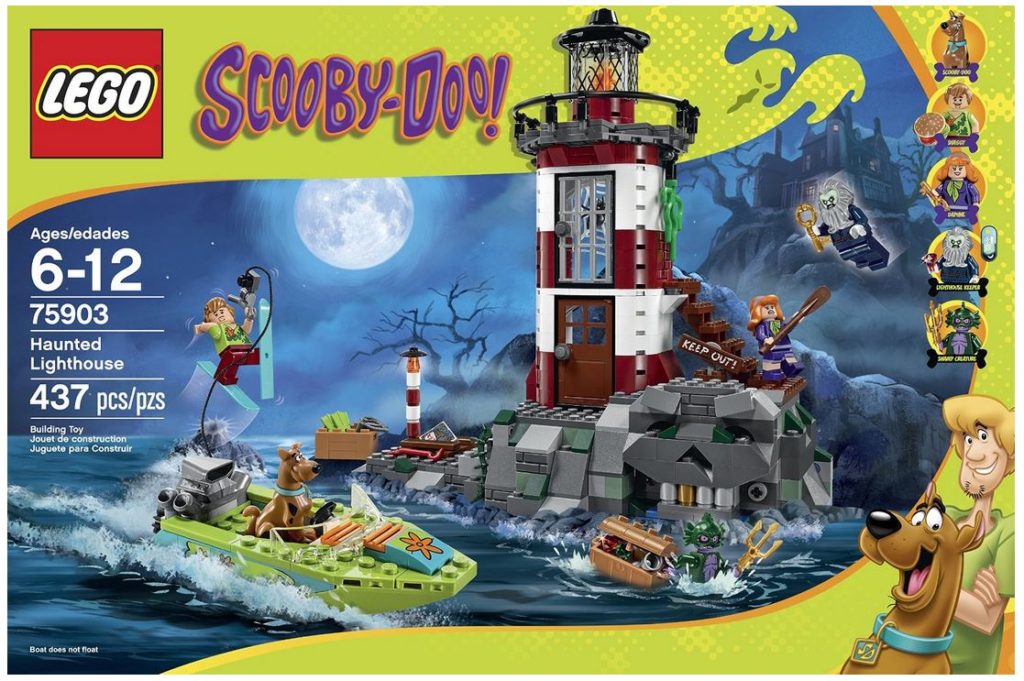 You can hardly ever go wrong with a Scooby-Doo set. The kit is a full-fledged Haunted Lighthouse building kit with Swamp monsters, Shaggy that's equipped with water Ski, speedboat and other cool mystery items and features for you to explore and discover on your own. It will be up to you and the gang to locate the hidden treasure chest in the basement.

5.LEGO Disney Princess Elsa's Sparkling Ice Castle 41062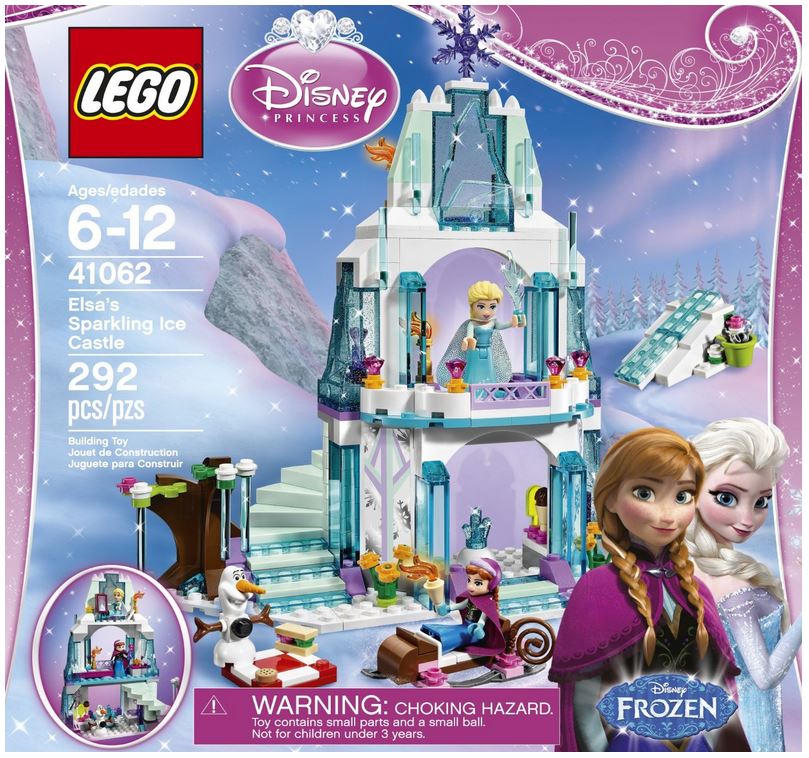 So for the last on our list we have not forgotten about the girls and so I present the Princess Elsa's sparkling Ice Castle. The set features the castle with a variety of things from the show which includes: A secret staircase, Ice cream bar,ice hill and a variety of accessories and extras for the Elsa and her sister. This set is ideal for your little Princess that loves the now Disney classic and they can cherish this set forever.
I do hope you enjoyed my list of Lego toys for kids, what was your favorite set? Please let me know below in the comments and do share this article with a friend or two.
Continue Reading we have even more Tips for you: