Okay Guys for today I will be showing you how to hard reset the Oukitel U7 Plus or any other Oukitel brand of phone. These phones were made in China it seems and they have a different type of recovery that's in Chinese. If English is your primary language you may be trying to reset one of their phones but you find that it's not so easy as the language of the recovery menu is different from what you are accustomed to in a normal Android recovery.
It's so different that you will not be able to guess what the options mean and you will need to have the menu translated so you can reset your device or navigate the menu of your device. So read on to find out how to do this.
Why Hard reset your Oukitel U7 Plus?
There are a number of reasons you may want to reset your device they include: You become stuck on the boot screen, device has become very slow, device is developing constant errors, you got infected with a nasty virus. Whatever may be the reason sometimes a clean reset is necessary to have your phone working smoothly again. DO note this will erase all data from your phone.
What devices does this apply to?
This method will work for the Oukitel U7 Plus and any other Oukitel phone with a similar menu. SO if you have one of these devices go ahead and try this on your device.
How to Hard reset your device?
Follow the instructions below to hard reset your device:
1. Power down the phone.
2. While the phone is off Hold Power and volume down at the same time for the Oukitel U7 Plus. If you have another device with a physical home button then press it as well.
3. Your phone will boot into a special mode as seen below.It sometimes takes several tries to get into the menu just be patient and use the button combination without letting go.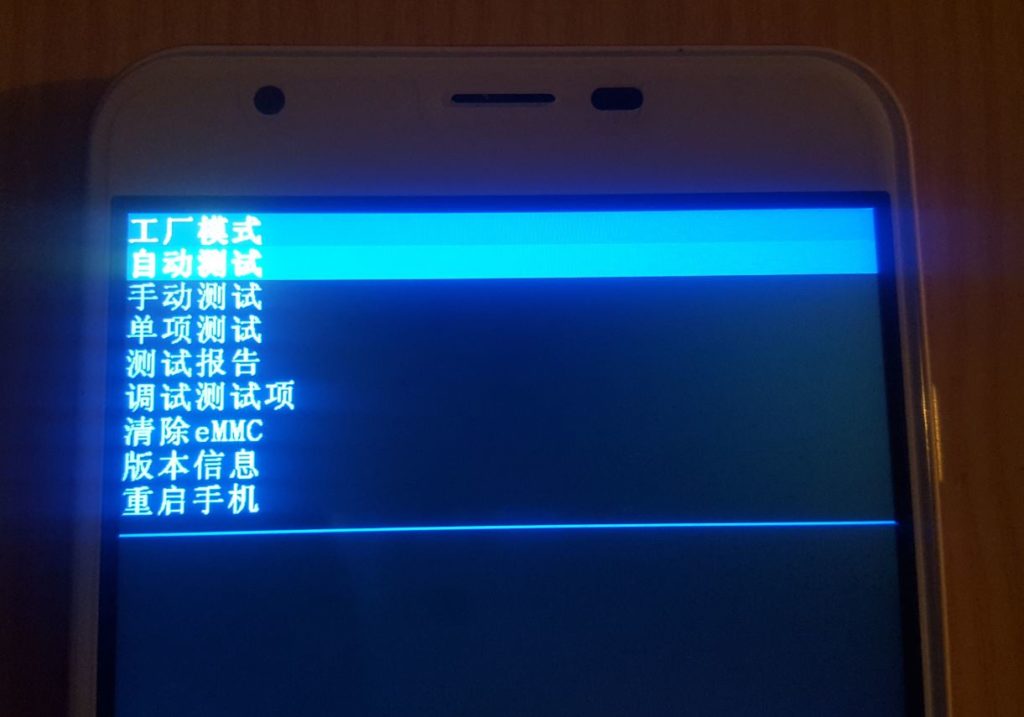 4. The menu options are in Chinese and read:
Factory Mode
1.Auto Test
2.Manual Test
3.Single Test
4.Test Report
5.Debug Test Item
6.Clear eMMC
7.Version Information
8.Restart Phone
5. To wipe your device you will need to select the 6th option of Clear eMMC. Use volume up and down to navigate and power to select. Once chosen the device will auto wipe after a few seconds and your phone will auto restart.You will go through setup again as when you first removed the phone from its box new. All data on the phone will be wiped clean. Also do note it does take a little bit longer to boot up after a wipe so give it a few minutes to do its thing.
Also if your menu is a bit different don't worry Read this article here on how to translate what you see. I do hope you found this tutorial useful. If you did please leave a comment below and share this article on social media. It's always great to hear from you my readers. also do check out a few more article we have a bunch of them.