This is so exciting that I just have to share these crazy deals with everyone I know. Gear Best that's know for great deals especially in Tech Gadgets has lost their minds and is having an insane promotion. This promotion is called their:11.11 big promotion. It's so catchy but what really will peak your interest is the deals that will be offered for this special promotion. They have all sorts of Gadgets at that prices have been drastically slashed and reduced for new and old customers. Especially for 3D printers that offer some of the best deals I haven seen in a while.
The 11.11 promotion starts now and will end on November 11 as the name implies, so now is the time to get in on these insane deals. You can find some of my best picks below in 3D printers and more just for you.Do remember to check out each listing to learn more about each offer that is listed.
Must see Deals in 3D Printers
1. A8 Desktop 3D Printer Prusa i3 DIY Kit
Ever wish you could 3D print anything you could imagine? well now you can with this A8 Desktop 3D printer.It has a simplistic design and easy to operate set it up and watch as it builds your 3D printed object up layer by layer. The best thing about this printer is its price which was $211.65 and is now $155.99 for the 11.11 promotion if you can believe it.Its the perfect time to invest in a 3D printer at these low end prices, you will not find it better anywhere.
The whole unit arrives disassembled and you will have to put it together which is part of the fun of owning a 3D printer. The kit has everything you need to assemble and to start printing. This printer is also not loud as some models and is very easy to operate making it one steal of a deal that you must check out.
Price $155.99 (original price is :$211.65)
Buy it here: https://goo.gl/o8OFlc
2.Acrylic 3DCSTAR P802-MHS 3D Printer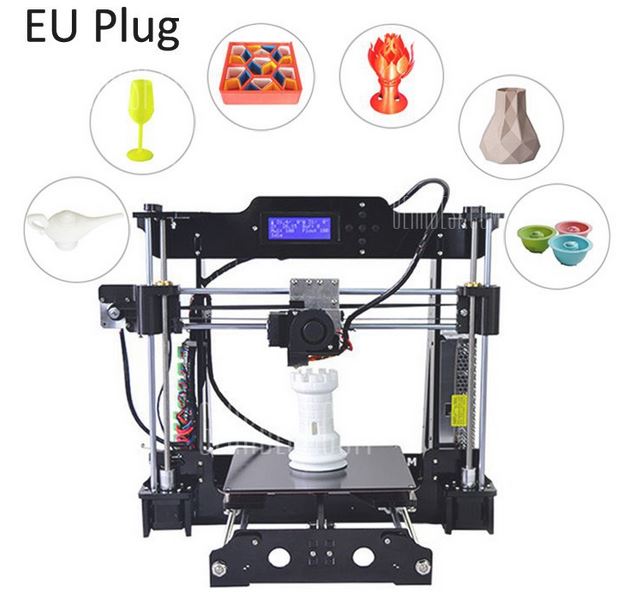 Next up we have the Acrylic 3DCSTAR P802-MHS 3D Printer which is one of my favorites as you can make your creativity really shine through and create various 3D printed creations for use around the house including vases, cups and much more. You can watch as the printer sculpts your item that you designed and bring it to life before your very eyes.
This model supports off-line printing which is great if you want to print something without a computer which is one of the most attractive features that makes this unit really apealing. It even has a cooling fan to assist with the rapid cooling of your creations to make sure they are set much faster than normal. It's also very durable and built from solid material which will ensure it will last a very long time. If you wanted to explore the world of 3D printing now is the time at these really low prices.
Price $157.99 (original price is :$206.06)
Buy it here: https://goo.gl/3zkVQp
3.Tronxy X3 Desktop High Accuracy LCD Screen 3D Printer Kit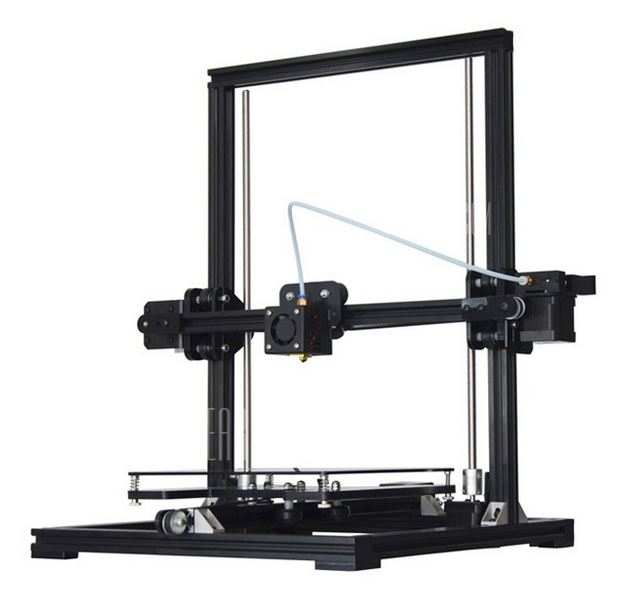 The Tronxy X3 Desktop High Accuracy LCD Screen 3D Printer Kit offers a cool new design that's really innovative.  This is a very stable and high precision device and can support printing from SD cards or USB. You can print various designed objects that include: cups, Toy cars, rings and other accessories, models and much more. You will only be limited by your imagination.
This thing is super flexible and supports over 11 printing materials that includes: ABS,PLA,PHA,PETG,TPU,HIPS,WOOD and much more. This makes this unit a great buy as you can use various material or whats available to you to print your objects. These models can also have very intricate designs as well that are very eye-catching.
Price $197.99 (original price is :$240.86)
Buy it here: https://goo.gl/31eDWS
4.Anet A2 Plus Aluminum Metal 3D DIY Printer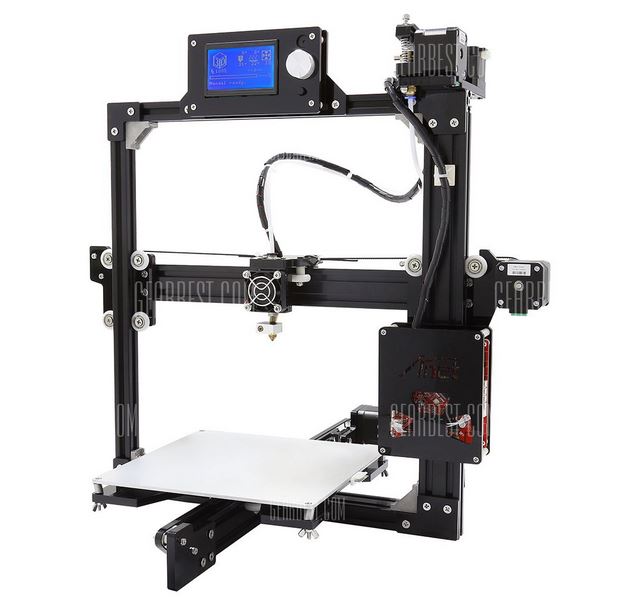 Next up we have the Anet A2 Plus Aluminum Metal 3D DIY Printer and as the name suggest its made from Aluminum that's gives it a unique look and feel. This model supports the following printing materials: ABS,PLA,HIPS and more. It has automatic model generation support and can easily operate in conjunctions with Mac or Windows computers.
Don't want to use a computer? no problem this model can handle being operate without a computer. It has a print speed of 30 – 100mm/s so you can print works of art,models and much more.
Price $186.99 (original price is :$208.26)
Buy it here: https://goo.gl/f6gyyK
5. Anet A6 3D Desktop Printer Kit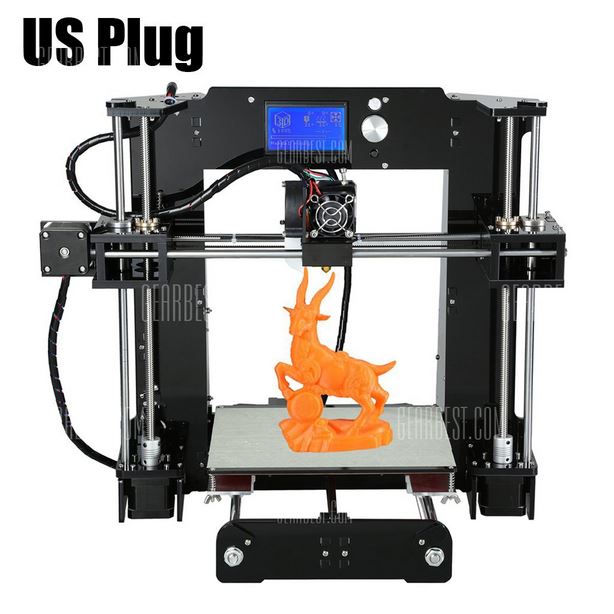 Finally we have the Anet A6 3D Desktop Printer Kit which has a convenient LCD display and keypad for easy usage. This model supports TF card off-line printing for when there is no computer present.
This model supports the following printing material: ABS,PLA and HIPS. It's very stable and its easy to assemble out of the box. This kit is perfect for beginners as it walks you through the process and shows you how to use a 3D printer for the first time. With this unit you will be printing like an expert in no time flat. This printer is made of Acrylic and weighs 9.000 kg.
Price $199.99 (original price is :$207.58)
Buy it here: https://goo.gl/DlntZT
Other Cool 11.11 big promotion deals
So as promised other than 3D printers we have some other great offers that have been chosen just for you that I suggest that you check out right now on Gear Best for the promotion that's going on:
1. Original Xiaomi Mi Band 2 Heart Rate Monitor Smart Wristband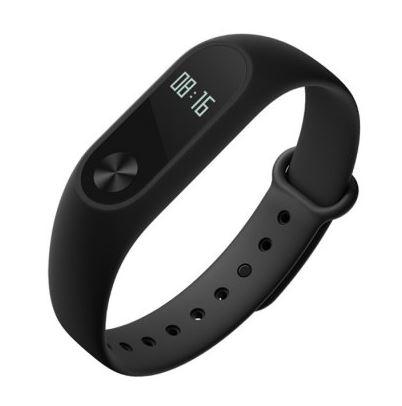 I own one of these smart wristbands and let me tell you they are really cool. You can track your activity and overall health with precision accuracy and sync the data to your smartphone. You can even nudge yourself to keep active if you have been staying still for too long. On top of all that it tells the time and can track your sleep, its everything you could ever want in a fitness tracker and more. The special price seen below is an extra special deal for new buyers.
Price: $19.59 (Original price is: $44.21)
Buy it here: Click here
2. Xiaomi Air 12 Laptop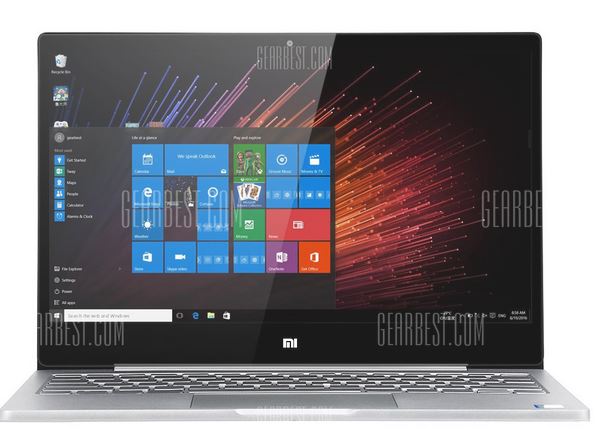 For any customer who is looking for a great deal we have the Xiaomi Air 12 Laptop. This is a Laptop with a simple yet catchy design that has a full metal body and comes with Windows 10 out the box. The screen is a IPS display with a Intel Core m3-6Y30 Dual Core processor. It has a 128 GB SSD for very fast performance and 4 GB of RAM. You also get a variety of other connectivity features. The best thing though is the special price that's currently on offer.
Price: $509.99 (Original price is $10598.06)
Buy it here: Click here
Still not satisfied with the best 11.11 big promotion deals from Gear Best? Well then you can find even more great deals on the promotion page by clicking here. Also leave your thoughts below on our top picks of 3D printers and deals. Also share this article on social media with a friend and do show Gear Best some love.