The Crazybaby Nano 1S True Wireless Earbuds is a solid pair of wireless headphones in the truest sense of the term. There are no wires or dongles between the headsets as some other devices that exist in the market.
They are super small and compact and fit in the ears perfectly. Other Wireless headphones should watch out as the Crazybaby Nano 1s team has done a marvelous job with this product.
What to expect on Opening the Box?
Inside the meticulously packaged box that reminiscent of a Apple device packaging you will find :
1.The Nano 1s True Wireless headphones
2.Silicone Ear tips in small, medium and large.
3.Charging Capsule or case.
4.USB-C to USB charging cable.
Also everything is presented really well and one can see that much love and attention was placed into the product.
Crazybaby Nano 1S
The charging case on the Crazybaby Nano 1S was a really nice touch as it acts as both a storage unit and a power bank of sorts to charge the headphones two additional times.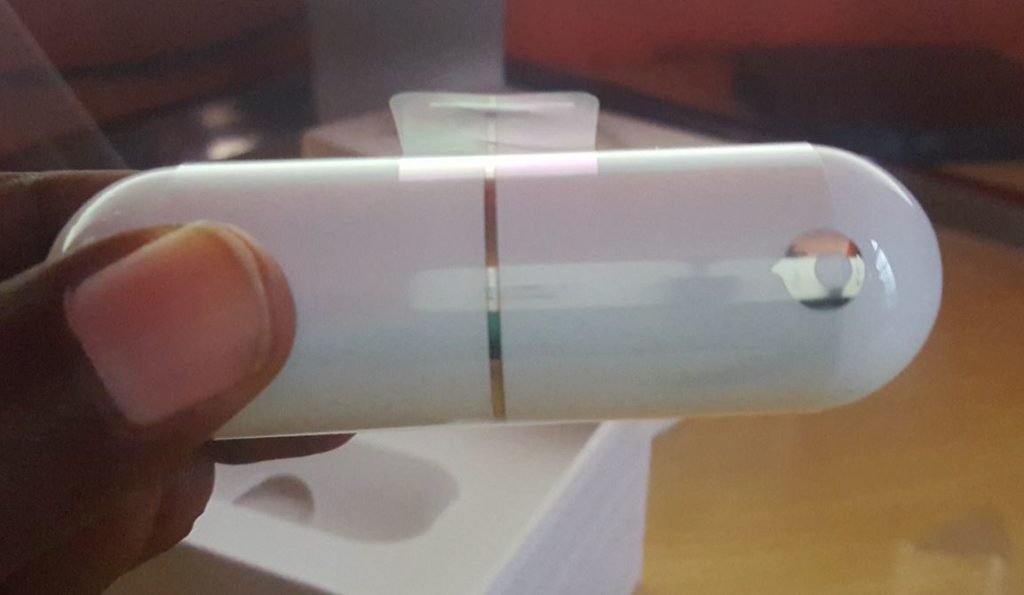 The Crazybaby Nano 1S case has a charge indicator and the Headphones themselves also has an additional charge indicator. It looks really cool when you open the case and see the entire thing light up.
The headset can provide 5 hours of playback on a full charge and with the additional two charges you can get 15 hours total. Under real world conditions the battery life does hold up to the claim for the most part.
The APP
The Wireless headphones actually has an app but getting it is optional. It allows you to control and customize the taps on the headphones to skip, play and answer calls.
You can also play music directly from the app which is also optional as your regular music player should work just fine. So only check the app out if you want to customize your device a little more otherwise skip it.
Also once you pair the app to your phone it will be good in reconnecting to the Wireless headphones easily each time you need to use them. Trust me you will be using them over and over again.
Performance and Range
Pairing of the Crazybaby Nano 1S was easy, simply turn them on which happens as they exit the case and find and bind them to your iPhone or Android phone and you are done.
Sound Quality is really good and they are so comfortable in the ear that you may forget that they are there in share exuberance of the feeling you feel that no ugly dongle or extra protrusion extends from these.

You can have your phone in room and move anywhere in the vicinity. You can even move one room over before getting intemperance from solid walls. This in my book is solid Bluetooth 5.0 performance coupled with crystal clear audio.
The only small complaint I have is with the opening and closing of the case.It opens easily enough and snaps into place but I do feel as if I will break sometimes. This may just be me though.
I do wish it would have had a solid feeling closing and opening, but as long as it does not break I should have no issues.
IPX4 allows it to makes it water and sweat proof so you can exercise in these without worry.Don't submerge them though in water as that's a bad idea, regular accidental splashes should do nothing though.
Video Review:
Watch this video for the full review.
Audio Quality
Now the main reason for purchasing a Crazybaby Nano 1S would be audio Quality especially from popular categories of music you will be listening to.
I gave these the full run and they dynamically handled some of my best tunes. You know the one that really take you those places that energies you taking you to the next level.
The headphones really mad the difference as I had less ear fatigue allowing me to wear them for much longer. I was in one instance able to enjoy solid bass for a headphone and then switch to really relaxing music.
All of which the Headphones handled dynamically. I could easily fall asleep with these headphones in my ear as they are that comfortable.Voices came across very clear too.
Buy Yours Now:
You can buy yours below in the link.
Why Buy these?
1.Innovative and modern design with small footprint.
2.Super comfortable with less Ear fatigue.
3.Looks really Good.
4.Superb battery life especially with case.
5.Lots of color options and features such as waterproofing.
6. Easy to setup and use.
7.Great packaging.

Why You may Skip This?
1.The price is high but you do more than what you pay for. But for some this may be a point to highlight.
2.Wish the case opening and closing was more solid.
Conclusion on this Product:
Overall I can that the Crazybaby Nano 1S was well thought out, this level of detail is from a company that loves their product and have decided to bring to market a really solid product customers can enjoy.
I would easily pay the price for this product as I can see the love in the product. If you have seen any other wireless Headphones before you will see that they have large attached appendages and this really messes with the comfort.
The Crazybaby Nano 1S does not have this problem and you can trust that this device is worth it. So be sure to purchase yours. I highly recommend these truly wireless headphones and give it full marks as a must buy device.