Out right now on Nintendo 3DS is Pokemon Sun and Moon which was officially released in the US on November 18,2016. In this adventure you enter the world of Pokemon where you must battle and train Pokemon in one of the most beautiful locations ever to be seen in the Pokemon Games called Alola. The game features all new Pokemon and game mechanics for old and new fans to enjoy alike.
The region also features a new professor called KuKui and the adventure takes place on four (4) islands. You will be starting off with the classic three (3) starters that are of the elemental type of fire,water and Plant type. The game is totally 3D and is unlike any other Pokemon Game before it. The starters are: Rowlet a Grass flying type,Litten a Fire type and finally Popplio a water type. The launch date of November 18 also coincides with the Japanese release date. For those in Europe you guys will have to wait until November 23,2016 before getting your hands on this game.So that's a whole extra week for those in Europe who may want to quench their Pokemon fever.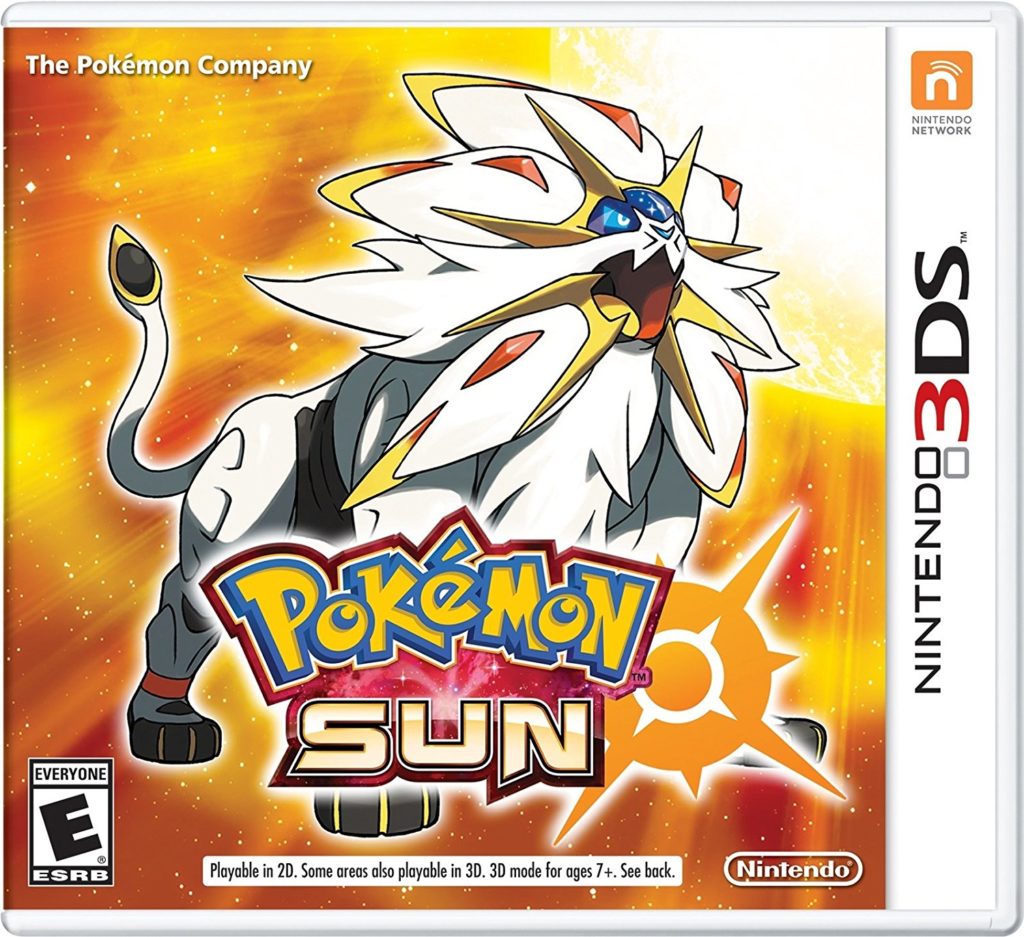 Two Version to Choose from
Players will have to choose between Pokemon Sun and Pokemon Moon. As the names suggest Pokemon Sun takes place during the day and Pokemon Moon takes place at night. The time difference allows for variations in things that will happen in the game as well as types of Pokemon that will appear. Each game also includes two different legendary Pokemon that representative of their various versions of the game.
The Alola region also looks very Hawaiian in its design. The game looks cooler than it has ever done in past editions with the emphasis on being totally 3D. This is really looking to be a very exciting game that's well worth it to pick up if you are a long time Pokemon fan. It can also be a great opportunity for smaller kids which makes this the ideal gift to get them right now.
Where to buy
You can get Pokemon Sun and moon right here. You can also get a special themed Nintendo 3DS if you don't already have one.
Why get this?
Its Pokemon you don't need another reason.
Solid Game play.
Offers hours of fun.
Great new and old Pokemon to collect.
All new Game mechanics.
So guys if you have been a long time fan of Pokemon then the new Pokemon Sun and moon offers a lot of eye candy and an all new story you should definitely get lost in. Please share your thoughts below along with sharing this article on social media with friends.