I wanted to wait a bit until the dust settled before writing this article. Now that the idea has sunk in and I have though through it I think its due time I wrote my article on the topic of: Amazon Changes Affiliates Commission Rates and what it could mean for the future of the program and Amazon Associates in general. If you are reading this you probably already know what the program is and you have a vested interest in it.It seems the good old days of very high commission rates is over.
Amazon seems to have changed up the game a bit and now with the new rates things are not as awesome as they once were. Heck I still remember some years ago I got my first Cheque from Amazon. I am sure some of my readers can relate as beside Adsense, Amazon is one of the best ways to earn income from your online content. Heck many readers started with Amazon and made their first dollar online through them as well.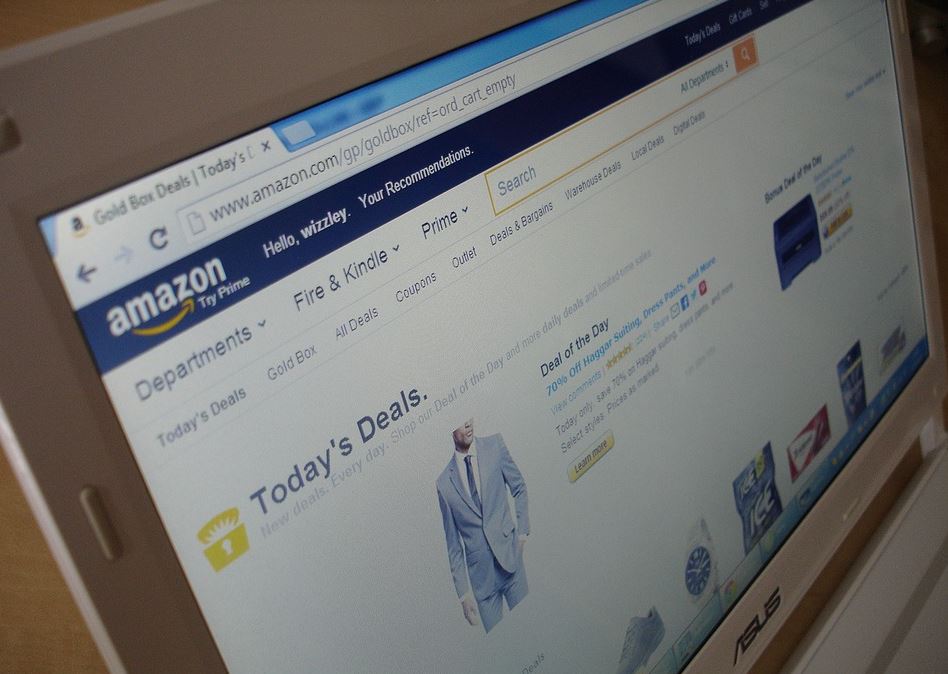 The New Rates
We were first told about the impending changes which would take effect on March 1st through a sudden email and I am sure most Amazon Associates either missed the email or though it was a typical policy change. The first thing I noticed that was taken away from the Amazon associates repots interface was the tiered commissions that would give a percentage boost based on the amount of items shipped within a month.
Heck most experienced associates know that in order to really make good money in the past you had to not only sell high ticket items but also smaller items that were bought in bulk or so that you could get to a higher commission tier. All that is now gone.,also now all categories have a capped commission percentage that has been lowered for most and a few have been increased. See the full list below: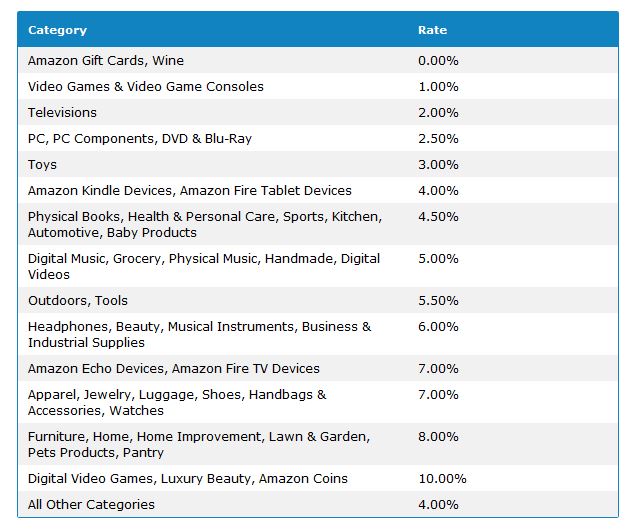 Now trust me when I say that these changes will shake things up big time for most if not all Affiliates.
What do these changes mean for me?
Well the changes in general mean that every one will have to change their strategies as it relates to Amazon. They have been really good to Associates especially if you can drive the traffic to Amazon that converts. Things now have become much harder for the most part but not impossible. If you majorly promote items such as : Lawn and Garden items,Pet Products, Digital Video Games, Luxury Beauty Items and more.. things have gotten allot better.But for other items such as Gift Cards and Wine-no commission will be given. Video Games and consoles have been hard hit with a 1% cap and you get the general idea.
Now based on experience everyone will be affected in some way as even if you promote a Good category before the changes and you are now getting a higher commission Amazon shoppers tend to buy multiple items which fall into different categories so the new rates trickles down to every one in one way or the other.
Should I close down shop?
Many Bloggers are thinking should they close shop and look somewhere else? Not necessarily after all Amazon still has some of the best rates around and they do still give commissions on any item bough through your link which is really generous. Some members have sworn off the program but It would be smart to still hang around even if you experience a  50% or 25% drop in commission from your norm which I see as been the case easily across the board.If you are new to the program this will hardly affect you in any way as you are just starting out.
I think its time that associates go back to the drawing board and reevaluate their strategy. After all Amazon offers other programs such as the Amazon CPM program which is not bad. I just think that like any online program Associates need to diversify their online income so they do not depend on any one source and have multiple streams of income coming in from their efforts. This is not the last change to come good or bad and we all need to keep on our toes as the internet is an ever changing landscape.
Your views on this Matter
I have all but outlined my views on the Amazon associates rate change above as it's a chilling blow but not the end of the world and we need to find means of adjusting. So how were you affected by these changes? Are you happy or sad? who knows may you are one of the lucky ones that ended up on the positive side of these changes. I would love to know what you guys think, so please leave a comment below and share your experience and thoughts on these latest changes.
Save
Save
Continue Reading we have even more Tips for you: