If you are thinking Projector Technology has not changed in forever then think again as you have not obviously met the GooDee 130 inch Portable LED Home Theater Projector. Not only is this thing affordable coming in at under $100 US dollars but its able to project a full 130 inch screen in full color that's High definition quality and this projector is actually putting out 1000 Lumen of brightness. So if you are looking for something cheap and effective I suggest that you take a look at this device.
GooDee Portable LED Home Theater Projector
I got the nice black version as you can see from the pictures and the first thing that I liked about it was how light it was out the box. The casing was of plastic and it had a brushed plastic finish which was nice as it was not a fingerprint magnet as some other device finishes. Also once powered up it did not produce a tun of noise or heat as some other older projectors I am accustomed to using. This thing is also very energy efficient. It basically out classes the traditional projector in every way.
Multiple Inputs
Another thing I like is the variety of inputs which include: HDMI, VGA, Audio and Video inputs jacks, Headphone, USB, Memory card slot. You also get a remote with all controls and the controls are also on the top of the device. You can control focus with adjusters at the side.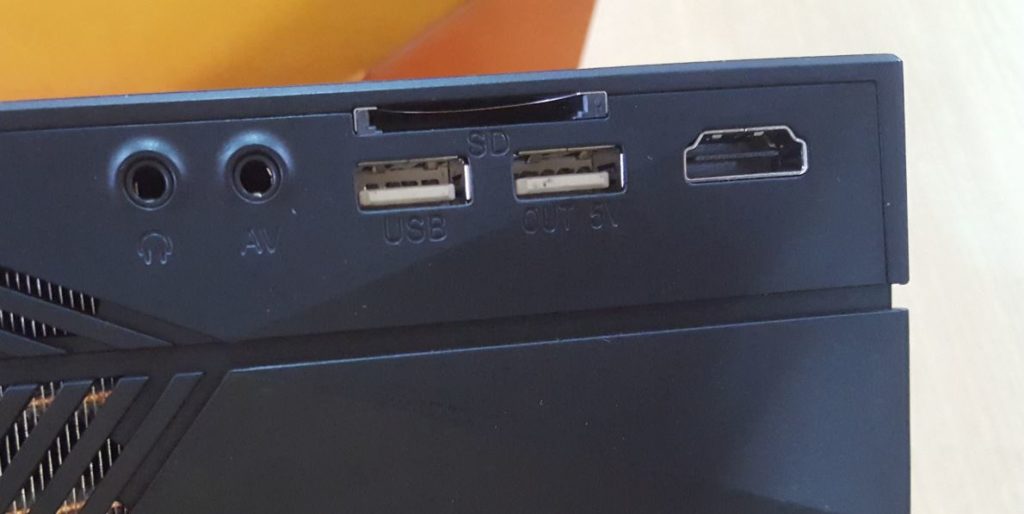 My Thoughts on this device: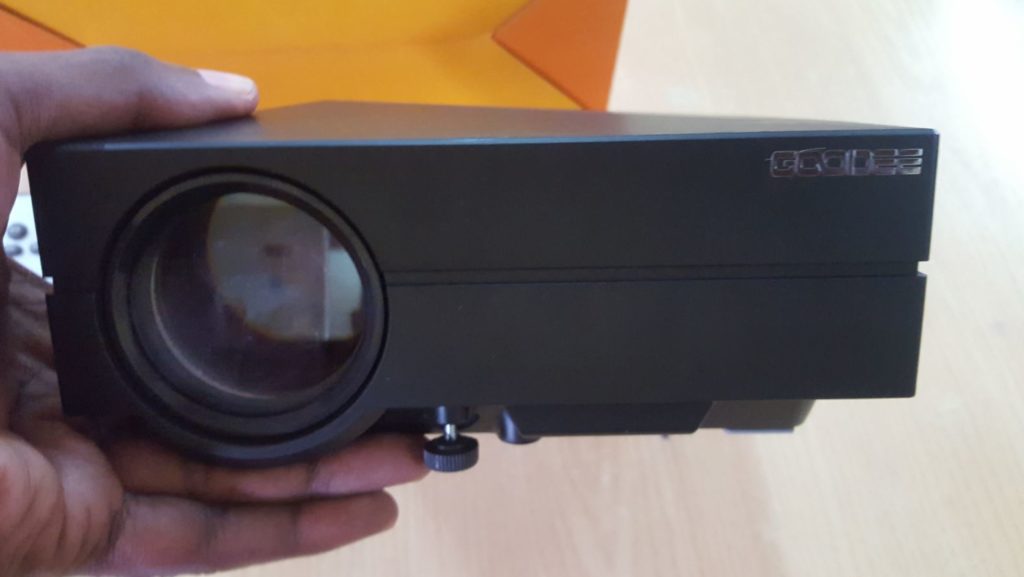 I can tell you considering the price you will be pleasantly surprise at the video quality, size of the screen that is projected and the overall deal you are getting with this projector. It Works with Laptops, desktops,phones,tablets, video cameras, memory cards, flash drives and more.So you can connect every consolable device which is great for Teachers, those needing to do presentations, entertain people at home and more. Best part its very portable and can be carried along in almost any situation without being a hassle.
There is very little you will not be able to do on this thing and you can buy with confidence as you get a 12 month warranty when you buy. I highly recommend that if you are in the market for a good and cheap Projector you give this thing a try its a win win for you as it a good deal. Its easy to control and dead simple to connect just about anything, its great for entertainment purposes as you can watch movies from it or simply take it to a meeting or class and do a very fun presentation. All while not breaking the bank or over spending, try getting that from another device with similar features.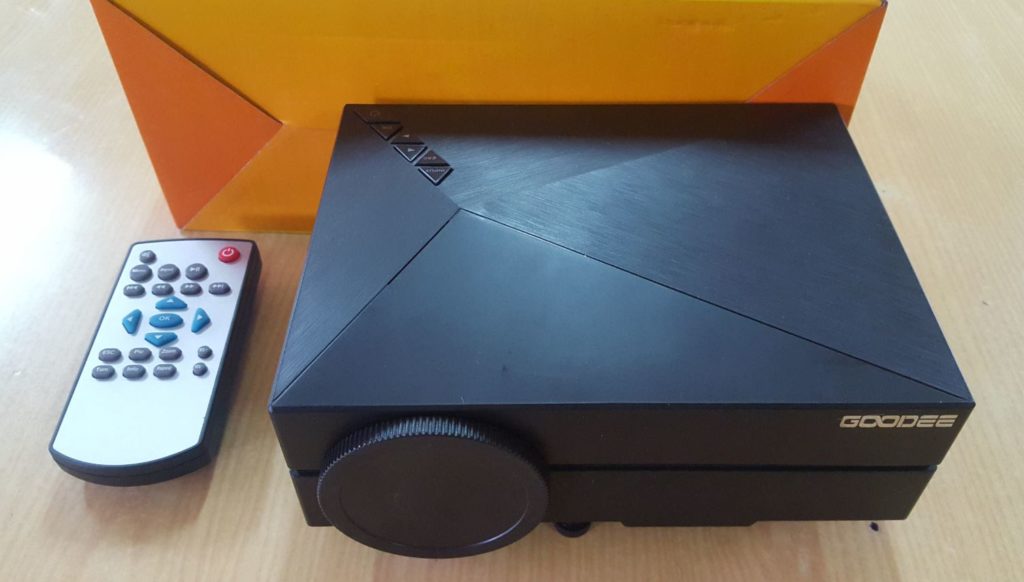 You also get on board speakers for basic sound they are not perfect but are OK at best. For better results connect a external pair of speakers for better audio quality. Also the darker the room you are using this in the better the performance. I have notice that in rooms with lots of ambient light from outside that this will not work well. It also works very well at night so bear that in mind as you consider to use it. The farther its away from the projection surface the bigger the screen will get so to get the large 130 inch screen size you need to move it some distance from the wall or surface you are projecting it on.
Why you should buy this?
1.Its very affordable and great value for your money.
2. You get a very large 130 inch screen.
3. Produces minimal heat and sound unlike traditional projectors.
4. Very portable and lightweight
Why you may Skip this?
Similar to most other projectors this device does not work well in bright rooms and need a dark room to operate or to be seen clearly.
Where to buy:
You can purchase this great device below:

Price Disclaimer
I do hope you enjoyed the review of this device and if you did please share this article with a friend. You can even get this as a gift for someone you know that will be in need of its features as its quite affordable. You can also share your thoughts below in the comments.
Save
Continue Reading we have even more Tips for you: