Ever had one annoying commenter or comment troll on YouTube that kept on leaving nasty or unwarranted messages on your Videos. Now ever wish there was a way that you could block that user alone from commenting on your Videos? Well now you can as in today's article we will be looking at:How to Block a specific User from commenting on your YouTube video?
Blocking a Specific User:
Note that once you Block a specific user he will never be able to comment on any video you have uploaded or will ever upload in the future.
How to Block A specific User?
1.For this to work you will need to use your Smartphone and make sure the YouTube App is installed and you are signed into your YouTube account.
2. Now lets imagine that someone just left you a comment or an old comment, simply find the user name of the commenter and click on the name of the person that left the message.
3.You will be taken to their channel home page, don't worry it does not matter if they don't have any videos. In the upper right you will notice three vertical dots, go ahead and click them. A menu will appear with several settings: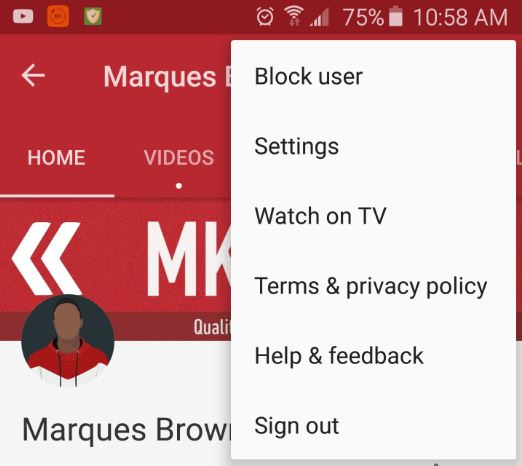 4.Go ahead and hit: Block User, a message will pop up with a notification simply go ahead and hit block and that's it.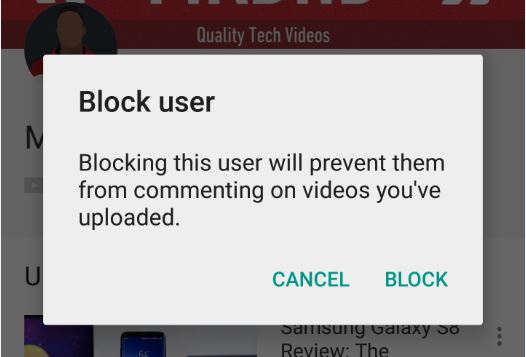 The user in Question that left the comment is now blocked and will not bother you any more. You can do this to any user you want and best of all its a great way to get rid of those comment trolls.It is also a better alternative to disabling or closing comments which is not always what you want if only a few users are causing issues.
Final Thoughts
If you found this tutorial helpful, especially considering this feature is buried into the settings on YouTube on Mobile please share this article and leave a comment below as it would be greatly appreciated my friend.