Today we will be looking at how to enable the Blue Light Filter on Samsung Galaxy S7 and other similar devices. We will also look at whats the Blue Light Filter is used for and how you can better use it to get more out of your smartphone when you use it at night. So read on as we explain the function of this great feature not a lot of users are aware is on their device or what it does.
What is the Blue Light Filter?
The Blue Light Filter is a feature on your Samsung Galaxy that when activated filters out the Blue light from your screen and thus makes the screen look cooler in color. This is used at night so that your phone will not affect your sleep. It's proven that the blue light that your screen produces normally when used at night can prevent you from sleeping as this is similar to-day light.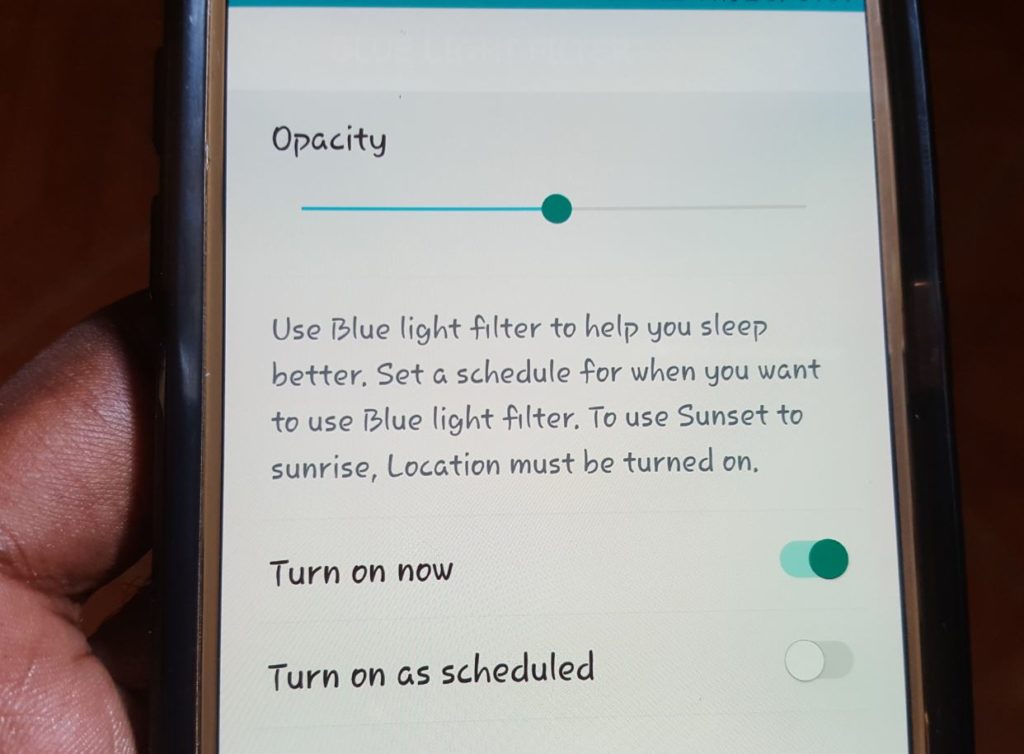 How to enable the Blue Light Filter?
1.Go to settings.
2. Then search and select Display.
3. From here toggle on the Blue Light Filter to turn it on.The screen will instantly go to a cooler color that you will notice.
4. To control the setting and customize the setting then tap on the text: Blue Light Filter. From here you can schedule it to automatically come on at night or control the brightness and so on.
Alternative Method:
Alternatively the faster method to enable this feature is to swipe down from the top of the screen to access the notification area. Then go to the quick toggles and extend that area and look for: Blue light filter and tap to turn it on quickly.
Video demonstration:
Watch the video below to see how its done.
Enabling the Blue Light Filter out of Error:
Some times when your phone is placed in your pocket you may take it out to notice that the screen looks a bit brown or cool in color. Most people if they are not familiar with this mode wont even realize it's on. But will know that something is up with their screen. If you are once such person its the Blue Light filter that's on. I had this happen to a friend recently and he had no clue that there was such a feature so bear this in mind also.All you have to do in such a case is turn the Blue Light filter off.
Final Points
I do hope you found this tutorial useful and that you will start using the Blue light filter at night especially as you use or read on your phone before bed and see that it wont affect your sleep any more. If you did please take the time to leave a comment below and also please share this post on social media as it would be greatly appreciated my friend.