Today we will be looking at how to fix the problem where you are getting the error that Tablet Storage space running out. So if you are seeing this error for the first time on an Android Tablet similar to the Phones I will be sharing some cool tips that will help you in freeing up some valuable space on your phone. Best of all once you are finished the error will disappear from your device and you can continue using your tablet as normal.
The Error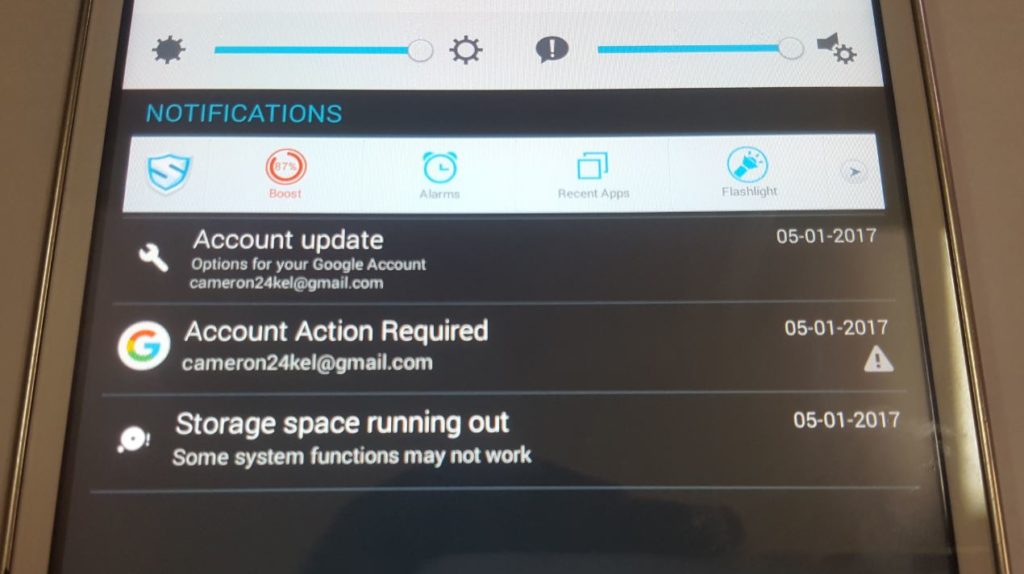 The error message reads as can seen above: Storage space running out some system functions may not work. Which basically means that your tablets internal storage is almost full and in order for the Tablet to function as normal you will need to free up adequate space now.
How to Fix the Problem?
In order to fix the problem read the instructions below or watch the video to see what exactly what you should do to free up some space on your tablet.
1. Go to settings, storage and click on cached data and when the option pops up go ahead and clear cache. You can also do the same with an app if you have a cleaning app installed. Read this article as well to learn about other ways you can clear cache.
2. Go to settings again, Applications, Search for an App from the list and you can try moving it to SD card if you have that option or you can clear the cache from here or the best option is to uninstall any app that you are no longer using that's using up space. If the App cannot be deleted then I suggest that you uninstall the updates and disable the App.
3.Next go to Gallery and delete any Video, pictures or Similar files that taking up space. You can even move them to the SD card if you like or simply delete unnecessary files. These files are usually large especially for videos and should free up lots of space.
4. Run a Cleaning App such as Clean Master which should erase any unnecessary files from your device and free up lots of space.
Final Thoughts
I do hope the above was helpful and if it was then take the time right now and share this article, it will only take a few seconds tops. Also please leave a comment and to look around the website as we have tuns more articles you can read as well.
Continue Reading we have even more Tips for you: