In today's article we will be looking at what you should do in case your Android phone crashes and shows The Dead Android and Red Triangle Error Symbol on Android Recovery Screen. I am sure if it's the first time you encounter such a screen it can be confusing as what to do in order to proceed or to have something appear on the display so that you may take some form of action. Other users might have also gotten to this screen automatically when trying to boot up their phone and have no idea what the screen means or how to get past it so their phones can boot up as normal.
The Problem:
You end up with a Green Android on its back on-screen with a red triangle with an exclamation sticking from its chest. You might have been booting up your phone as normal and gotten to this screen or you were attempting to enter into Android recovery when you encountered it.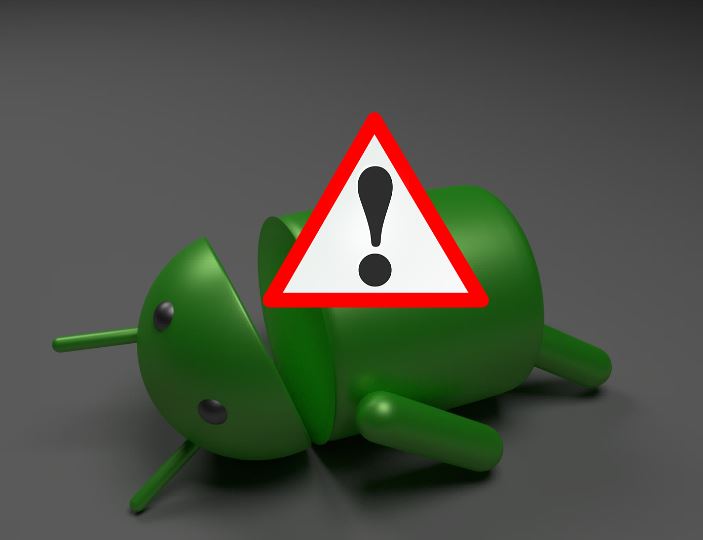 What devices this May Happen on?
This issue can happen on any Android device such as those from Motorola, Samsung or other manufacturers. So if you have this problem where your phone is automatically going to this screen on boot or you are trying to enter recovery this fix should work for you.
How to Fix this Problem?
In such a case you will need to press the correct sequence of buttons in order to have something or a menu option to appear in recovery mode.
1.Hold down Power + Volume up and Down all at the same time.
2. Now press them repeatedly all at the same time.
3. A menu will appear and some times disappear off-screen. Keep pressing and watch the screen until the menu appears after which you can stop pressing the buttons.
You will have to watch carefully and time your presses and if done right the menu (Recovery Menu) will appear on-screen and stay in place.
4.From recovery you will be able to do several things including: Reboot, Wipe data, wipe cache and so on.
5.If you got to this screen by mistake as you phone booted to it automatically Go ahead and reboot. If after rebooting it comes back to the Android on its back do as above again and when the menu appears choose to wipe cache partition and reboot. If that fails then you may have to do a data factory reset for your phone to boot up as normal.
I do hope you guys enjoyed the article and found the information presented here very useful. Also if you did please share this article and don't forget to leave a comment below as well. I would love to hear from you my readers so the comments section is at your disposal.