So have you ever been stuck in Safe mode Android? well it happens more times than you think and usually some users only find out there is a safe mode when their phone for some reason or the other ends up in the mode some how without their knowledge and they find that something is off about their device. Don't worry if somehow you ended up in this mode and have no clue as how to exit as this tutorial will help you in fixing the issue and get you back to normal mode.
How did I end up in this mode?
There are several situations that could trigger this mode without you realizing such as your device somehow was in a bag or pocket and the right button combinations were pressed and triggered the mode by mistake, a stuck volume key, a recent app you installed is preventing android from working properly and the system booted you in safe mode and a number of other reasons may explain why you are in the mode.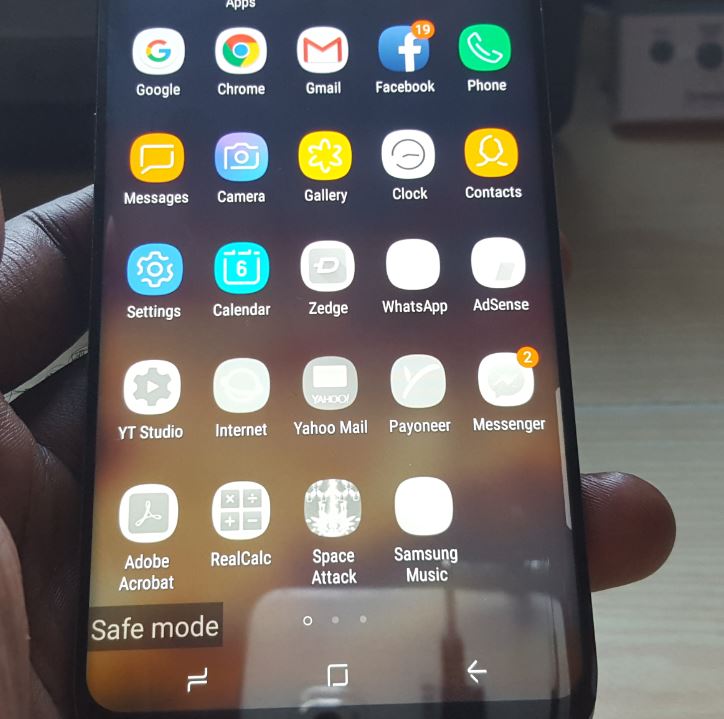 Whats safe mode for?
Safe mode disables all third-party applications and is meant to troubleshoot and solve issues with your device. Note this mode is not meant to be used as a normal mode. You can't install apps in this mode or run third-party apps as you normally would thus the major issue when most users enter this mode in error.
How to Fix an Android device Stuck in Safe Mode?
1.Restart your Smartphone, simple suggestion yes but doing so is usually the easiest way to exit safe mode or there should be an option in the notification tray you can click to exit the mode easily.
2.Remove the battery and the SIM card from your phone for about 2-3 minutes.
3.Use the button combination you used to enter safe mode to exit it.This is usually holding volume up and down on boot up or on other devices its holding down the on screen power off button until you see the prompt for safe mode.
4.Uninstall any apps you recently installed as that may be why you are stuck.
5.Go to settings, Apps and click three dots in the upper right and reset app preferences.
6.Clear Cache and Data of all recently installed apps. To find this options go to settings, Apps, then storage of any App and clear the desired option. or Clear cache partition of the entire device.
7.Last resort if everything fails is to do a backup and reset your device.
Final Thoughts
I do hope you are not back to normal mode if you were Stuck in Safe Mode Android. If you have any questions please ask them below and I would be glad to get back to you as soon as possible my friend. also please share this article with some friends.