A common issue you will encounter on the Galaxy S8 and other similar devices such as the Note 8 is Micro SD Card Problems and Issues such as the SD Card For Transferring Photos and Media problem and the Unsupported SD card error. Regardless of the error such as Corrupted SD card warning there are a bunch of simple steps that you can take in order to fix your Micro SD card in cases where you have issues with it so that it can be read or accessed once more.
So for today we will be looking at how to Fix Micro SD Card Problems and Issues Galaxy S8,Note 8 or other similar devices, this should be a quick and easy fix.
Who is this post for?
With this article you should be able to fix problems with a Micro SD card not being recognized or if you have problems with a SD card in general that you want to be detected on your phone but it's not being displayed at all.
How to check your Micro SD card on the Galaxy S8 and fix corrupted Micro SD card?
1.Go to settings.
2.Device maintenance and then storage, in most cases you should see your Micro SD card shown and you can click on it.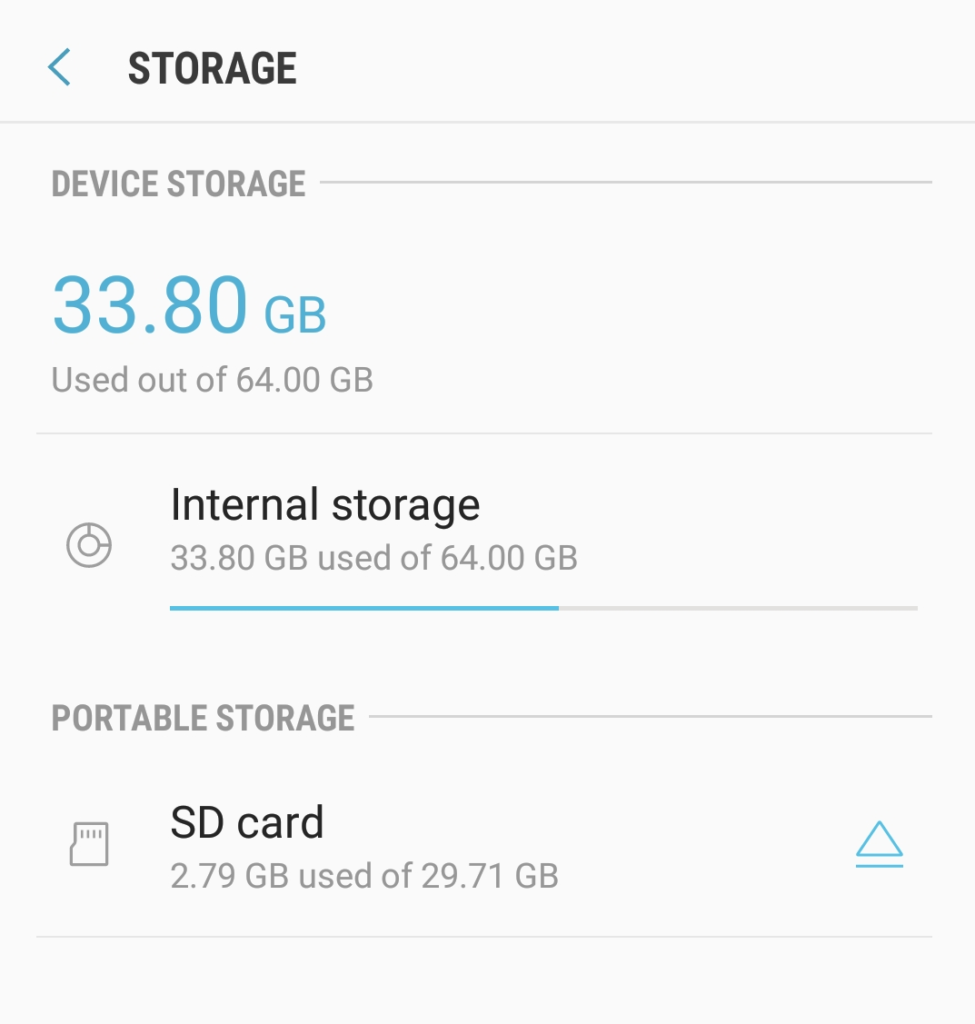 3.If not shown tap on the three dots upper left. Select storage settings. Next select SD card and you will get information about the SD card such as if it's corrupted.
4.If its says corrupted tap on it and select setup and then format but be warned this will delete any data that's stored on the Micro SD card, so backup if its possible. You can also format on your PC if you like as well.
How to Fix Micro SD Card Problems and Issues Galaxy S8?
If you are having SD card issue then try the following:
1.Remove the SD card and reinsert it. Sometimes doing this deals with errors as the SD card was not seated properly the first time.
2.Remove and clean the metal contacts on the SD card by wiping them with cotton or some other form of material and then placing it back into the smartphone which should be powered off.
3.If you get a warning or error message see if it can be cleared or swiped away.
4.If no files are on the SD card it may have issues so you may want to add some files soon.
5.You may also have a incomparable Micro SD card or damaged one so be sure to try another Micro SD card or a new oneto see if you get the same issue consistently.
Final thoughts
I hope you were able to fix your Micro SD Card Problems and Issues Galaxy S8 or Note 8. Please take the time if this was helpful to share and leave a comment below. You may also want to check out a few more of our articles.