Today we will be looking at the error Moisture in the charge port Warning and how to fix it on the Galaxy S8 or S8 Plus and newer devices. This article is similar to one we did a while back for older devices which you can read here. This time around I would like to look at some additional tips that can be used to solve the issue should you encounter this error on your  device.Also bear in mind that every case is different so do exercise patience as you try these tips.
The Error:
With this error I have come to realize that you can get the error after submerging your device in water or getting wet, touching your device with sweaty palms and of course in a few cases the error is totally false and either there was moisture or it been removed and the device still shows the error. The problem is that while this error persists you can not charge your phone which is quote the bummer while it remains.
The error reads something like this:Check Port Moisture has been detected.To charge your device make sure your charger/USB port is dry.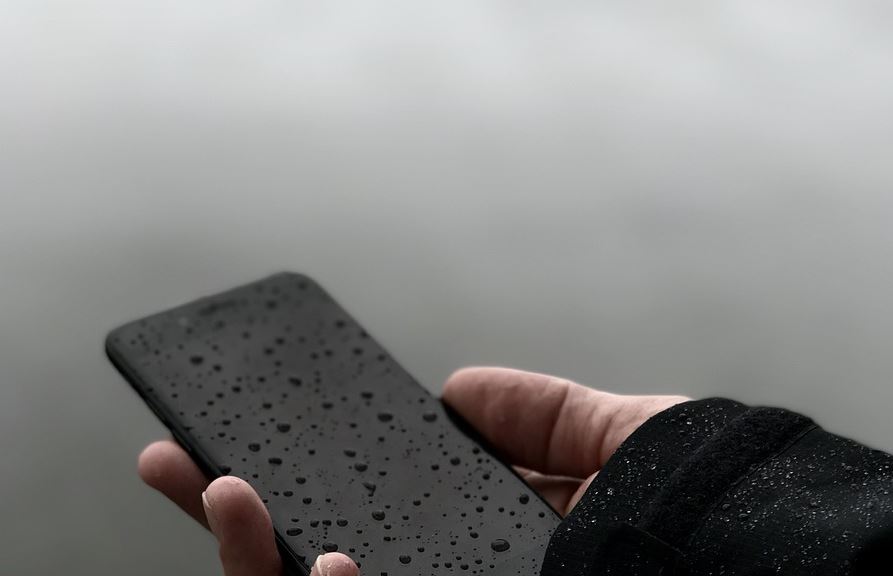 Video Demonstration:
The video below demonstrates the fix conveniently for you, you can also read the pointers below for a faster solution.
How to Fix Moisture has been detected in the USB Port?
So if you are getting the Moisture error try the following:
1.Clean your USB port thoroughly with 99% Isopropyl Alcohol, the purer the better. Use a cotton Swab or something similar and remember to clean the port out with the Alcohol and dry the port before trying to charge again.
2.Boot your Galaxy S8 Phone into Safe Mode as shown here.  Once in safe mode try to charge, for most people the phone will charge in this mode but you will have to boot into this mode every time you need to charge which is only a temporary solution.
If safe mode worked for you the next step might fix the problem totally.
3.The error might be cause by an app on your phone. It might be any app so its impossible to give you specifics as every case might be different. The reason why safe mode might have worked for you is because all third party Apps and services were disabled. So go ahead and rule no app out and start uninstalling all apps you installed especially those you installed recently. After each uninstall check to see if the problem is gone. When it's finally gone its most likely the last app you uninstalled so stop installing that one or find an alternative.
4. Go to settings,Applications, click on the dots in the upper right and then select show system apps. Now find: USBsettings select and go to storage and clear cache and clear data. Once finished reboot your phone.
5. If all else fails then get a Wireless charger or Wireless charging pad and it should allow your device to charge again as a workaround to get your deice to charge and back to a usable state. In case you need a good recommendation on Wireless chargers check out this one I reviewed recently. Thanks to Barrie for this tip.
*6. Power off the phone and then plug it in You will see a error message with a yellow triangle and water droplet and a arrow pointing at the charge port. Now unplug the charger and wait for the error message or picture with the yellow triangle and water droplet to disappear and power on the phone. As you see the first Samsung Galaxy logo plug the phone in quickly. The phone will startup and charge as normal, allow it to charge fully. Don't disconnect the charger until finished as disconnecting may cause the error to reappear.You will have to do this trick every time you want to charge.
The error may also disappear for a while and come back at random with this method but the trick should work each time to get your phone charging again.
7.You can also consider backing up your device and doing a Reset but be warned this may cause the problem to go away and it may also come back.
Final Thoughts
I do hope the above worked for you, also if all else fail and the device is new you can actually bring the phone back for an exchange or at least try to do a hard reset as a last-ditch effort. I do hope you guys found these tips useful and as usual please share and leave your comments below as I would love to have a conversation with you.