So sooner or later you will need to Factory reset or restore Factory settings on the DZ09 Smartwatch . The reasons for doing this are varied but everyone eventually runs into a snag along the way. so in case you have no clue how to factory reset the DZ09 or you dont know the password follow me as I show you How to factory Reset or Restore Factory settings to the DZ09 Smartwatch step by step and I will even include a video guide to help as well.
Why Factory Reset or reset your device?
In most cases you may Factory reset your DZ09 Smartwatch to Fix issues you are having, fix errors or general malfunctioning of your device. It also may be that you are going to sell your device so you want to wipe it clean and so on.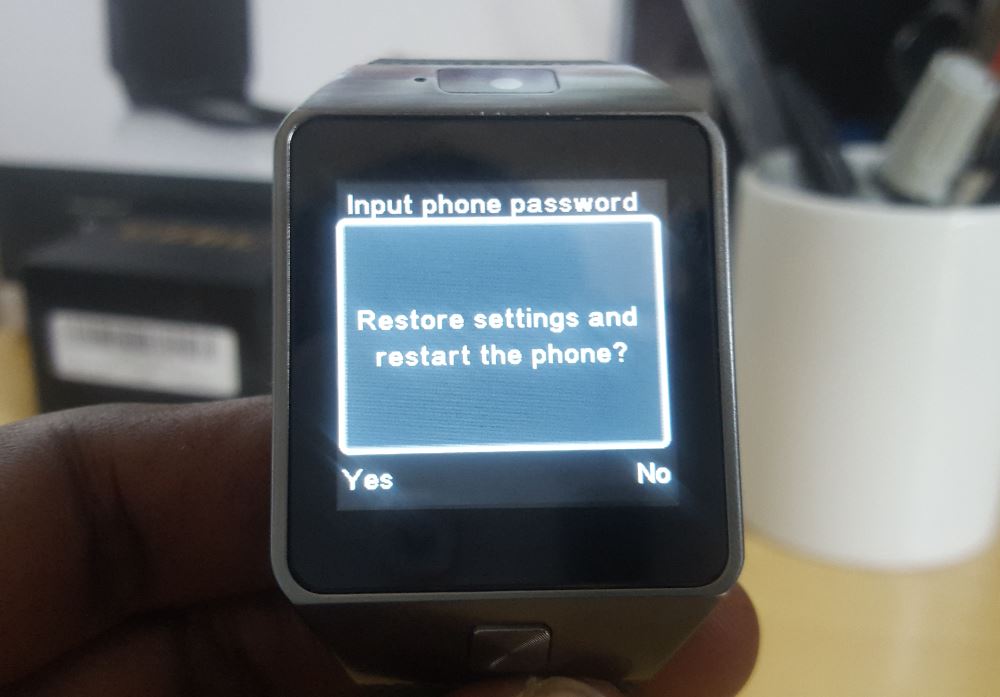 How to factory Reset or Restore Factory settings to the DZ09 Smartwatch?
To factory Reset or restore factory settings on the DZ09 you will need to :
1.Go to Menu, then settings.
2.Then Choose Restore settings.
3.You will then be prompted for the Password. The default Password is: 1122.
4.Click OK when finished and then when prompted about restore settings and restart the phone,simply choose Yes.
5.The Smartwatch will restart and be reset when startup completes. That's it.
Video Demonstration:
Watch the video with step by step details to show you how its done.
DZ09 Factory Reset Password
Most users will not be aware that the Password for resetting is 1122 which is the default as it set by the manufacturer. I am sure if you were attempting this on your own before you were wondering which password.Well it was done so you would not erroneously reset your device, the fact that you went out of your way to get the password means you know exactly what you are doing.
Final Thoughts
That's it guys you now know how to Factory reset the DZ09 Smartwatch, you know the drill please share this article with a friend and do comment below as well as check out even more great articles we have on this website.