So you just took a cool photo and decided to share it on Instagram and for whatever the reason you don't want comments. You want to disable comments for this post but you have no clue how to go about this. You may also be getting unwanted conversations in comments and you have made the tough decision to do away with comments on a post. Well if any of these situations sound even remotely like what you want to achieve then I can show you how to achieve just that in the simplest way possible.
Why Disable Comments?
There are several legitimate reason why you may want to disable comments on Instagram. Usually it involves unwanted comments or you basically don't want anyone to actually comment on the post which is fine as you can turn off the comments, don't worry if you change your mind later they can be turned back on just as easily.
How to Disable Comments on a Post Instagram?
The easiest way to disable comments on an existing post is to:
1.Go to the picture or video.
2.Now click the three dots to the upper right of the post.
3.From the menu select: Turn off Commenting. When you go back to the post you will notice the comment bubble is gone.
4.If you want to turn the comments back on after they have been turned off simply do the reverse of the above and the option will turn to: Turn on Comments.When turned back on the comments bubble will also reappear.
Video Demonstration:
Why read when you can see everything being done step by step in the video demonstration below. Do also remember to check out our YouTube channel and to Subscribe as well.
Disable Comments before you Publish a new Post
If you want to turn off comments on a Post even before its posted so the comments is disabled right away you can do so by:
1.While in Instagram go ahead and hit the Plus icon as normal when uploading a Picture or video.
2.After selecting the picture or video and the appropriate filter hit next.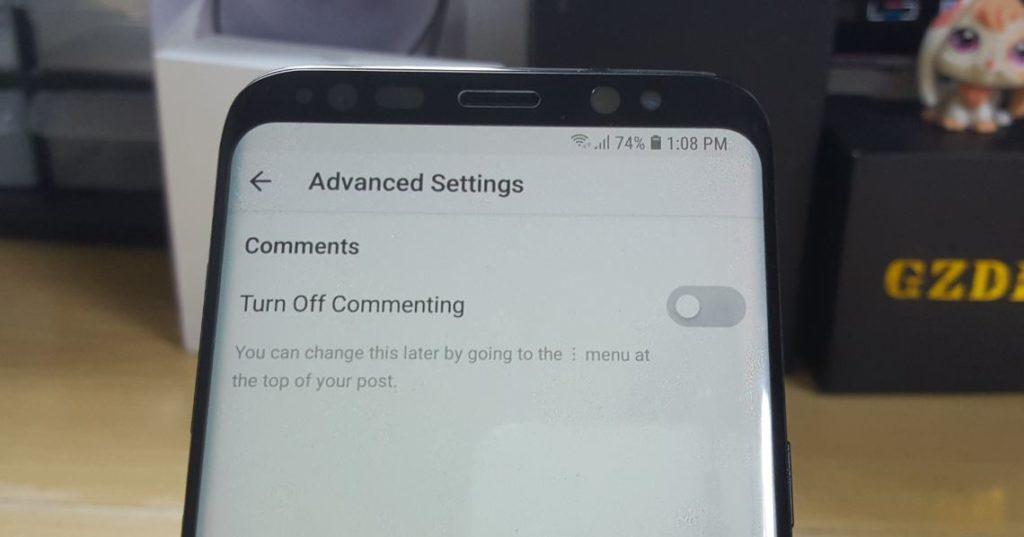 3.On the screen where you add cations, Tags and locations go ahead and select advanced settings. Here you should be able to Turn off commenting easily.
That's it when the post is publish commenting should be turned off by default.
Final Thoughts
You now know everything you need to on How to Disable Comments on a Post Instagram. If you have discovered a better way or I have missed anything you can highlight it below in the comments and I am sure it will help other readers out. As always please share and take the time out to check even more content from us on a daily.