If you don't already know what is IGTV then you may want to read this article here. With that being said many users are busy over the last few days uploading content to their usual sources but now they also have IGTV or Instagram TV to add to that list. Today's issue will look at a problem you are bound to run into sooner or later and that is: Not seeing Recorded Videos for upload on IGTV Fix.The issue to put it another way is that you record a video with your phone and when you go to upload it you can't seem to find it in your Camera roll.
The Issue
You record a Video or Videos with your phone but when you go to Instagram TV to upload it and click the plus button for upload other videos are shown in the roll but you can't find the main video you want to upload or the one you just recorded to upload.
Not seeing Recorded Videos for upload on IGTV Fix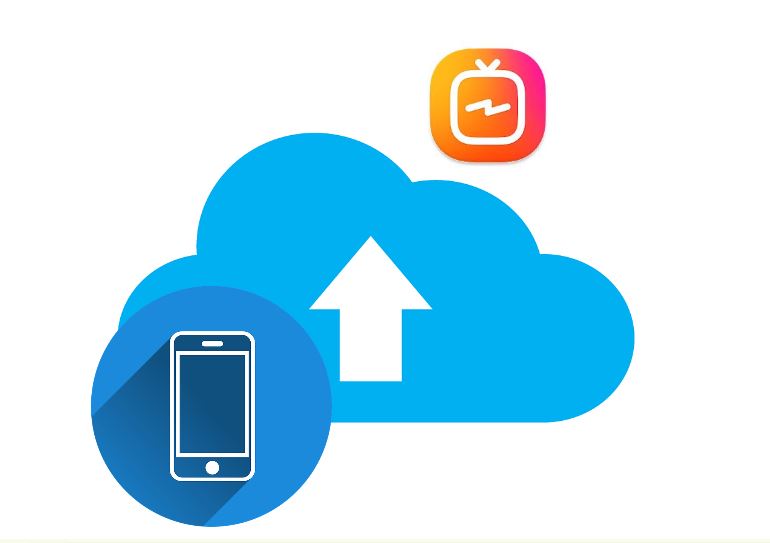 I encountered this issue and got it fixed by:
1.You are most likely launching the IGTV app that built into Instagram. Download the Stand alone IGTV app here which while it's the same thing as the other at first glance its in fact more robust.
2.Once installed launch the app and try to upload the video from the dedicated IGTV app. You most likely are able to see your video now right? well congrats.
3.Now that you can see your video for upload you may have another issue which is the video dimensions are off. IGTV for the most part allows only portrait type videos to be upload which is formatted to smartphones.  So as a tip be sure to shoot all your videos while holding the camera in portrait mode and not side ways. This way none of your video will be cut off in a weird cropping.
4.alternatively if you cant see a video in the camera roll as a additional tip you can try closing the app out including ruining in the background and relaunch. Newly recorded videos may show up then in some cases.
Instagram TV Tip
1.On IGTV you can upload content that's 15 seconds and up to ten minutes long for newly created channels. Larger channels should be up to 1 hour or so.
2.If you are on a slow connection uploads will take some time so be patent especially in situations where the upload bar seems to be stuck for a while.
3.As far as I see it seems hash tags are allowed so you may want to implement those to get your content seen on IGTV.
Final Thoughts
So thats it for me on the Not seeing Recorded Videos for upload on IGTV Fix. Please share your views or tips below and get the conversation started. I would also love for you to share this article online with friends and check out even more articles and tips such as those that can be found in this article related to IGTV.