The Codnida Solar Security Camera is by far a worthy option in case you want a Security Camera to install at a hard to reach area where its hard to get power to. Its also easier on your budget as it saves on power as its charged daily by the Sun and does not add to your Electricity Bill.
I got this particular model and I am so far really happy with the purchase. I love the normal PTZ version from Codnida very much and this version also performs quite well. Its the best of both world too as in case of a power cut it can keep working as its not tied into the power grid and operates from its battery.
What You Get?
Inside the Box is the Camera, Solar panel, Install screws and wall pegs, user guide and Install Manual and USB cable. All is well packaged and insulated. Its recommended you get a 128 GB Micro SD card that sold separately with this.
Performance and Impressions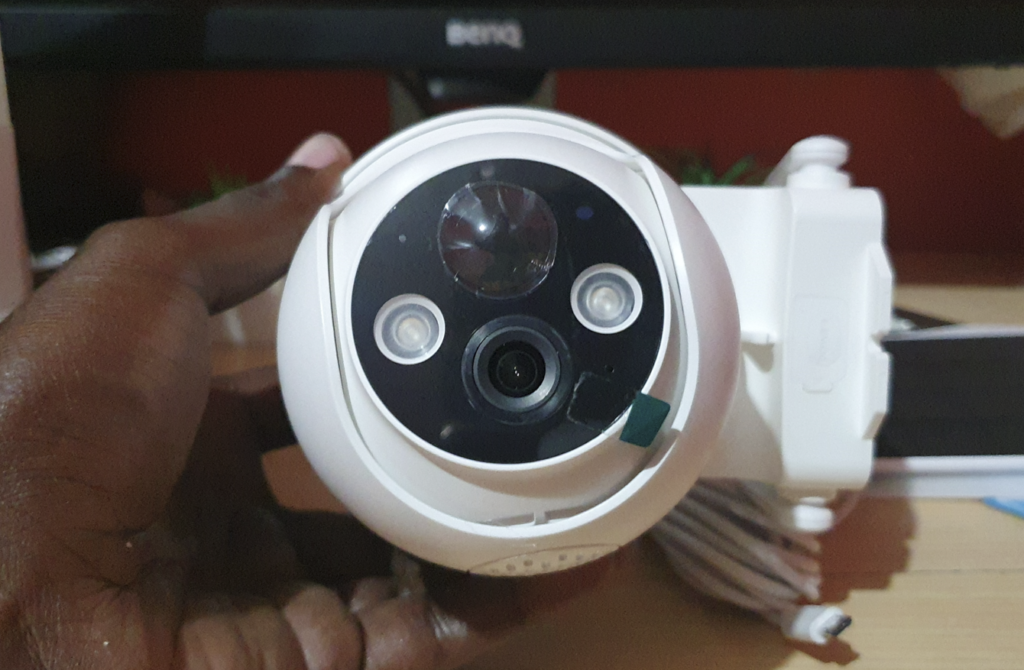 The Install process is OK for the Codnida Solar Security Camera except for one major gripe I have. The Memory card needs to be installed before use and you need to power on the Camera. The drawings in the Instructions don't help much.
I find that you have to remove a single screw on the camera dome. Then remove the Camera dome cover which is not apparent, you will have to then Install the SD card and press power. Setup the Camera as prompted by the CloudEdge App. Chances are you may endup opening the battery compartment and miss the main compartment for the install which is not intuitive.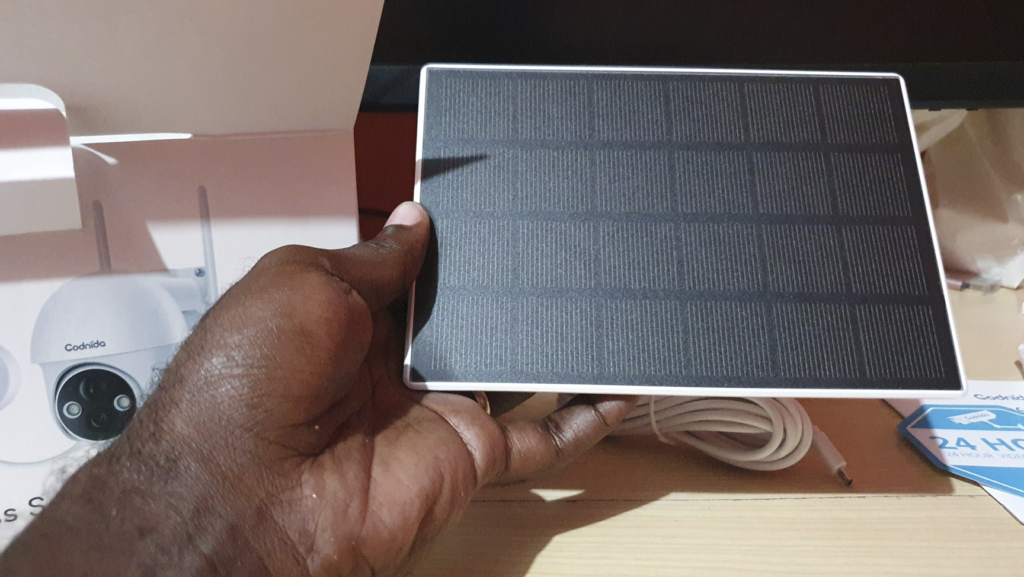 Otherwise once installed the Camera charges efficiently and the picture Quality and alerts are quite good. I love the PTZ function as you can cover a wider area and tilt up or down as is to be expected.
Why you should get this one:
1.Its solar Powered and has a built in battery which is cost effective over time.
2.Its has PTZ functionality to rotate and Zoom.
3.Good Picture Quality.
4.Motion detection,Night Vision and all the standard features you would expect such as two way audio.
Why you may want to skip this?
Found the Install instructions and finding the Main compartment a hassle to find, open and get started which may be a turn off for new owners unless they have a video guide.
Conclusion
The Codnida Solar Security Camera is a great device if you can get around some of the Minor hiccups that may arise from the install process.
With that aside you will find a solid device that's well thought out and that is worth the money. Feel free to check out the security camera itself and pick it up if it suits your needs. I love that it stores it memory in its own housing on the Micro SD card for better security.Thanks for checking out the article and feel free to see some more.
Where to Buy?
You can purchase the Codnida Solar Security Camera at the link shown in this line.
Continue Reading we have even more Tips for you: